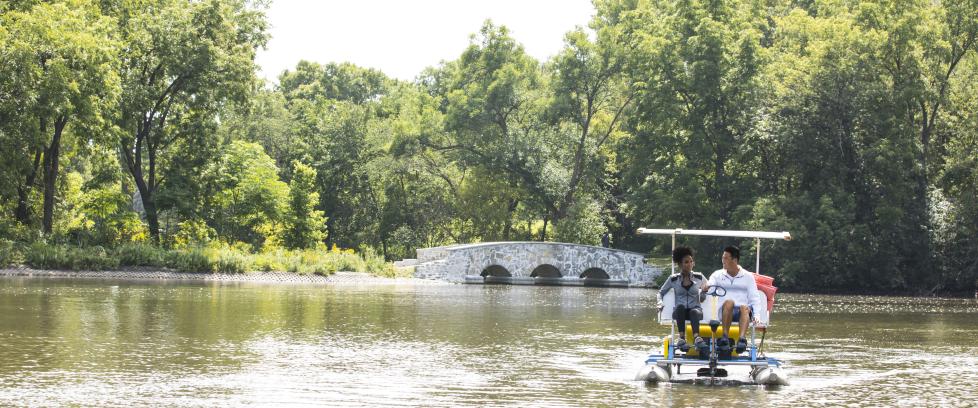 TJ Turner
Summer has finally arrived!  You know what that means…endless activity out and about in Rochester, MN to make up for the time spent indoors. The Rochester, MN and SE Minnesota area have so many activities and events for you and your family. Here is the Rochester MN Mom's Blog Ultimate Guide to Summer and free printable Bucket List to choose your own adventure!
With over 12 categories and 150 ideas, you're sure to find a way to make 2019 your best summer ever.  Simply scroll down (and scroll and scroll!) for more fun options than you can imagine!
The Great Outdoors
Day Trips
Below is a list of great cities to visit as well as things to do while you're there!  
Check out Day Trips and Hidden Gems near Rochester!
Go on a Laura Ingalls Wilder Trip.
Visit Lake City,  Minnesota.
Visit Northfield, Minnesota.
Visit Winona, Minnesota.
Visit Red Wing, Minnesota.
Visit Pine Island, Minnesota.
Visit Byron, Minnesota.
Visit Lanesboro, Minnesota.
Visit Decorah, Iowa.
Visit Eau Claire, Wisconsin.
Visit Austin, Minnesota.
Field Trips
Check out these great local destinations for even more things to do!  Below you'll find parks, museums, attractions and more!
Visit the otters, Northwoods animals, playscape and more at Oxbow Park.
See if you can climb the Elba Fire Tower!  Bonus, it's very close to Whitewater State Park!
Visit the National Eagle Center in Wabasha.  This center is very kid-friendly with demonstrations, classes, and even an opportunity to fish for food to feed the eagles.
Lark Toys is a must see! It is a place where magic, childhood and fun all combine into a store/amusement park/mini golf course/treat shop/museum/zoo.
The Science Museum of Minnesota is always a huge hit!
The Minnesota History Center in St. Paul is not your typical history museum! No roped off areas where you just gaze at artifacts. Interactive. Full hands-on experiences and some very unique immersion experiences await you!
Check out the many permanent interactive zones (construction! climbing! growing!) at the Children's Museum of Southern Minnesota in Mankato.
Festivals & Concerts
There are so many local festivals and concerts to attend in and around Rochester.  These events are listed by date for easy reference!
JUNE
JULY
AUGUST
Thursdays Downtown!  Rochester's own classic Street Fair. (every Thursday June – August, 11 AM – 8:30PM)
The Riverside Concerts series starts July 14th with a different band every Sunday until August 18th!
Red Wing, MN River City Days (July 29 – August 4)
Lanesboro, MN Buffalo Bill Days (August 1-4)
Rochester, MN Dogs Downtown (August 3)
Chatfield, MN Western Days (August 8-11)
Kasson, MN Festival in the Park (August 8-11)
Spring Valley, MN Ag Days (August 13-18)
Foster Fest (August 17th)
Oronoco, MN Gold Rush (August 16-18)
Plainview, MN Corn on the Cob Days (August 10-18)
St. Charles, MN Gladiolus Days (August 18-25)
Rochester MN Original Greekfest (August 23-25)
Kellogg, MN Watermelon Festival  (September 6-8) 
Local Love
Rochester has so much to offer during the summer months. Why not become a tourist in your own city!  Consider exploring places and things you've never seen or done before.  Here's a list to get you started.
Food & Drink
Fun Family Activities
Around Rochester
Indoor Fun
Need to burn off some steam?  Check out 9 places to burn energy!
Rainy day? Check out all of these places to play inside in Rochester MN!
Visit the Minnesota Children's Museum – Rochester for the Bremer First Free Sunday of each month.
Around the House or with Friends
SE Minnesota Love
Sports Enthusiasts
Staying Cool
Trying to beat the heat?  Check out these great ideas and destinations to stay cool this summer!
Read, explore, create and connect at the Rochester Public Library with their Summer Playlist.
Visit your childhood with vintage arcade games at The Machine Shed.
Take in a Free Kid's Movie at 9 AM on Saturday mornings at CineMagic!
Visit the Minnesota Children's Museum – Rochester for their newest exhibit!
Try the latest arcade games at Chuck E. Cheese.
Head to the grocery store and pick out a new fruit or vegetable.
Explore the subway downtown…can you find Carroll's Corn?
Hang out at the mall play area right outside Scheels.
Rent some skates and go ice skating at the Rec Center!
Swimming
There are so many area pools, beaches and other ways to stay cool in the water in our area! Check out our Complete Guide to Swimming in SE Minnesota! And for even more fun: check out all the things you can do on the water that AREN'T Swimming.  
Planning ahead? Check out Fall Fun and Things to Do in Winter in Rochester, MN.