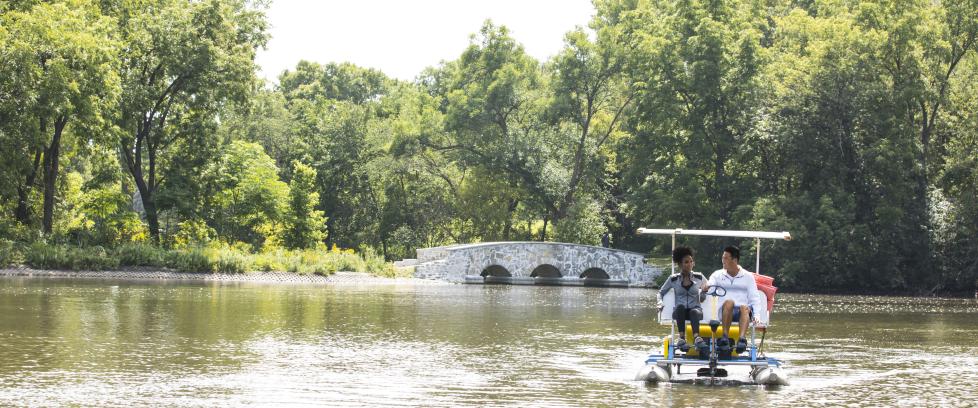 TJ Turner
Summer has finally arrived!  You know what that means…endless activity out and about in Rochester, MN to make up for the time spent indoors. The Rochester, MN and SE Minnesota area have so many activities and events for you and your family. Here is the Rochester MN Mom's Blog Ultimate Guide to Summer and free printable Bucket List to choose your own adventure!
With over 12 categories and 150 ideas, you're sure to find a way to make 2019 your best summer ever.  Simply scroll down (and scroll and scroll!) for more fun options than you can imagine!
The Great Outdoors
Day Trips
Below is a list of great cities to visit as well as things to do while you're there!  
Field Trips
Check out these great local destinations for even more things to do!  Below you'll find parks, museums, attractions and more!
Festivals & Concerts
There are so many local festivals and concerts to attend in and around Rochester.  These events are listed by date for easy reference!
JUNE
JULY
AUGUST
Local Love
Rochester has so much to offer during the summer months. Why not become a tourist in your own city!  Consider exploring places and things you've never seen or done before.  Here's a list to get you started.
Food & Drink
Fun Family Activities
Around Rochester
Indoor Fun
Around the House or with Friends
SE Minnesota Love
Sports Enthusiasts
Staying Cool
Trying to beat the heat?  Check out these great ideas and destinations to stay cool this summer!
Swimming
There are so many area pools, beaches and other ways to stay cool in the water in our area! Check out our Complete Guide to Swimming in SE Minnesota! And for even more fun: check out all the things you can do on the water that AREN'T Swimming.  
Planning ahead? Check out Fall Fun and Things to Do in Winter in Rochester, MN.