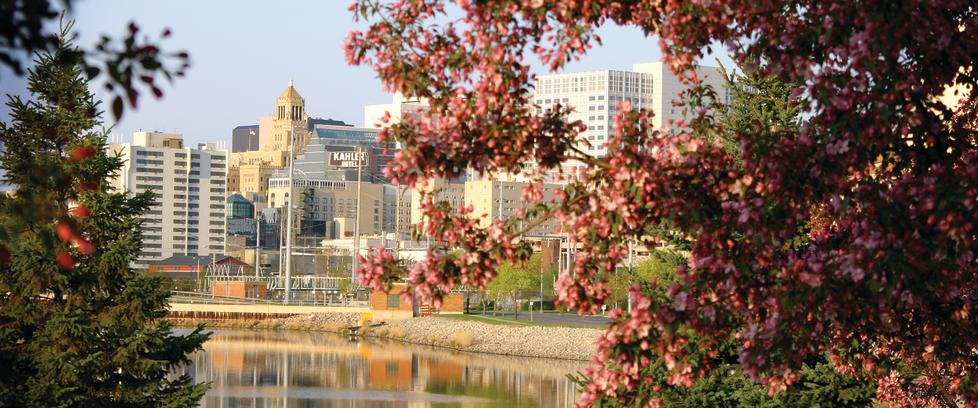 Don Anderson
With an abundance of scenic beauty and tranquil charm, Rochester, MN is an attractive destination for relaxing, rejuvenating, and enjoying nature. Watch this short video showcasing five of Rochester's best locations for unwinding in picturesque surroundings, and then read about each of these beautiful sites.
1. Mayowood Mansion
Tour the Mayowood Mansion and the stunning 3,000-acre country estate on which it stands. Built in 1911 by Dr. Charlie and Edith Mayo and home to two generations of the Mayo family, Mayowood is located in a rural wooded setting three miles from downtown. To visit the five-story, 100-room mansion and grounds, contact the History Center of Olmsted County.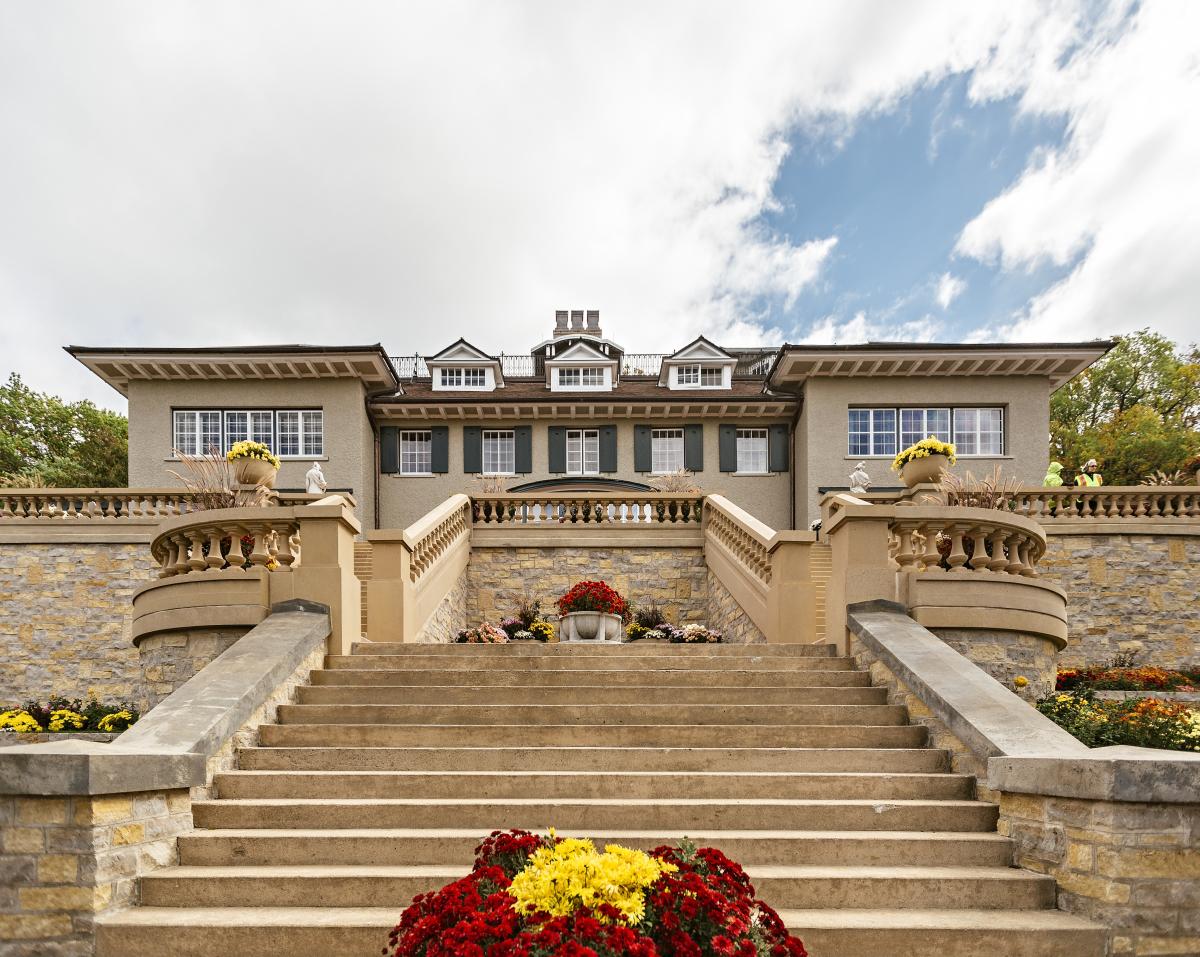 Mayowood Mansion | AB-PHOTOGRAPHY.US
2. Salem Glen Vineyard & Winery
Sip a glass of wine while savoring the sunset at Salem Glen Vineyard & Winery. The family-owned boutique winery is located 10 miles southwest of downtown Rochester, amidst rolling hills on an old dairy farm in the Zumbro River valley. The winery features a spacious deck overlooking the vineyard's 3,000 vines.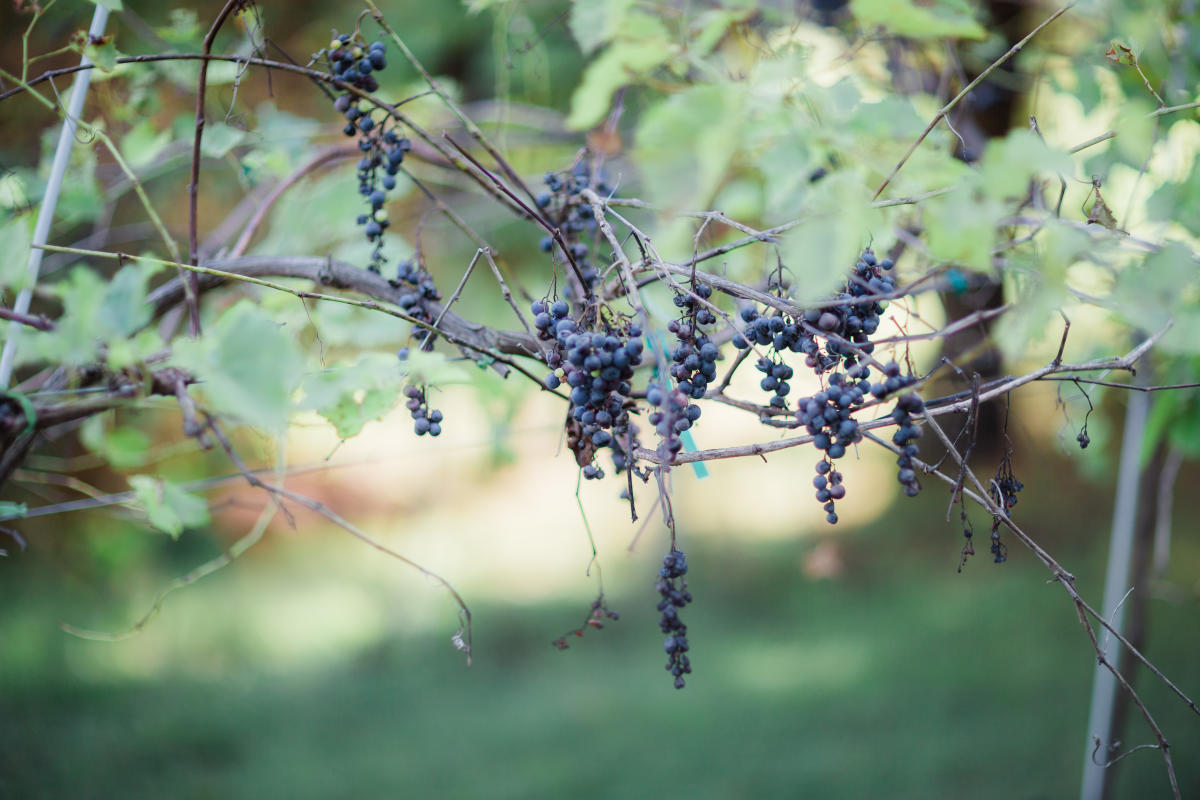 Salem Glen Vineyard & Winery | AB-PHOTOGRAPHY.US
3. Cascade Meadows
Stroll through Cascade Meadows for a taste of the serene natural beauty that defines southeastern Minnesota. Located three miles northwest of downtown Rochester, Cascade Meadows is a 90-acre nature preserve that celebrates Minnesota's native landscapes. Follow three trails featuring restored and created habitats that are home to a variety of plants, birds, and other wildlife, and visit the interactive science museum featuring hands-on exhibits about wetlands, water, and energy.
4. Sekapp Orchard
Taste mouth-wateringly fresh fruit while soaking up the wholesome, peaceful surroundings at Sekapp Orchard, located minutes from downtown Rochester. Renowned for its apples, berries, and pumpkins, the orchard is a lively destination for the entire family. Pick your own apples--and enjoy a wagon ride--during the autumn months.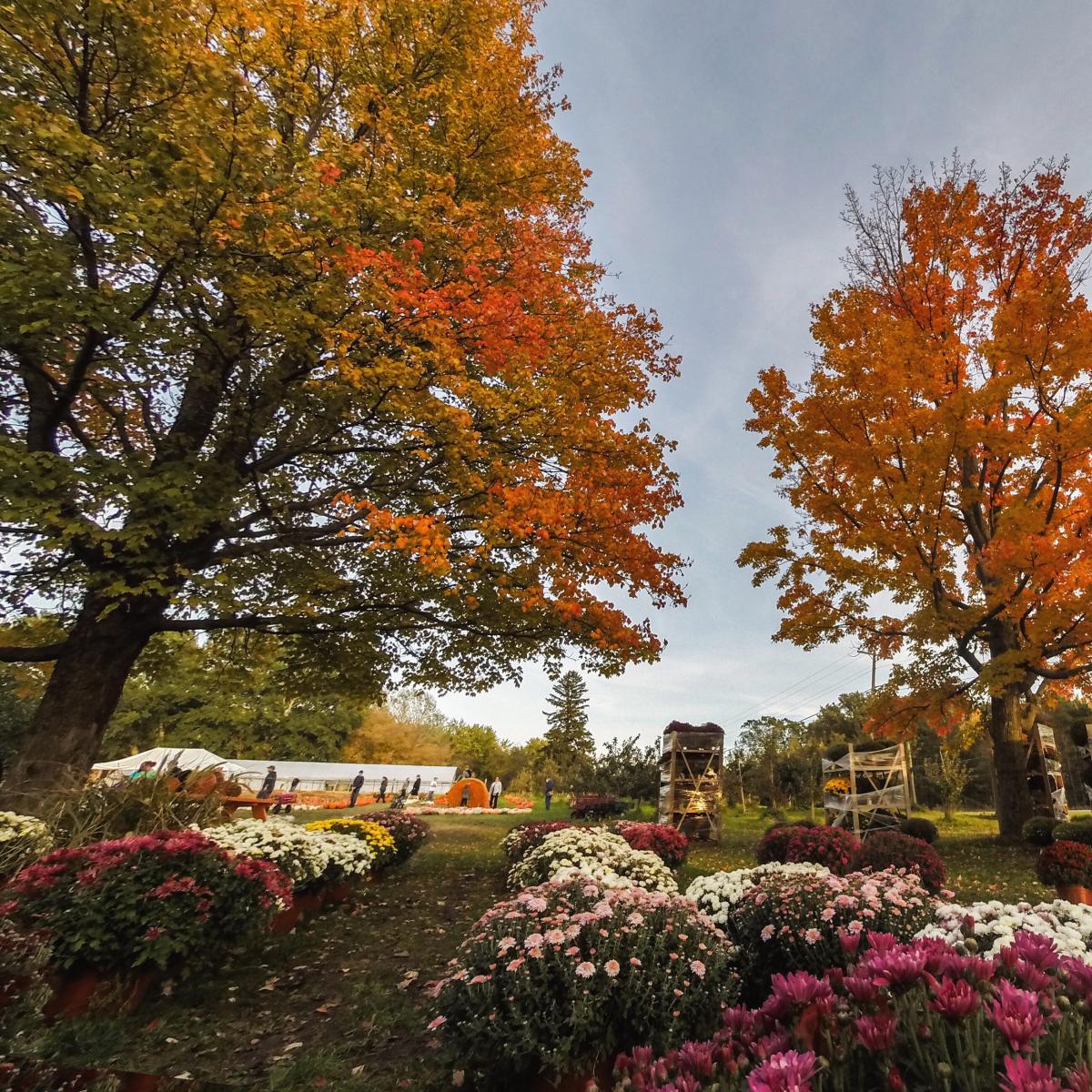 Sekapp Orchard | AB-PHOTOGRAPHY.US
5. Assisi Heights
Spend a few peaceful hours at Assisi Heights, which was built in the 1950s to serve as the motherhouse of the Sisters of St. Francis. Perched high on a wooded hill just minutes from downtown, Assisi Heights reflects the heritage of the Umbrian region of Italy. The grounds honor St. Francis of Assisi's respect for the environment.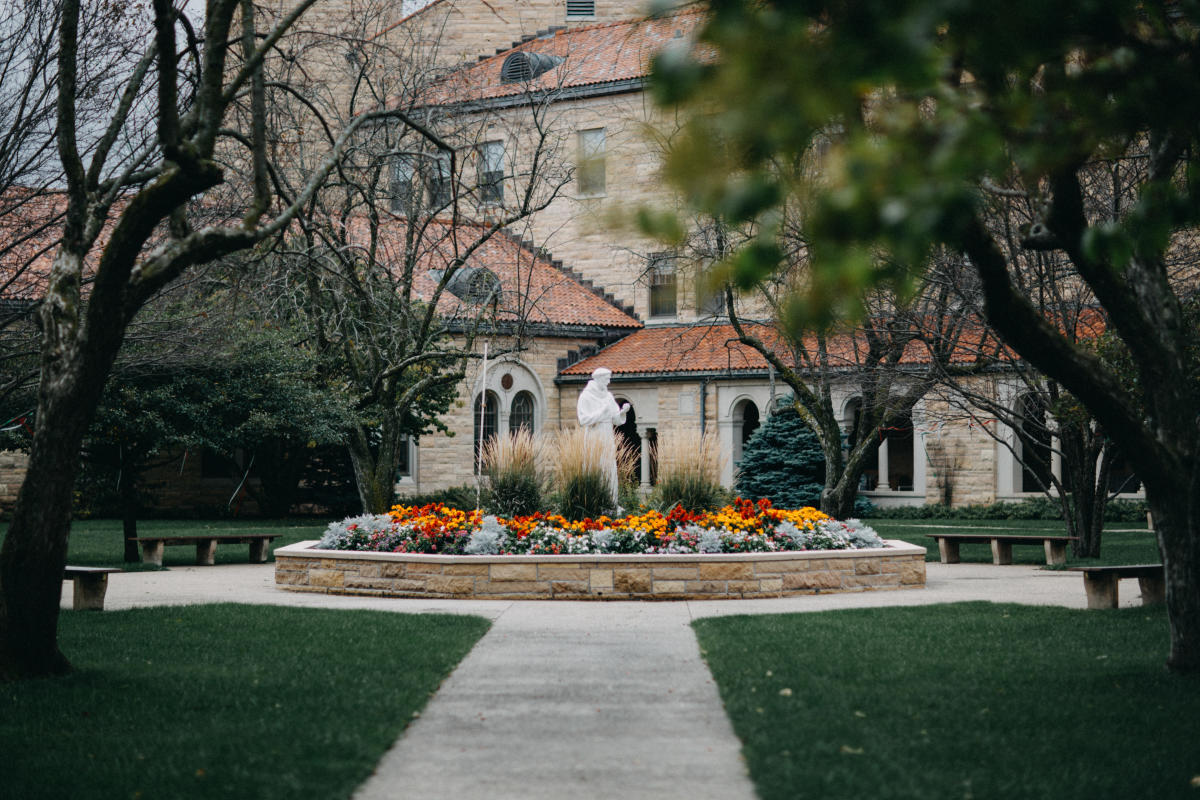 Assisi Heights | AB-PHOTOGRAPHY.US
Discover how to best enjoy Rochester's natural beauty during the warm months  here. Learn how to make the most of Rochester's beauty when it's chilly outside here. Find restaurants and bars that offer rooftop seating with spectacular bird's eye views of Rochester and beyond here.
Revel in the natural beauty and charm of Rochester, MN. Plan your visit today!