THINGS TO DO IN ROCHESTER, MN IN SPRING
FIVE WAYS TO WELCOME SPRING
In Rochester, we look forward to Spring every year. As the weather warms up, it's time to get outside and make the most of the beautiful springtime weather! Here are five ways to enjoy Spring in Rochester, MN.
1. Get Outdoors. The snow has melted, flowers are in bloom, and it's the perfect time to experience the great outdoors in Rochester. The city boasts more than 85 miles of trails for rollerblading, walking, and biking -- which means you won't run out of new experiences! One special experience to try in early to mid-May is to view the blooming Bluebells along the Mayowood Trail in SW Rochester. It's a beautiful view and a great spot to take photos.
2. Enjoy an event. Rochester hosts many special events in March, April, and May to keep you busy. Check out Mayo Civic Center's schedule of events or watch the Rochester Civic Theatre's latest production. Rochester Art Center also hosts regular drop-in tours, open studios, and a variety of educational programs. Starting in May, Rochester Downtown Alliance regularly hosts free "Fresh Air Fitness" excercise classes, and outdoor pop-up concerts called "Sidewalk Sessions."There are always events for all ages going on in Rochester. View our Events Calendar here and plan ahead.
3. Shop at the Rochester Farmers Market. Experience true local flavor at the Rochester Farmers Market, which is held inside Buildings 35 and 31 at Graham Park on select Saturdays from November through April. In May, the market moves outside at Graham Park and is held every Saturday morning. Browse through dozens of booths displaying a tantalizing array of produce, meats, and baked goods, and meet the local farmers, gardeners, and bakers whose items you'll be enjoying!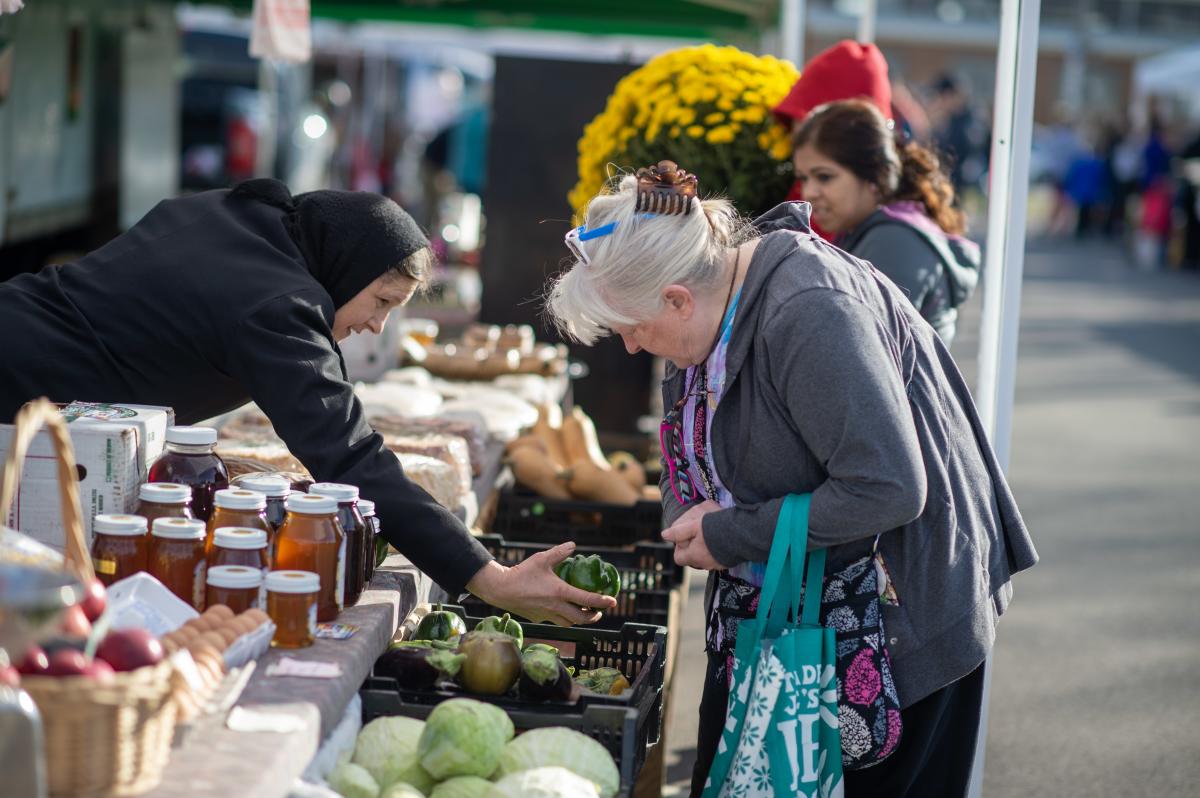 Rochester Farmers Market
4. Dine Outside. It's finally time to dine in the fresh air! Rochester has a diverse restaurant scene, with many establishments offering outstanding outdoor dining options. Ranging from Purple Goat's large outdoor patio, to CRAVE's retractable roof, or The Workshop's dog friendly patio overlooking the Ear of Corn Water Tower, and much more, there are plenty of options to get outside and dine. Many restaurants also have heaters for chilly evenings.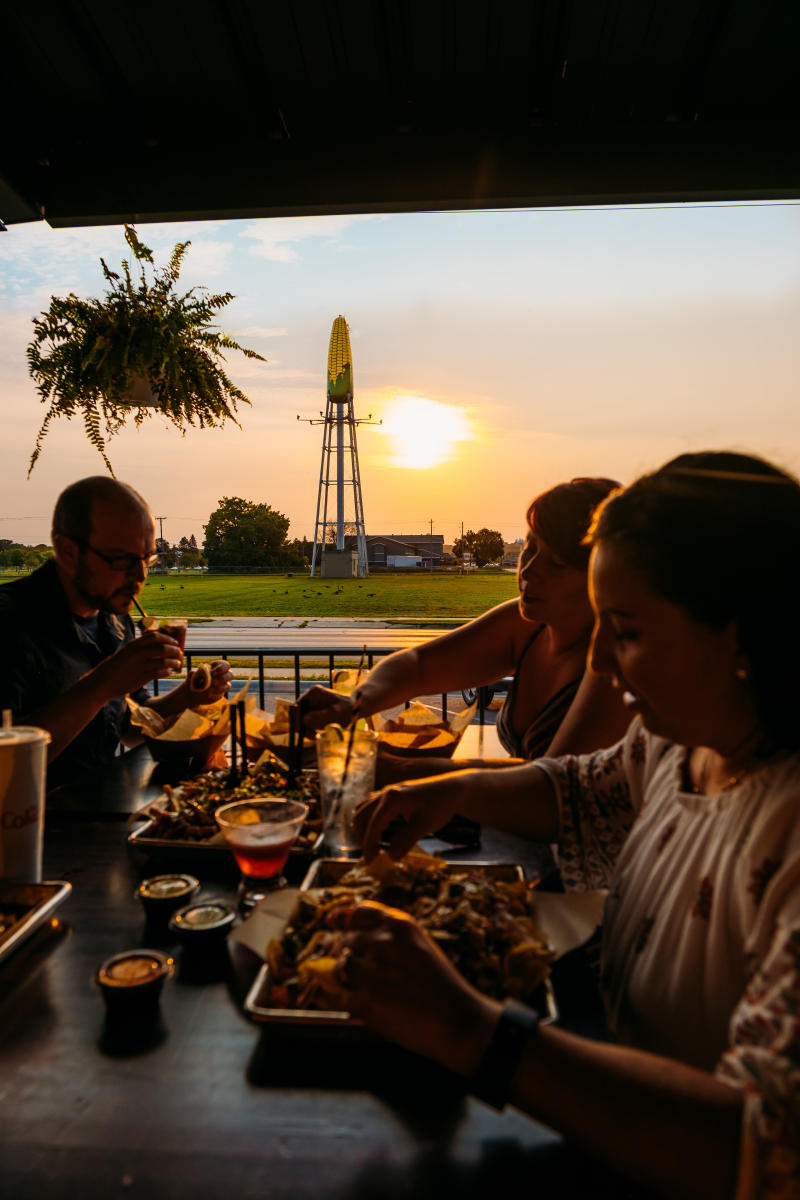 The Workshop Food Hall Patio
5. Burn Energy Indoors. If it's a rainy day, there's plenty to keep you busy indoors. Play on the sports simulators or strike up a game of Pickleball at Chip Shots. The Machine Shed is a classic arcade experience featuring vintage and class video games. In the mood for laser tag? Check out The Battleground Tactical Tag, with its 5,500-square-foot laser tag arena. Find more fun, indoor opportunities here.
Enjoy spring in Rochester, MN!