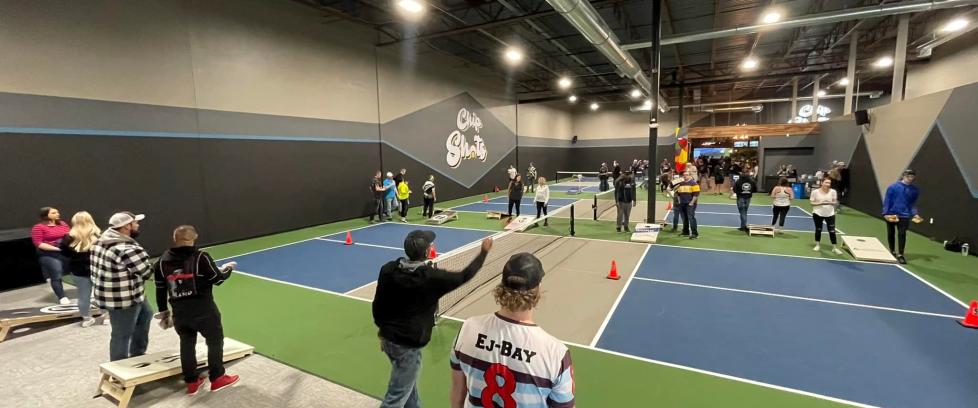 Chip Shots
When you have a reason to be inside — too hot, too cold, too rainy — Rochester, MN has so many indoor options to have some fun! Below are some of the ways to keep busy for hours on end.
ChipShots brought the backyard inside! They have three pickleball courts, six sports simulators, bean bags (or cornhole as some like to call it) on astroturf, ping-pong tables, and more! With a full kitchen and bar, you can spend lots of time at ChipShots and never get bored or hungry.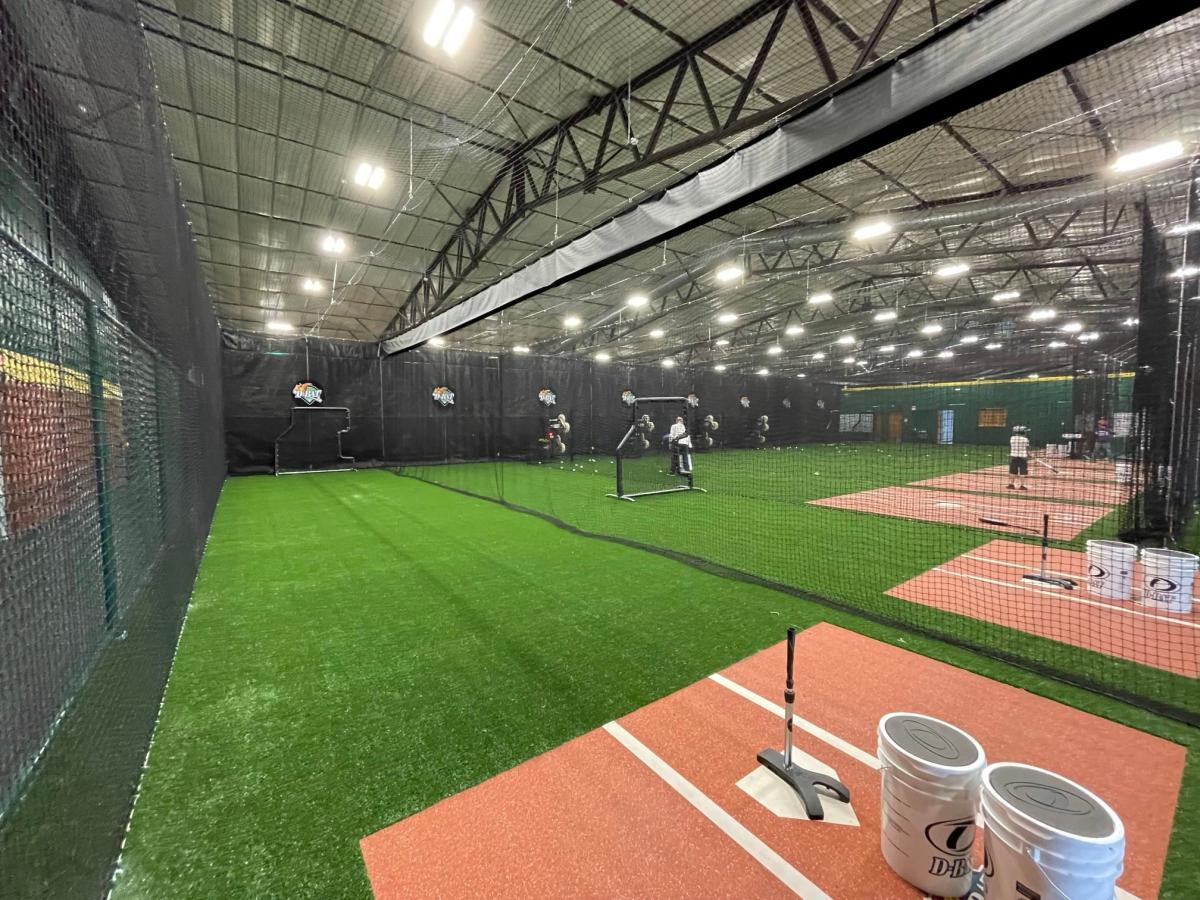 D-Bat | photo courtesy D-Bat
D-Bat Rochester is a baseball and softball training academy that provides batting cages that pitch real baseballs and softballs. The indoor 15,000-square-foot center is climate controlled for practice and fun year-round! 
Air Insanity Indoor Trampoline Park
Air Insanity is non-stop fun for the whole family. This 32,000-square-foot indoor space offers 130+ interconnected trampolines to jump on, a ninja course, laser tag, a hurricane simulator, a warrior battle beam, an extreme warped wall, and more! Air insanity also offers birthday parties, fundraisers, team-building events, individual workouts, and competitive team sports.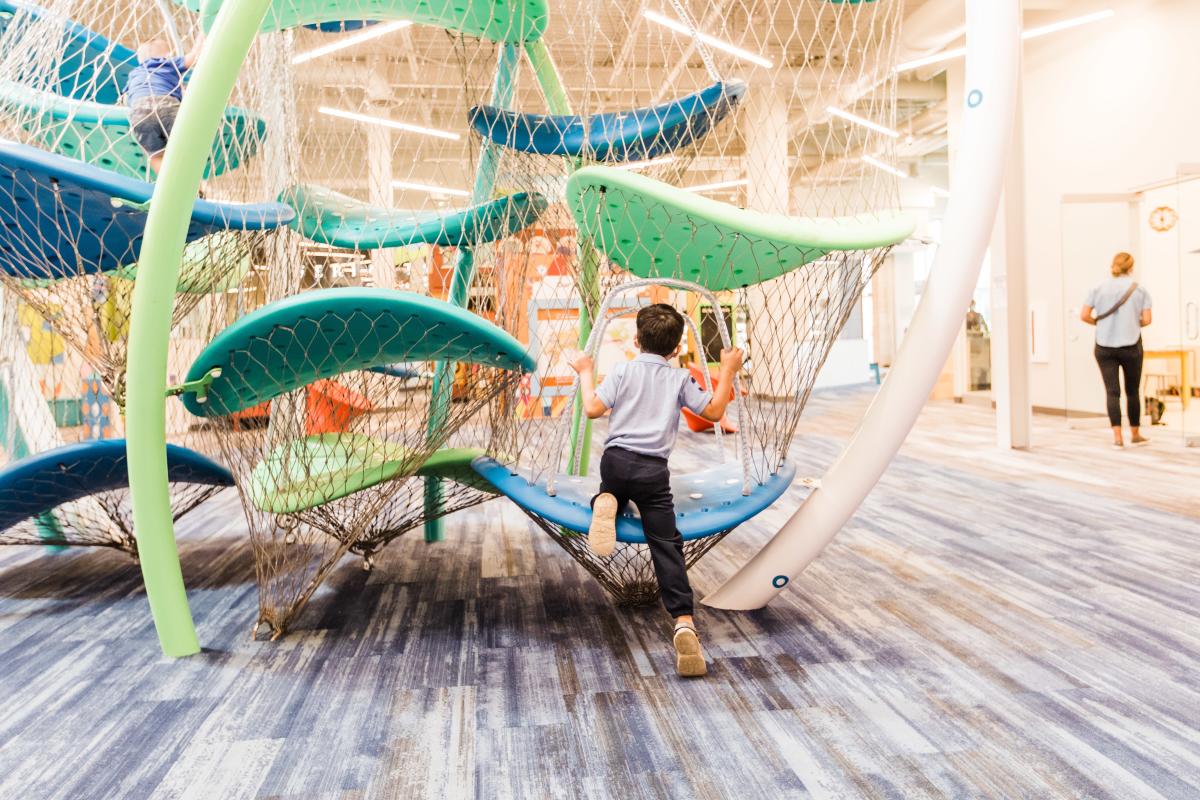 Spark | AB-Photography.US
SPARK - The Children's Museum of Rochester
SPARK - The Children's Museum of Rochester (formerly Minnesota Children's Museum Rochester) has so many things to do: brand new interactive displays, a huge indoor climber, educational play, stories, music, a Maker Space and more will keep you and your child entertained for hours.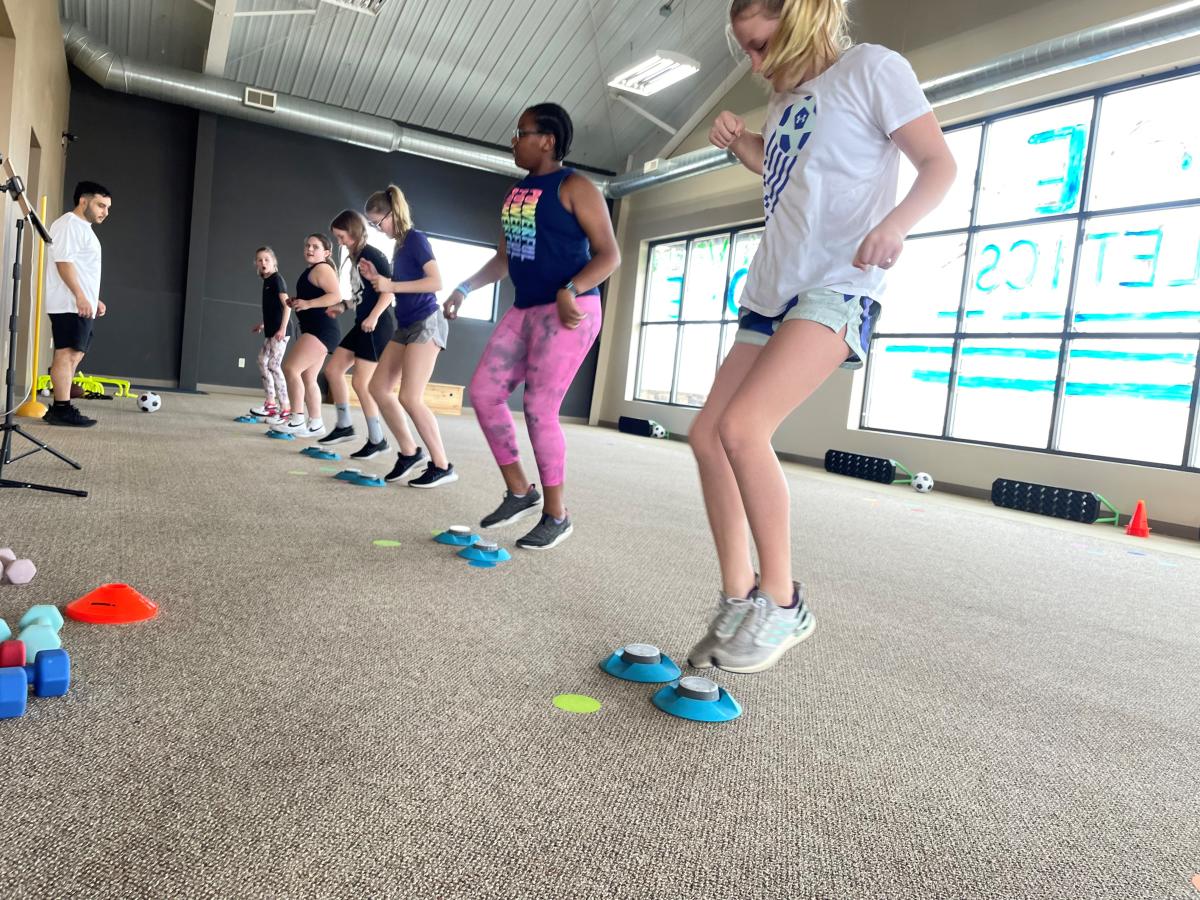 ONE Athletics
ONE Athletics offers a variety of fun, engaging fitness classes for children ages 3-18 yrs. Students build strength, agility, confidence and resilience in a fun, supportive and stimulating environment designed just for kids.
Roca Climbing & Fitness is Rochester MN's only indoor climbing gym. They also offer so much more including yoga, fitness classes, and competitive youth and adult climbing teams. Roca Climbing & Fitness offers membership options as well as daily rates and punch cards.  
Monkey Junction is located inside of Resurrection and Life Church at their Life Campus on 60th Avenue NW. When they are open, they transform a large community space into a kid's playground with fun ride-on toys, climbers, activity stations, and more. This fun indoor activity is geared toward children 0 - 6 years old. Monkey Junction is open from October - April and is $2/per child. 
Pipsqueaks is a community partnership between the City of Rochester MN Parks and Recreation Department and the United Way of Olmsted County.  Pipsqueaks is an indoor play space and is designed for children kindergarten-age and younger to play under adult supervision. When open, it is staffed by Rochester Park and Recreation. They also maintain a clean and safe environment for playing. Pipsqueaks is open from late November through April and is $2/child per day. 
The Machine Shed is a classic arcade experience featuring vintage and class video games. $10 provides all-day play and entertainment - no need to bring along your bag of quarters. The Machine Shed also has a large inventory of new and classic video games for purchase. They also offer gaming console repair.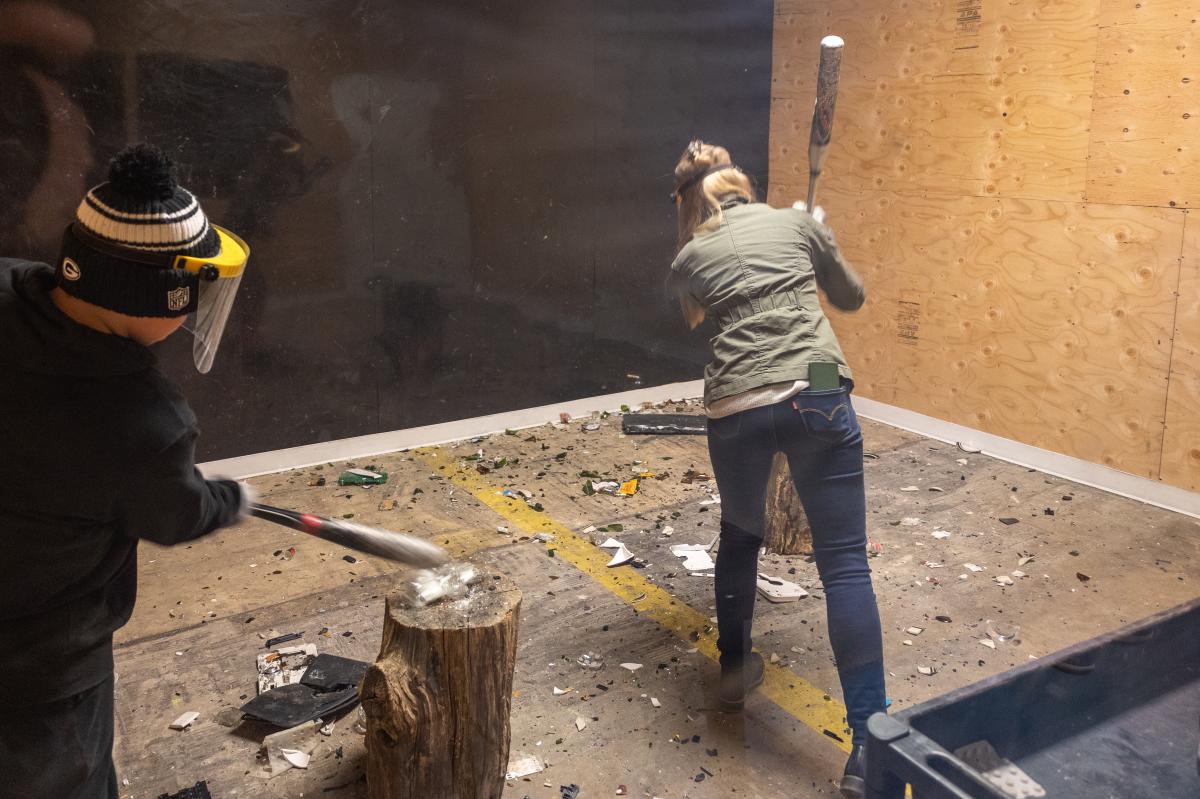 The Mess Hall
The Mess Hall offering a fun and creative way for people to smash and destroy things in a safe environment. There is also a paint splattering room to satisfy that childlike urge to wildly splash paint everywhere!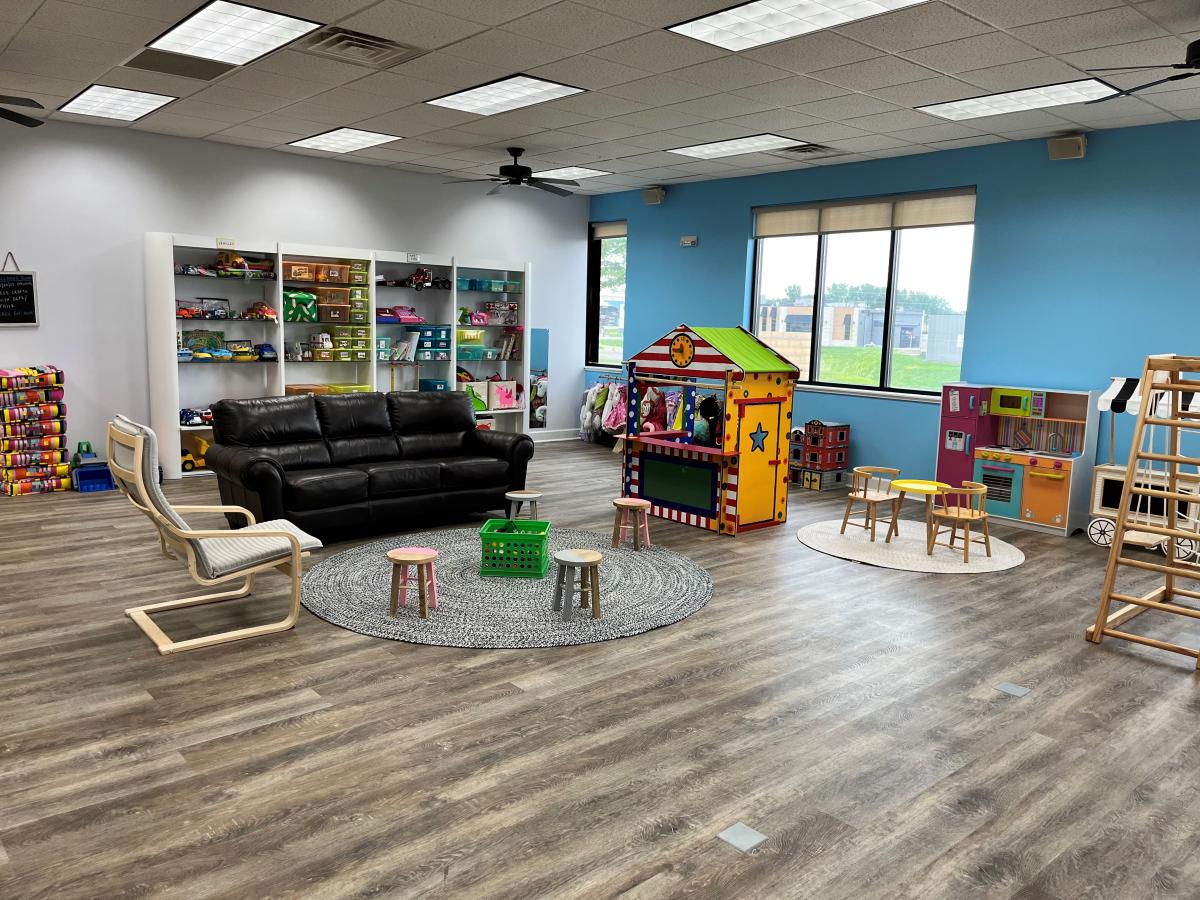 Nana Gogo Toybrary
Nana GoGo Toybrary is a library for toys. This means children can check toys out from Nana Gogo's inventory and then exchange them as often as they'd like. Memberships are available and offer the option to check out 2 toy or 5 toys at a time. Drop-in play is available for free for members and $7.50/child/day for non-members.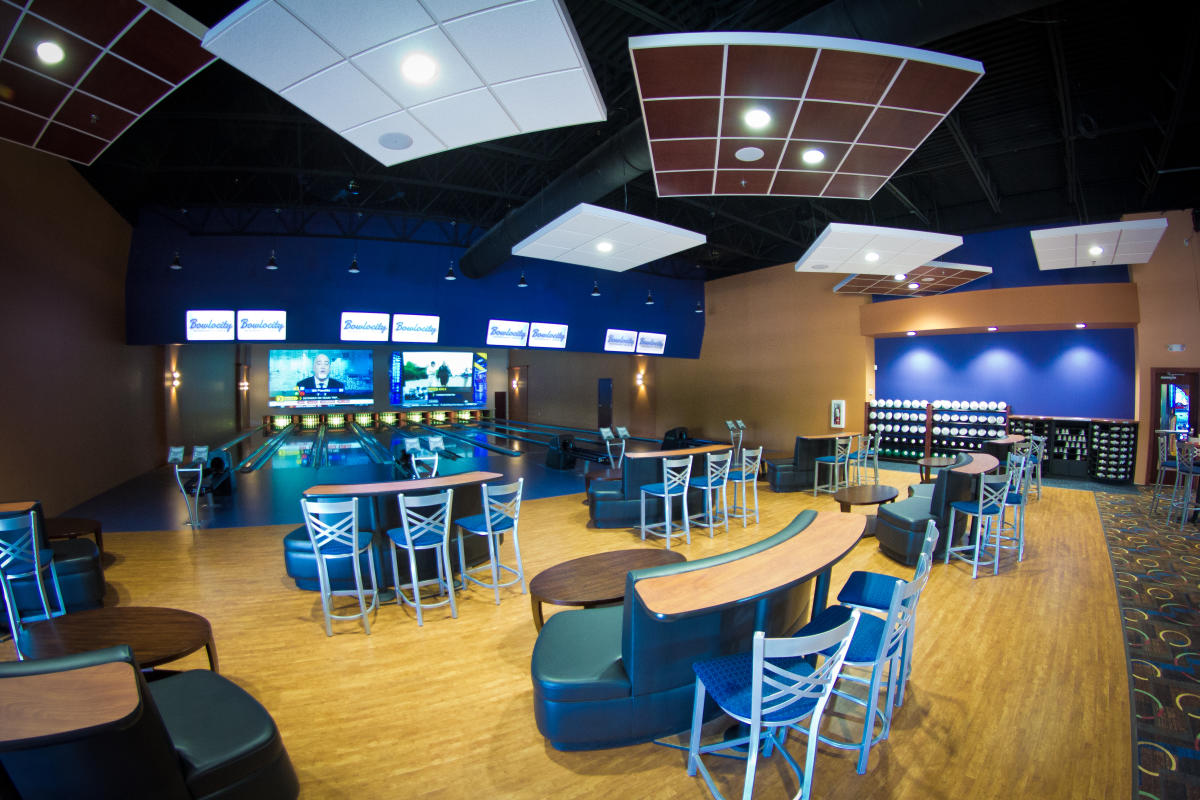 Bowlocity Entertainment Center
Bowlocity Entertainment Center
Bowlocity is a is a 34,000 square foot entertainment center that offers 24 state of the art bowling lanes, laser tag, and an arcade. There's also a sports bar featuring appetizers, pizza, sandwiches and more. Bowlocity also offers bowling leagues for youth and adults, party rentals, corporate events and more. 
 
Old School Arcade and Axe Club
If you are looking for something different, look no further!  Old School Arcade and Axe Throwing offers premiere ax throwing lanes, 60+ arcade games, an ice cream bar, and a retro video game store. Enjoy the arcade for $13.50/person, ax throwing for one hour for $25/person, or $30 for a combo of all day arcade play and one hour of ax throwing. 
The Escape Challenge is a real-life puzzle - one part puzzle and the other part scavenger hunt! After entering a room with a team, the door is locked and 60 minutes are added to the clock! Teams work together to find clues and solve puzzles that will lead you to escape. The Escape Challenge was voted best Escape Room in Minnesota by WCCO in 2019. 
UNRAVELED Escape Room is a series of interactive real life challenges where participants are locked in a themed room and need to find clues to solve the mysteries in order to escape! Be immersed in a complex storyline - teams need to work together in order to solve the mysteries and escape from the room within 60 minutes. Choose from three different themed rooms including one called "CSI: Rochester."
The Battleground is a 5,500-square-foot laser tag arena offering an ever-changing battle arena. Find real looking guns, LED grenades, respawn pods, domination pods and multiple game modes. The kiddos are covered also - hand blasters, capes and masks available. The closest thing to real combat as it comes!