New Restaurants in Rochester, MN
Fresh Dining Options
There's a "restaurant renaissance" occurring in Rochester, MN, as the city transforms into a vibrant center of entertainment, dining, and nightlife. Get a taste of Rochester at these dynamic new restaurants (and some can't-miss dessert spots) that have opened recently!
Conveniently located in the new Hilton Rochester Mayo Clinic Area on the second floor is Benedict's Morning Heroes. Open daily from 6 a.m. until 3 p.m., this is the breakfast spot dreams are made of. Enjoy the classics from specialty pancakes like The Elvis with bacon, banana, and peanut butter or the fruity and nutty mix of Strawberry Nutella. For egg-heads, the Daily Omelet will do the trick. Of course, the Benedicts are a highlight, with variations on the classic including eggs Benedict with avocado, those with crab or lobster, and even some with lox or fried chicken. So book that table ahead of time, and meet your friends to dish on the latest in your lives and to enjoy these amazing breakfasts at Benedict's Morning Heroes.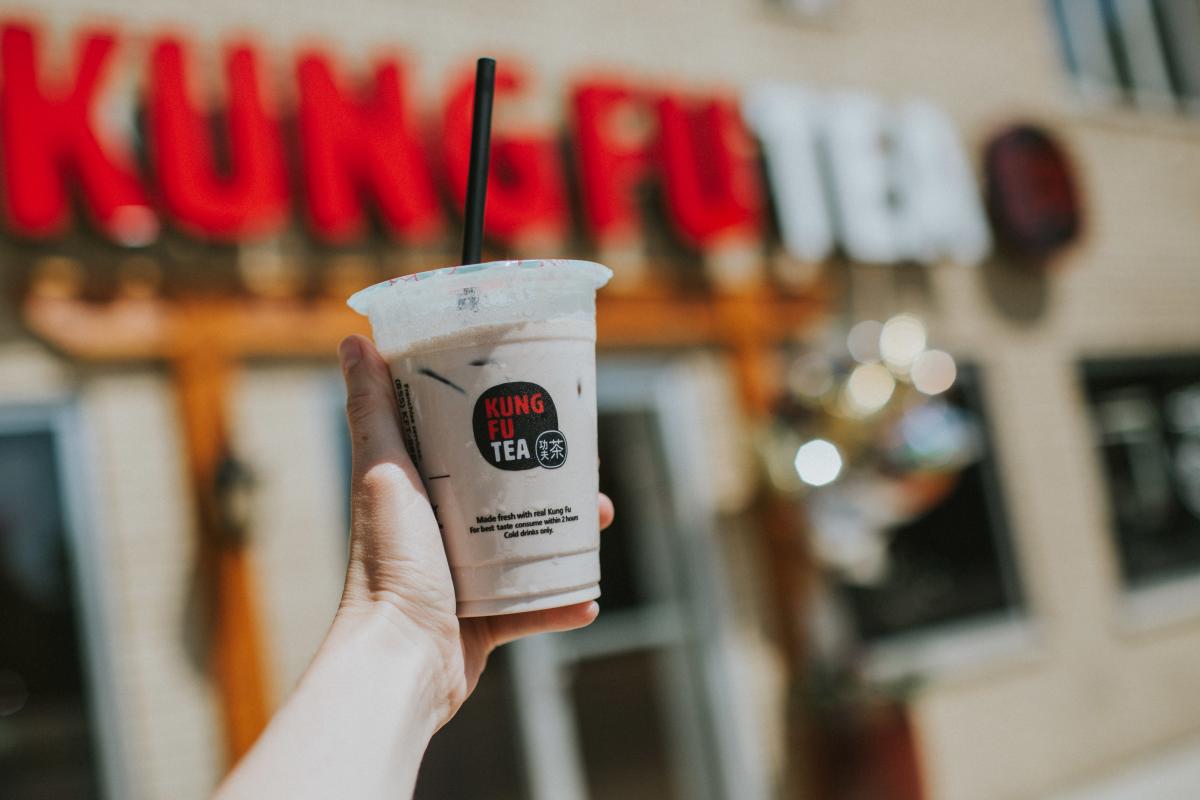 Kung Fu Tea | AB-PHOTOGRAPHY.US
In July, Rochester MN's  Ngyuen family, owners of the popular Pho Chau restaurant on North Broadway, opened a Kung Fu Tea right next door. From New York City, Kung Fu Tea is a bubble teahouse with a variety of tea types with loads of fantastic flavors. Try milk teas which are tea varieties mixed with milk powder and different flavors such as coffee, almond, coconut, winter melon, and more. For the lactose sensitive, the Milk Strike options use Lactaid brand milk and can include freshly-made boba (tapioca bubbles) in Cocoa Cream Wow, Oreo, Red Bean, or Herbal Jelly. Try out the Yogurt, Slush, Milk Cap, Espresso and the Classic brews. Grab a customized tea drink for your stroll through downtown or sit down and stay awhile.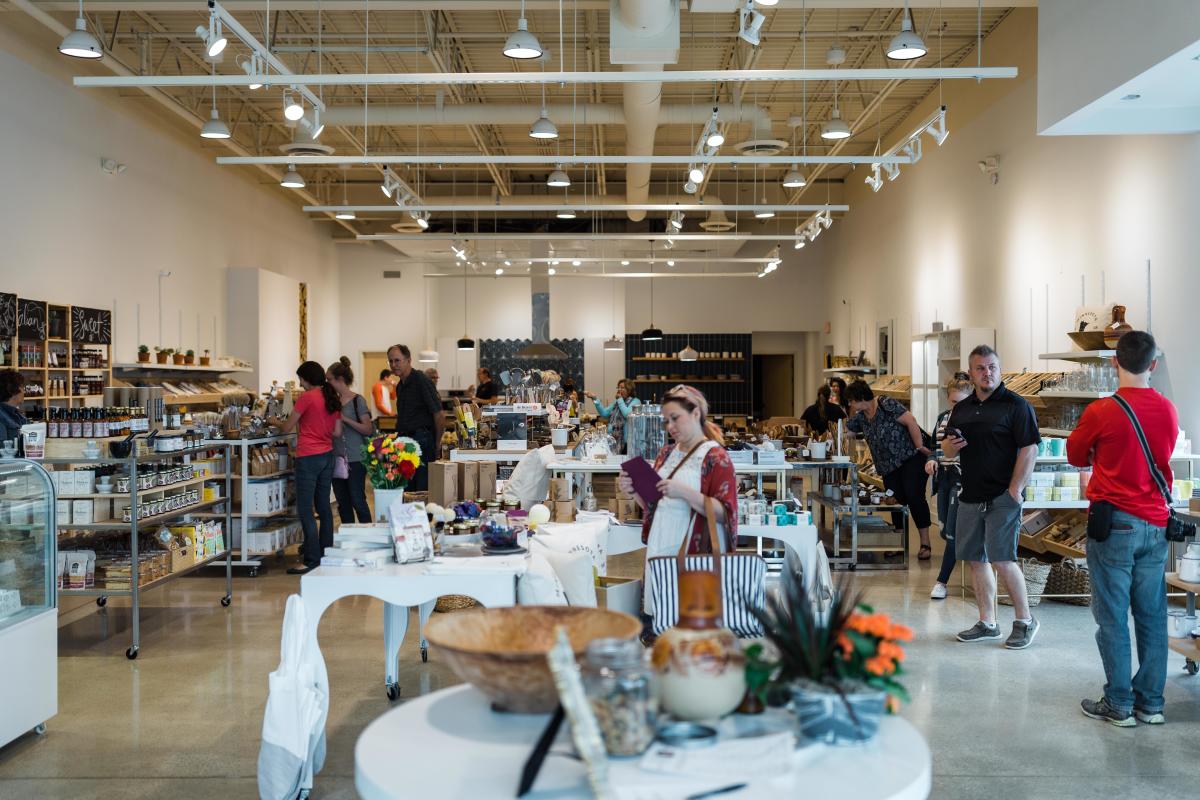 Figue | AB-PHOTOGRAPHY.US
Mother and daughter duo, Linda and Amy Lorber own Gardenaire, a shop that offers teas, spices, syrups, drinking chocolate, and marshmallows made from organic ingredients. Now they have a new retail venture called Figue (the French word for "fig" and pronounced the same way). This new store's purpose is to celebrate food and Rochester, Minnesota's extensive foodie knowledge. Figue offers cooking classes and special events in addition to food products made by local makers. Open Tuesday through Sunday, 10 a.m. until 6 p.m., it's a great spot to pick up gifts unique to Minnesota and master artisans from around the world.
Coffee aficionados rejoice. The much-loved MOKA now has a Downtown Rochester, Minnesota location in Peace Plaza. As always, all MOKA coffee is roasted at Landgrove Coffee, a family-owned Idaho roaster who works closely with MOKA to create a coffee experience like no other. MOKA only handcrafts espresso using La Marzocco espresso machines. Customize your favorite espresso drink or cold brew, or just in time for fall, try MOKA's take on pumpkin spice.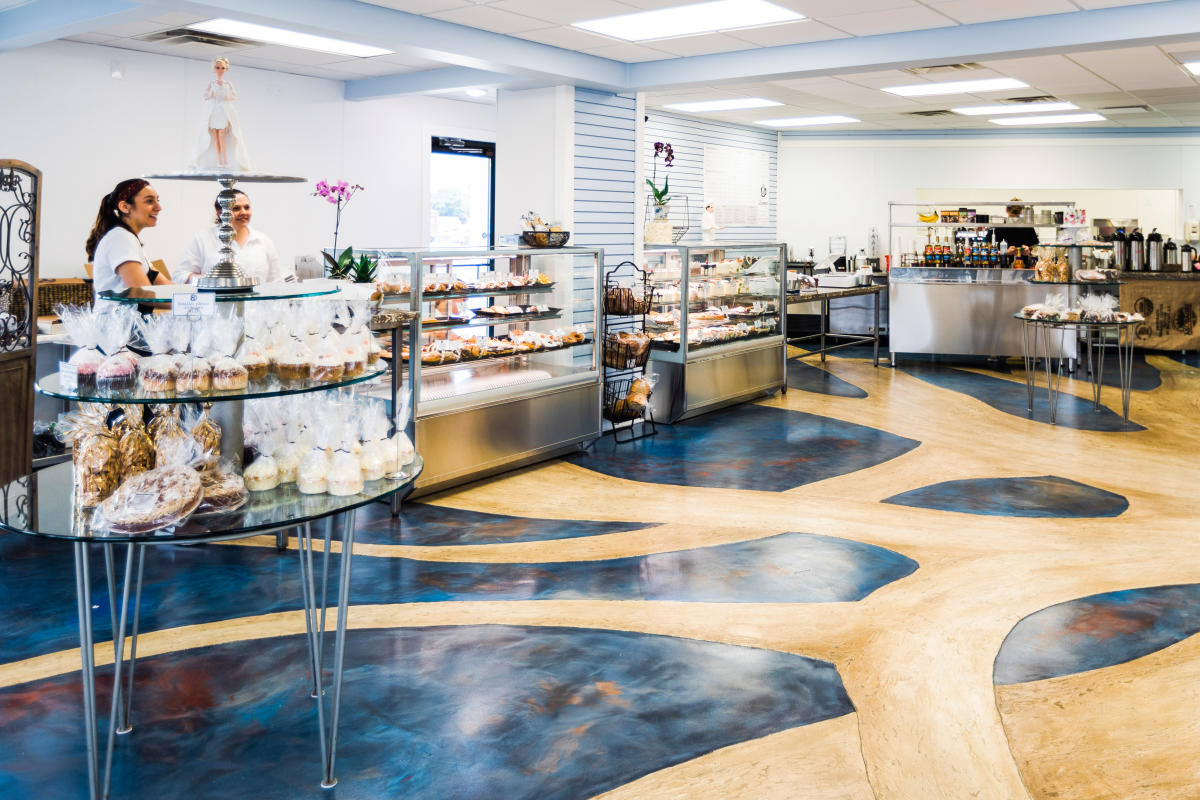 Daube's Cakes & Bakery | AB-PHOTOGRAPHY.US
With a wide selection of sweet treats including the best carrot cake you've ever had, Daube's Cakes & Bakery has a new location at 1600 South Broadway. It's not all sugary sweet at Daube's, however. Choose from house-made sandwiches as well as soups, quiche, pot pies, pirogi, lasagna, and more at Daube's Cakes & Bakery South. Wrap up your meal with a cup or two of Lumen Coffee while you read a good book. Life is sweet.
Grab a tossed-to-order salad at Lettuce Unite, which opened in October, 2018. Located in the skyway-level food court adjacent to the Shops at University Square, Lettuce Unite serves up "the next generation of salads, featuring proteins, greens, healthy carbs, sweet, spicy, sour, crunch." Twelve specialty salads include Beet It, Steak and Potato, and more, or create your own made-to-order salad. For a "good thyme," visit Lettuce Unite.
Less than a year since the opening of Lettuce Unite, a new sister concept called Guerita's Window is now open in the same spot on 101 1st Avenue Southwest. A true Central Mexican street taco shop with beef, chicken, and pork options. If you've never had beef barbacoa, the time is now. Pay with cash instead of credit and get three tacos for $10 plus a free Pepsi. If you're an early riser, Guerita's Window has breakfast tacos at 7:30 a.m. daily.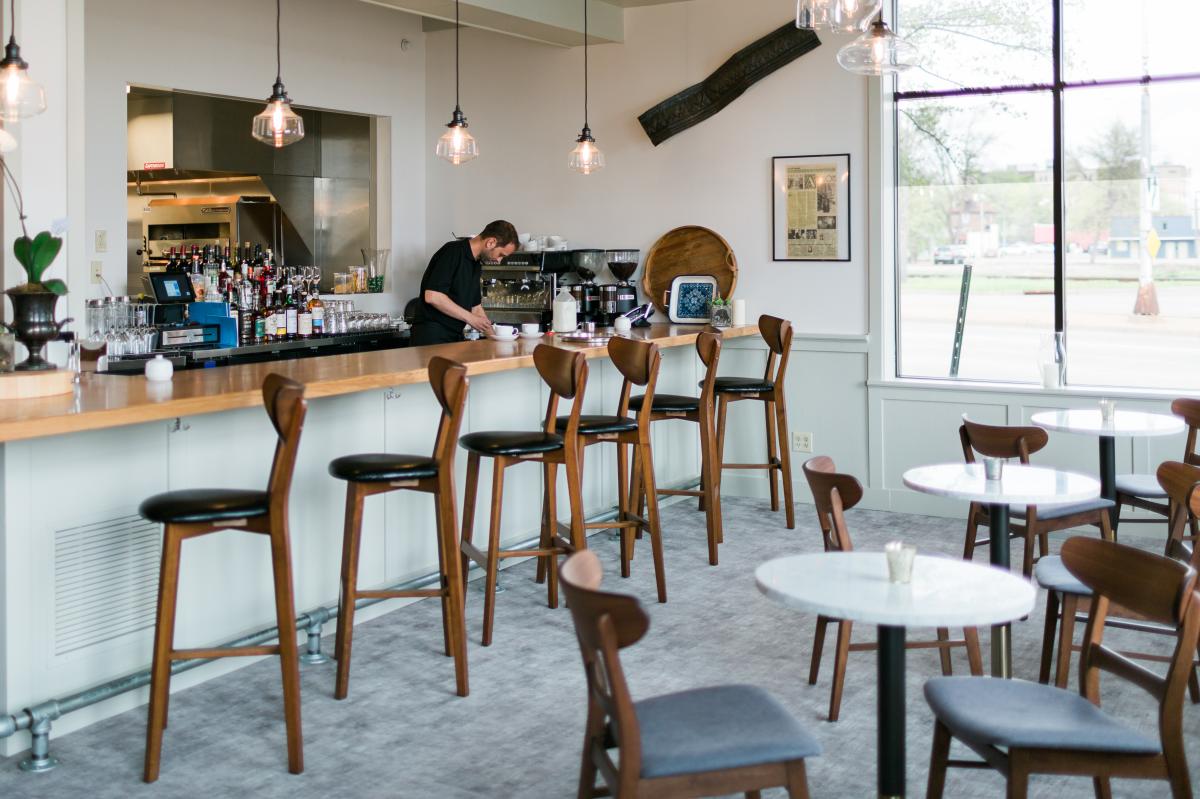 Le Petit Cafe | AB-PHOTOGRAPHY.US
Le Petit Cafe
Want a European bistro with options? Le Petit Cafe bar & lounge offers casual seating for daytime dining. Order a favorite pastry and coffee or sip on a glass of wine over lunch, or enjoy Whiskey time with a selection of local & European cheeses. The dining room offers elegant seating at bespoke table settings and refined dinners. Reservations are recommended. Le Petit Cafe is located on Broadway in Downtown Rochester.
Hollandberry Pannekoeken | AB-PHOTOGRAPHY.US
Popular local restaurateur Tasos Psomas has opened a new concept called Hollandberry Pannekoeken. Psomas owned Pannekouken inside what was The Days Inn, and Macs Cafe, both of which are now closed. Located on Broadway across the street from Le Petit Café and next door to the new OnTrack Boutique, Hollandberry Pannekoeken specializes in Dutch cuisine like its signature lowlands-style pancakes (pannekoeken). When you order a pannekoeken and it's ready in the kitchen window, the server will run the plate to your table yelling, "Pannekoeken!" to get your food to you while it's hot and fluffy. Check them out early from 6 a.m. until 9 p.m. daily.