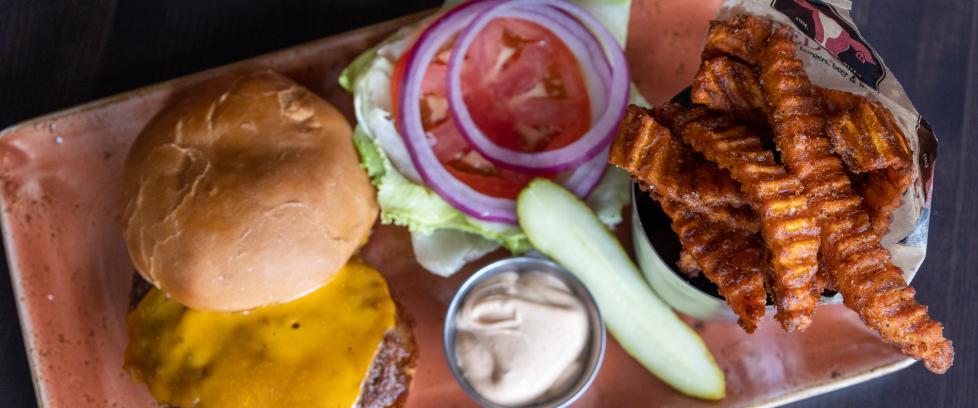 Experience Rochester
Grill'd Phillys. The 60/40 burger. Hand-pulled Chinese noodles. New-American cuisine. Fresh crepes filled with mascarpone cream. And that's just the food. Take a peek inside Rochester's five best new restaurants—as voted by the readers of Rochester Magazine.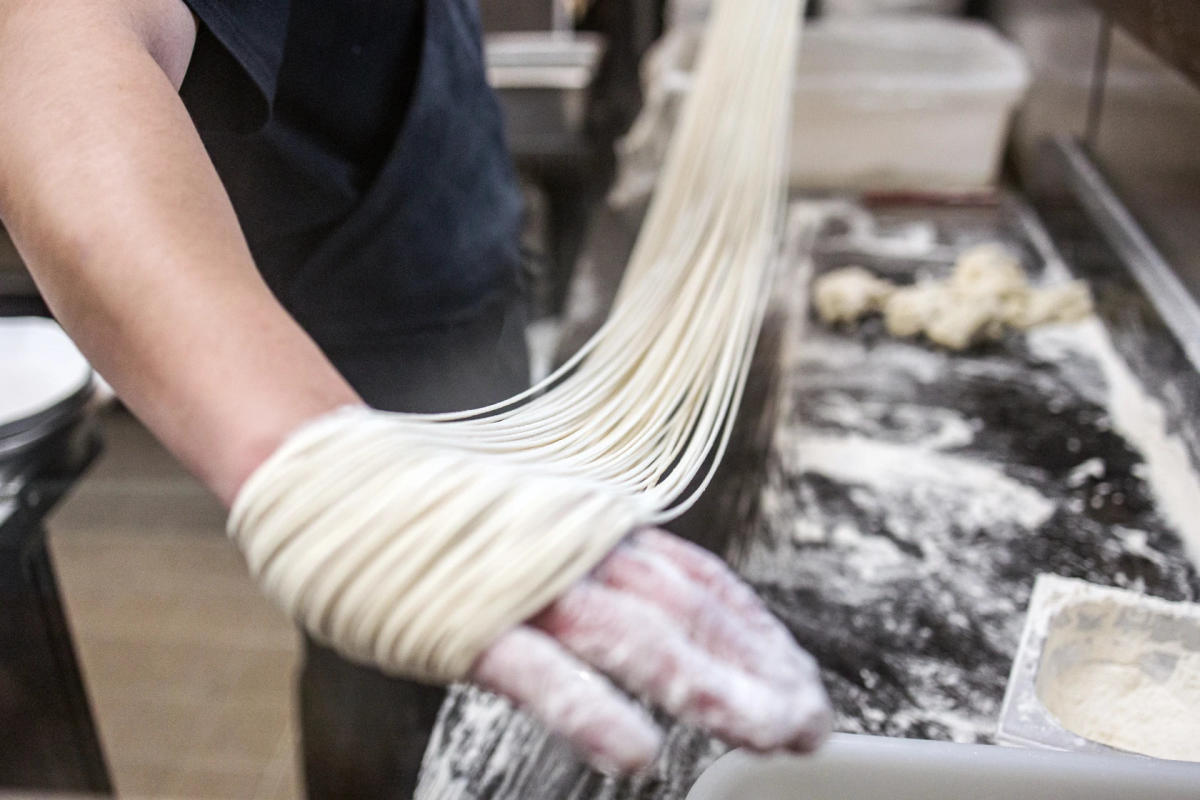 First Meeting Noodle | Traci Westcott / Post Bulletin
793 16th St. SW | fmnoodle.com
It doesn't get any fresher than that. If you're used to dried, machine-made pasta, you're in for a treat. First Meeting's "Chinese fresh hand-pulled noodles" are always made from scratch—and never in advance. In fact, noodles are only made when they're ordered.
"Hand-pulled noodles?" Noodle masters Adam Qi and Young Shen trained and practiced for years to learn the Chinese tradition of hand pulling and shaving noodles. Qi and Shen pull, twist and stretch the dough until it's a long, thin, continuous strand of a long noodle. Once cut, the noodles go directly into stove-top bowls to cook.
Dinner and a show. Order in to watch an in-person demo of how these traditional Chinese noodles are made. Windows to the kitchen give diners a view of the magic happening inside.
Straight from Vegas. Owner John Chen closed his Las Vegas ramen restaurant to open First Meeting Noodle in Rochester. He chose Rochester when friends told him that the city has a large population of residents and visitors from Asia and people who appreciate Asian cuisine.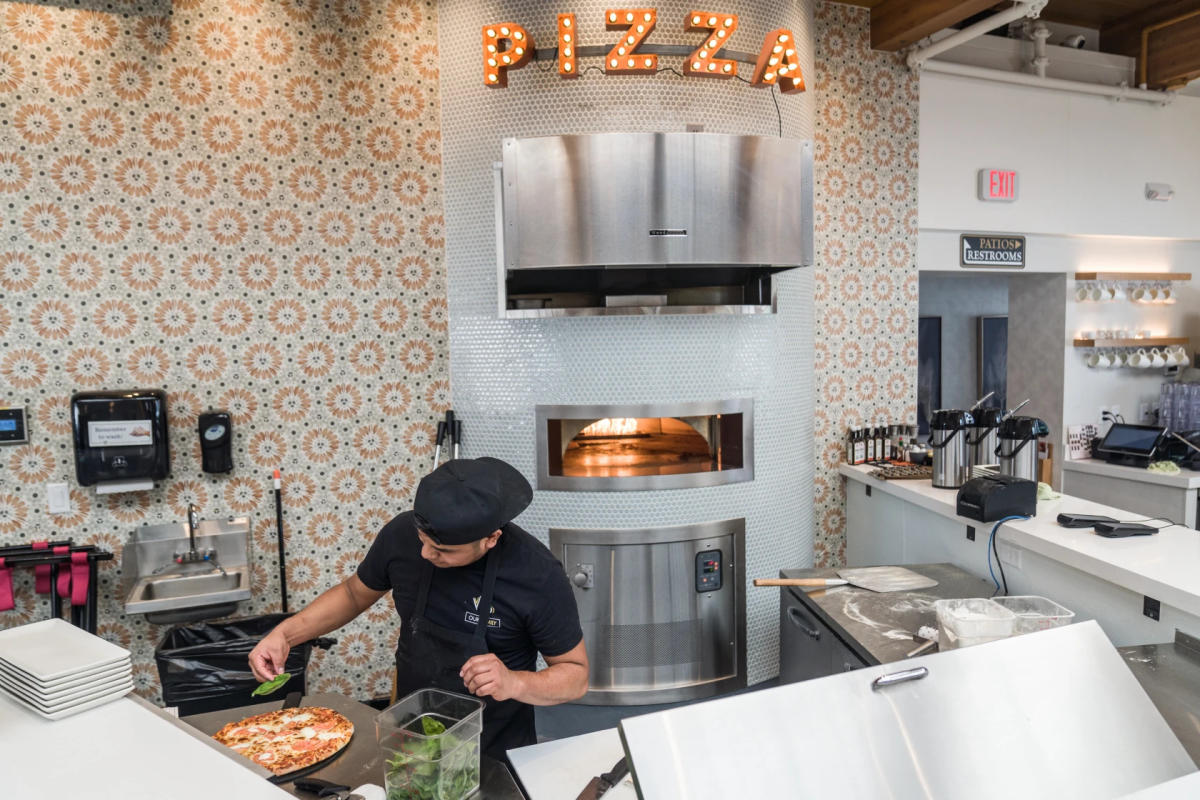 Sorellina's | Traci Westcott / Post Bulletin
1155 16th St. SW | sorellinasmn.com
No sibling rivalry here. Sure, "Sorellina" may be Italian for "little sister," but it's all love from big sister Victoria's Ristorante & Wine Bar. What's the connection? Cousins Nadia Victoria and Jordan Victoria—whose parents founded Victoria's in 1997—opened Sorellina's in June 2022.
Meet us for brunch. Sorellina's serves breakfast on Sundays from 9 a.m. to 1 p.m. And while the menu's "morning pizza" tempts us, it's the crepes topped with fresh strawberries, blueberries, and bananas, filled with a mascarpone cream, and sprinkled with powdered sugar that really calls our name.
Patio party. With patio weather just around the corner, Sorellina's has set themselves up as a serious contender. The large patio is open spring, summer and fall.
Now that's happy. Happy hour specials, which are available from 3 to 6 p.m. and 8 p.m. to close on weekdays and all day Sunday, include beer, wine, and sangrias. In the bar, select appetizers are included, as well. (We recommend the fried ravioli.)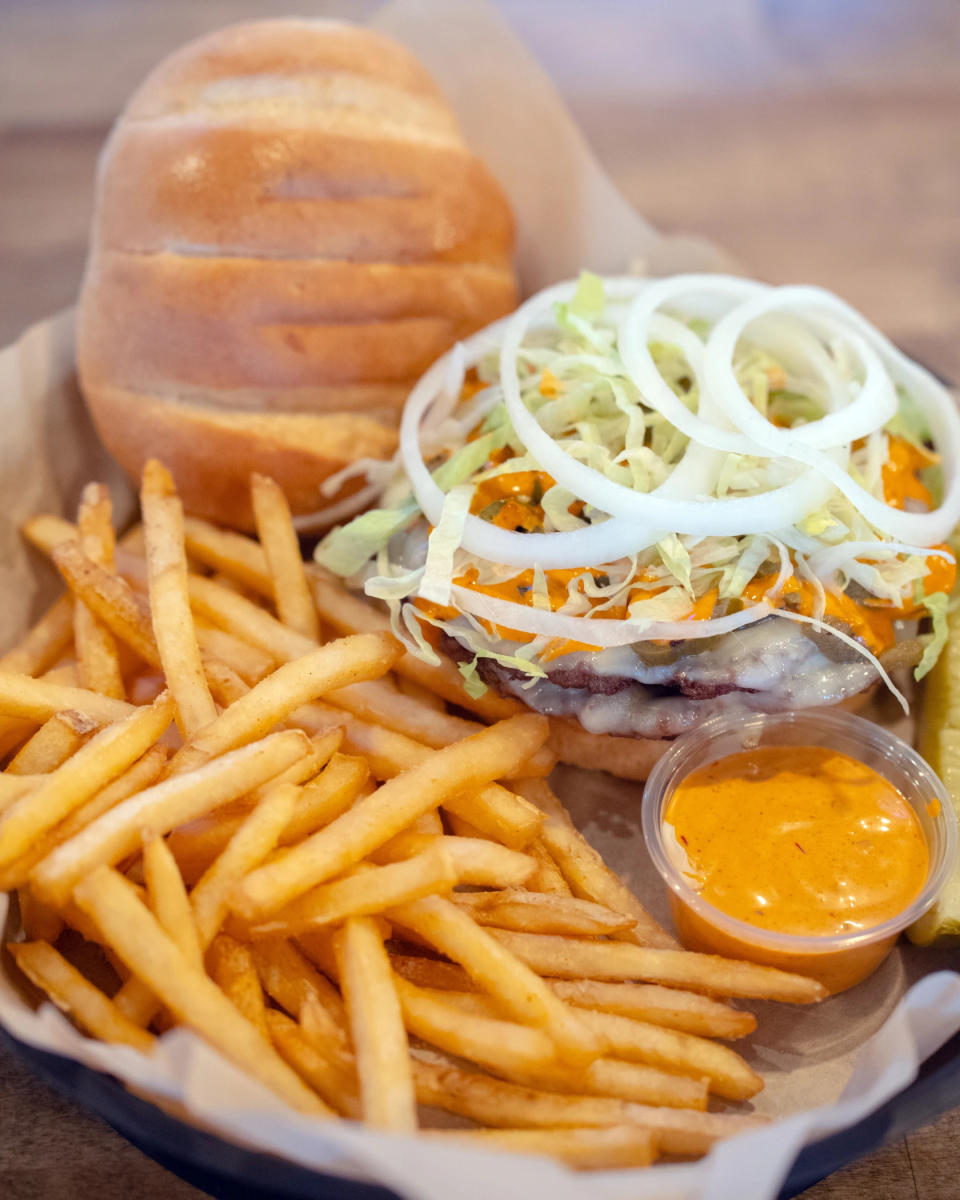 Townies Grill'd Philly Subs | Joe Ahlquist / Post Bulletin
Soldier's Field Golf Course | 244 Soldiers Field Dr. SW | towniessubs.com
Get your Philly fix. Sure, Townies has your burgers and fried chicken. (Or, as their menu boasts, "smash'd burgers" and "fried chick'n".) But it's the grill'd Philly that's the star of the menu. They come in steak, chicken, pork …
… and, yes, even a vegetarian Philly. Townies' "Veggie Hero" offers a "generous portion of shrooms, green peppers, onions, and banana peppers." And they invite you to add cheese and sauce at no extra charge.
We'll take the 10-pack. Craving something sweet? Townies has you covered with a unique dessert item: mini donuts. Pick up an order of 6 for yourself, or 10 if you're sharing. Or even if you're not sharing. We don't judge.
Best beer deal in town? Come in evenings from 7 to 9 p.m. or all day Sunday for 50-cent cans of select beer. Or, stop in from 3 to 5 p.m. any day for "buy one, get one" beer and cocktails.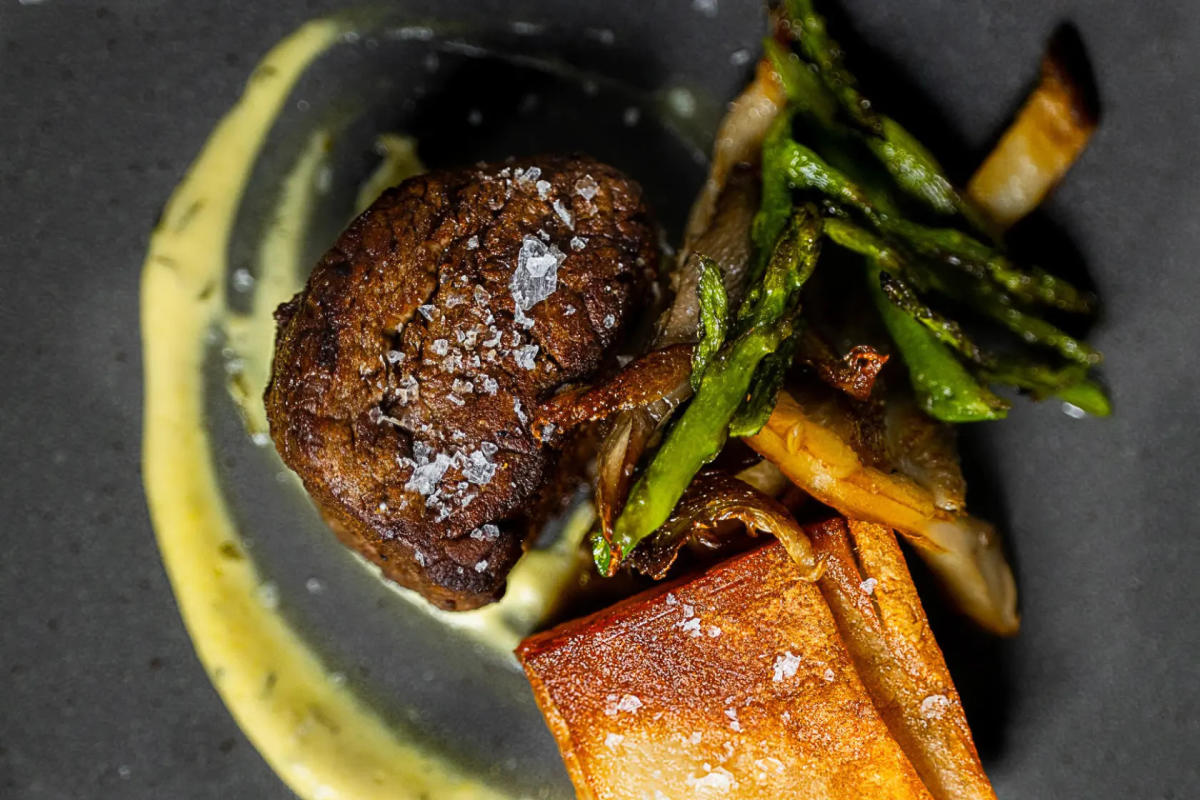 Our Paladar | credit Our Paladar
Our Paladar
4 Third St. SW (Sunday pop-up) | 20 Fourth St. SE (starting summer 2023) | ourpaladar.com
A nod to Cuba. The name Our Paladar, which references small Cuban eateries housed in homes, is a nod to co-owner and chef Nick Diaz's Cuban heritage. Though it's not a Cuban restaurant, Diaz and co-owner Kiefer Manning do want it to have an intimate and welcoming atmosphere.
From pop-up … Our Paladar started as a pop-up in Diaz's greenhouse. The duo then moved to Thai Pop, where the chefs held their pop-up restaurant on Sundays.
… to permanent. This summer, Our Paladar will move into its own brick and mortar location in the more than 120-year-old Chicago Great Western railroad depot at 20 Fourth St. SE. That space has been empty since Porch Fried Chicken (and its downstairs space, the Cellar) closed in 2021.
No boundaries. The "New American Cuisine" menu will see French, Italian, and Mediterranean-inspired dishes. At the same time, the local-centric menu will spotlight the flavors of southeastern Minnesota.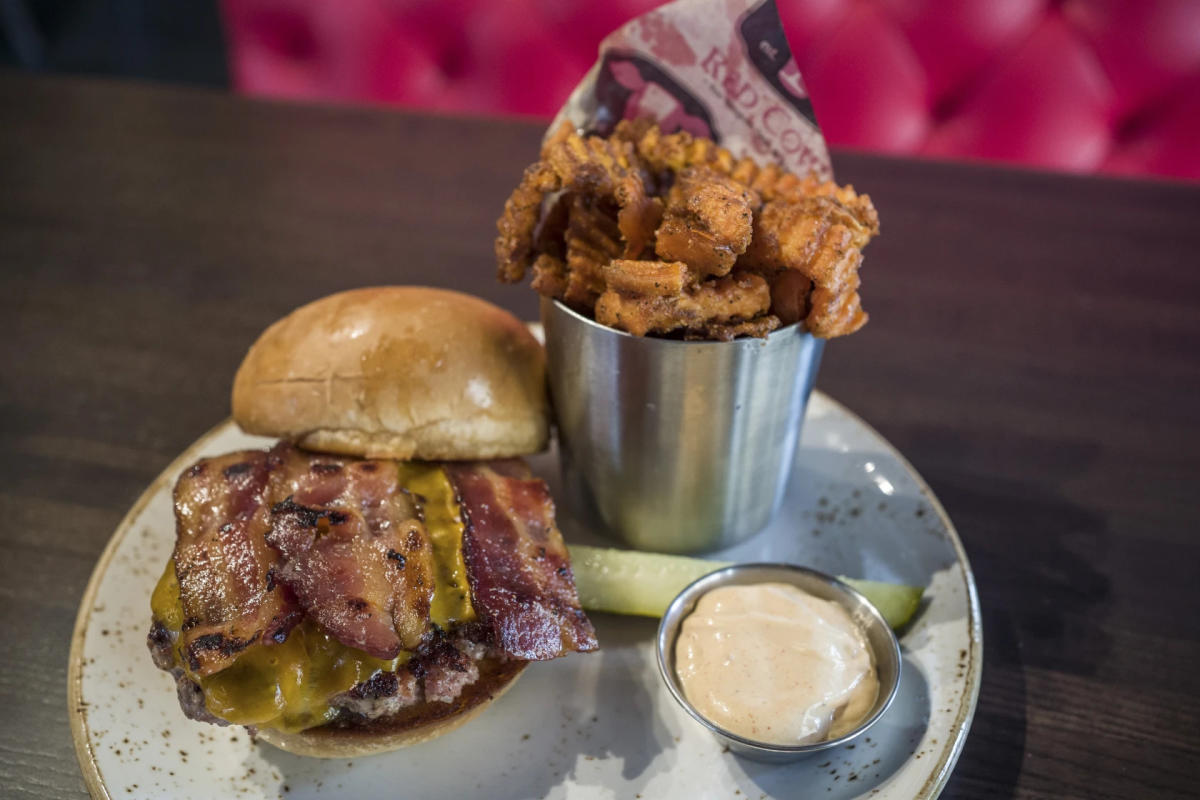 Red Cow | Traci Westcott / Post Bulletin
Red Cow
217 14th Ave. SW | redcowmn.com/rochester
What's in a name? Red Cow is named after two of its most popular menu items. "Red" is for wine, while "Cow" is for burgers.
Our mouth is watering just writing this. Red Cow's signature burger is the 60/40. And it's the kind of burger other burgers wish they could be. Made with 60% Angus beef and 40% ground bacon patty, it's topped with Wisconsin-aged cheddar, beer mustard, and candied bacon.
Baby, it's cold outside. But that's OK, Red Cow has you covered. Restaurant guests get an hour of free parking in The Berkman ramp—an underground, heated parking ramp connected to the building.
Branching out. Rochester is Red Cow's first location outside the Twin Cities. Red Cow has four metro locations, including restaurants in St. Paul and Uptown Minneapolis.