Fall Things To Do in Rochester, MN
Fall is a vibrant and fun-filled time of year in Minnesota's Rochester. Crisp fall days are perfect for exploring our city's autumn-only activities and events, and for admiring the city's beauty as the leaves change to dazzling shades of yellow, orange, and red. 
While there are endless reasons to love this season, don't miss these 5 things to do (and more than a dozen places to go) to maximize your fall fun in Rochester, MN. 
1. Pick a perfect pumpkin or apple. 
Pumpkin patches and apple orchards are hot spots for families in the fall in Rochester, MN. At the popular Sekapp's Orchard, U-Pick apples and wagon rides are available. During the peak of harvest season, Sekapp's features a corn maze, a straw bail maze, and numerous other attractions. Tweite's Pumpkin Patch is another lively local favorite that includes a kids' fun park, 12-acre corn maze, pumpkin patch, and food court. (For more ideas, please view our detailed Guide to Apple Orchards & Pumpkin Patches in the area.)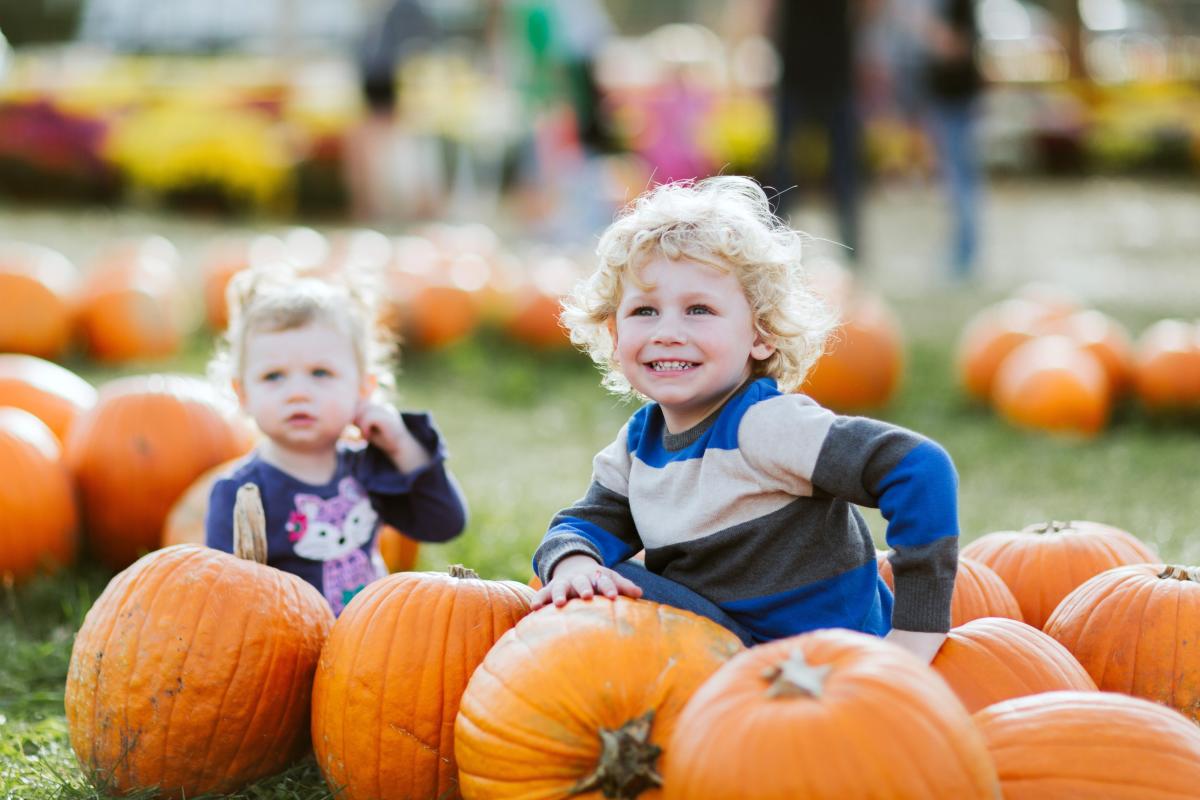 Sekapp Orchard | AB-PHOTOGRAPHY.US
2. Attend a fall festival.
Celebrate the season at one of Rochester, MN's fall festivals and events. At the Quarry Hill Fall Festival, activities include nature games, eco-friendly crafts, candle rolling, cave tours, canoeing, rock climbing, pumpkin decorating and more. Oktoberfest at the People's Food Co-op features German beer and brat samples (with locally-made kraut) paired with live music. The Harvest Moon Fall Festival at the History Center of Olmsted County includes a scarecrow decorating contest, pumpkin painting, tours of the property's vintage cabin & schoolhouse, a hayride and more. If you want to celebrate the season in the heart of downtown, check out the family-friendly Fall Fest on the Peace Plaza.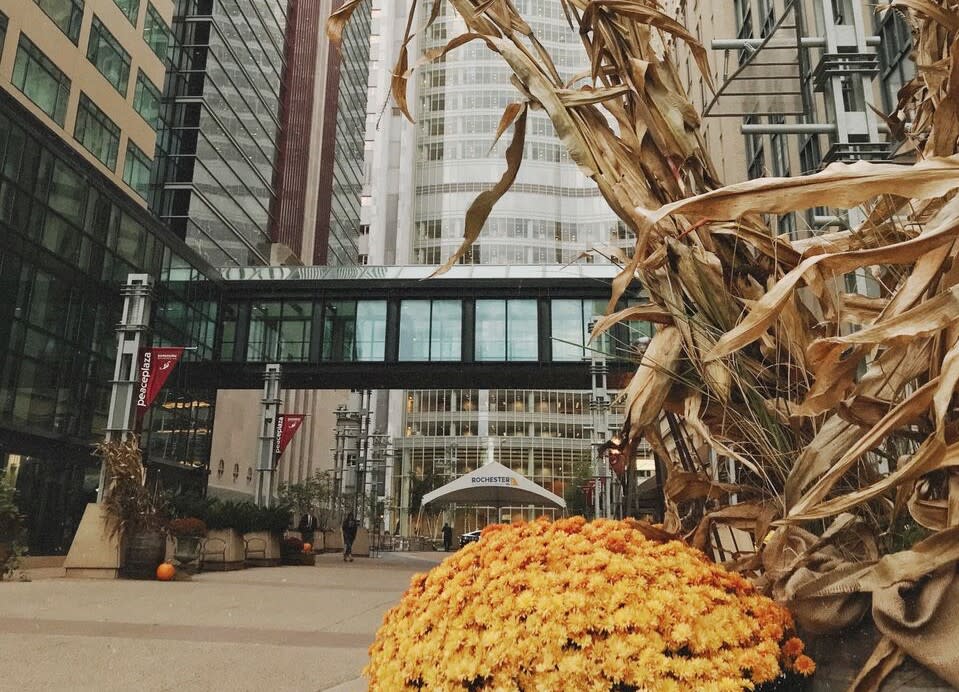 Downtown Rochester | AB-PHOTOGRAPHY.US
3. Get spooked.
Get in the Halloween spirit on a Haunted Trolley Tour, where you will hear spooky tales as you travel to eerie graveyards and some of the most historic--and haunted--buildings in Rochester, MN. For a haunting evening, join the Candlelight Cemetery Walk in Whitewater State Park's ghost town cemetery. Halloween season is also an ideal time to attempt to extricate yourself from a tricky situation at one of Rochester's escape rooms, Unraveled Escape Room or The Escape Challenge.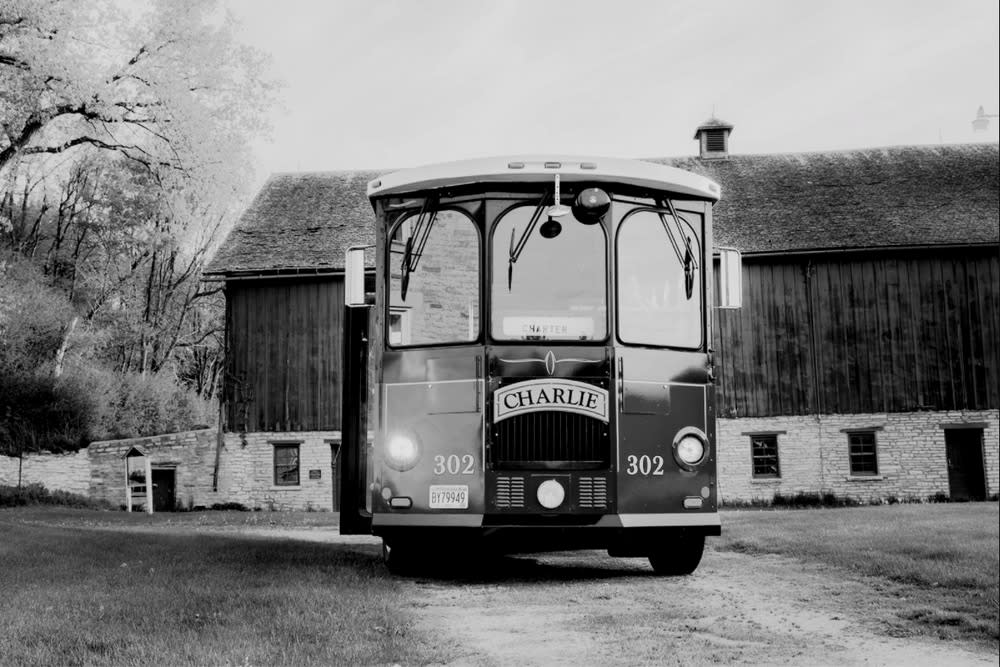 Rochester Trolley and Tour Co. Haunted Trolley Tour
4. Sample the season's finest flavors.
The tastes of fall abound in Rochester, MN. Fill a glass with seasonally-flavored craft brews, local wines, and teas and lattes found around the city. Or, hit the Rochester Downtown Farmers Market, open outdoors every Saturday through October. Browse through dozens of booths displaying a tantalizing array of produce, meats, and baked goods, and meet the local farmers, gardeners, and bakers whose items you'll be enjoying!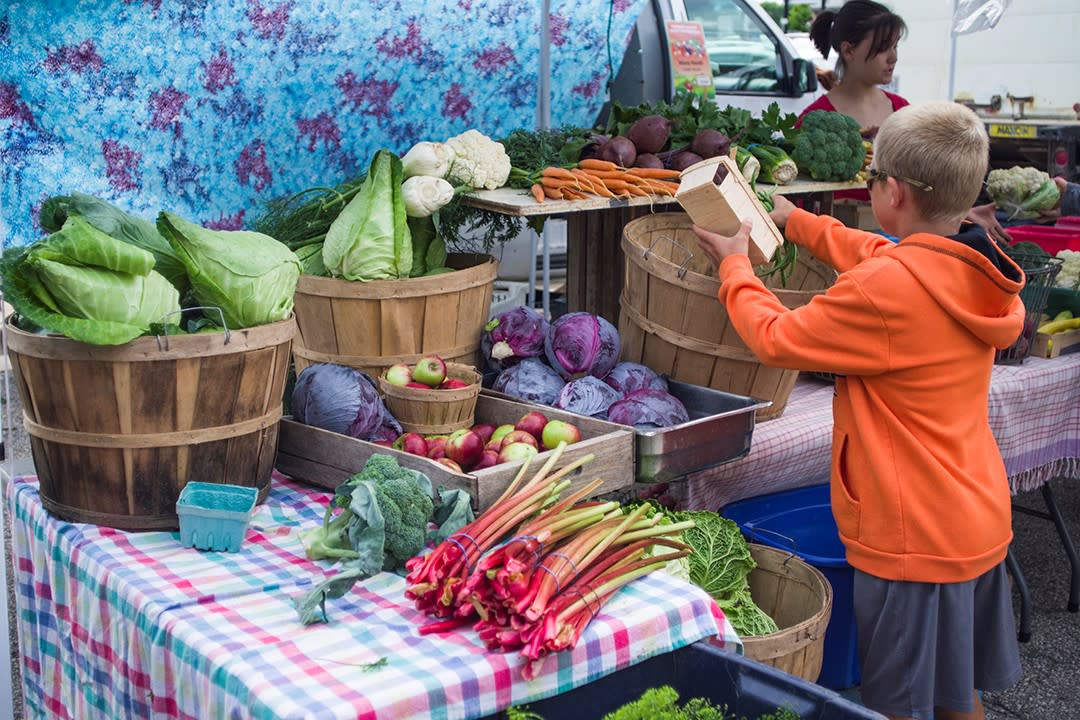 Rochester Downtown Farmers Market | choochoo-ca-chew