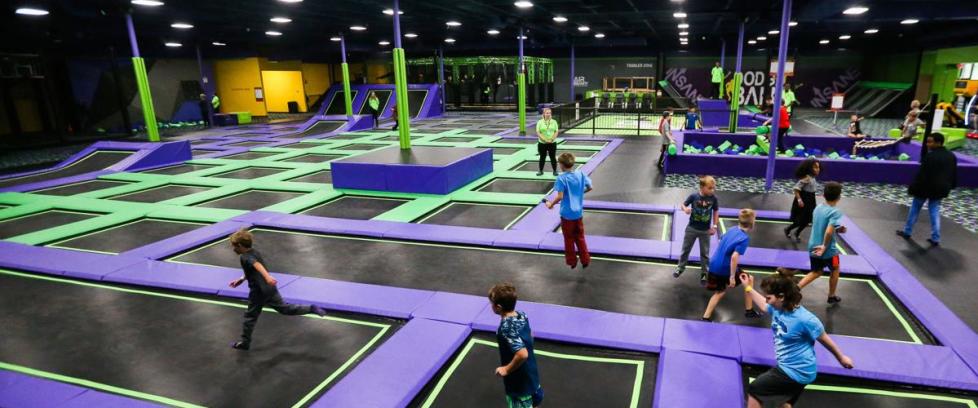 Andrew Link | Rochester Post Bulletin
Rochester, MN has many great opportunities for indoor activities that allow visitors and community members to burn off some energy when the weather gets cooler. Check out the list below of ways to help alleviate pent-up energy while making lasting memories with your family, or discover other popular things to do with kids in Rochester, MN.
The Machine Shed
Downtown: 11 2nd Street NE, Rochester, MN // (507) 202-6761
Apache Mall: 1010 Apache Mall, 1201 12th Street SW, Rochester, MN // (507) 206-6330
The Machine Shed is coined "Rochester's Only Real Arcade" for a reason! Take the kids or re-live those high school days in an arcade that's designed to bring out those nostalgic feelings. A flat fee allows you to play the classics and the all-in-one cabinets that house hundreds of games for the entire day. Because one arcade is never enough, The Machine Shed offers Rochester MN two locations. 
Bowlocity Entertainment Center
2810 North Broadway, Rochester, MN // (507) 288-2601
Bowlocity is filled with activities for all ages and includes laser tag, arcade games and of course bowling! You won't need to look far for something for the whole family. The center also includes a sports bar to fuel up after a competitive game.
Roca Climbing & Fitness
6071 Rome Circle NW, Rochester, MN // (507) 218-1500
Roca Climbing & Fitness amenities include indoor climbing, climbing instruction and training, yoga studio, fitness deck, retail shop, special group events, and a spectator area. Whether you want to take the family, kids, or escape for a few hours to burn energy, Roca Climbing is home to many great opportunities in one location.
UNRAVELED Escape Room
300 11th Avenue NW, Rochester, MN // (507) 400-0386
Do you thrive on solving puzzles? UNRAVELED offers a series of real life, interactive challenges where you and your teammates are locked in a themed room and must find clues to solve the mystery. In 60 minutes, you will need to work through the complex storyline as a team in order to get out! 

The Escape Challenge
6301 Bandel Road NW, Rochester, MN // (507) 272-3041
Be one of the very few teams that can solve the mysteries of The Escape Challenge in the 60-minute challenge. This fun, intense, and brain-busting activity is sure to burn energy and challenge all players to accomplish the mission. 
Air Insanity
1607 Hwy 14 East, Rochester MN // (507) 218-8385
Rochester's first indoor trampoline park is a state-of-the-art family fun facility that will energize and excite the kid at heart in everyone. Air Insanity attractions include open jump arena, insane airbag, warrior battle beam, fidget ladder, insane dodgeball, toddler zone, warrior obstacle course, extreme warp wall, slam dunk courts, traverse climbing wall, insanity nerf zone, vault escape laser maze, and a virtual reality zone. 
For even more ideas, check out our guide to Fabulous Free Fun in Rochester MN, 21 Ways to Spend Two Hours of Free Time in Rochester MN, and Things to Do With Kids in Rochester MN.