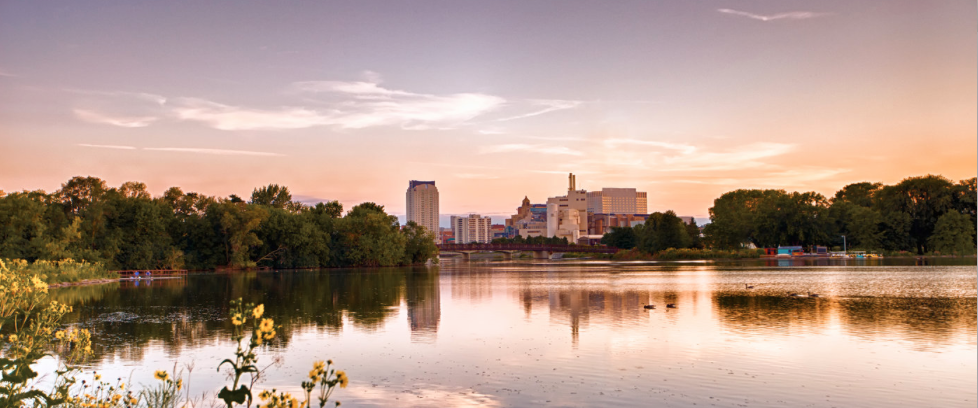 AB-PHOTOGRAPHY.US
Rochester, MN is lucky enough to have its very own urban lake! Silver Lake is a freshwater reservoir located at the South Fork of the Zumbro River. Just one mile from the Mayo Clinic campus and all downtown hotels, Silver Lake (and the surrounding Silver Lake Park) is a quick walk or bike ride away.
Get There
Silver Lake Park is quite close to downtown Rochester, MN.  A one-mile walk and you'll find yourself in the middle of forested paths, wildlife, water activities and more.  Find a map here that will help you get there by bike, car, or on your own two feet!
Play
One of the largest playground areas in Rochester is at Silver Lake! Three Links Park is completely wheelchair and handicap accessible and has an imaginative play area, preschool play area and big kid area--which even features an accurate sundial! It is not unusual to see elementary school age children, teenagers and adults playing tag together, but there are many places to sit including benches, 2-person swings and picnic tables. There are also bathrooms, drinking fountains, and a covered picnic area. In addition to this large playground, there are smaller playgrounds adjacent to covered shelters at various locations along the lakeshore.
One of the newer developments at Silver Lake is the addition of a simulated streetscape and the state's first bicycle playground. Located between the swimming pool and the skate park, the project is designed to let kids navigate a small-scale city streetscape and practice safe riding before sharing a real road with real drivers.
Want to actually get out on the water? No problem! Renting kayaks, paddleboats, bikes and canoes on site is easy and fun at Silver Lake Boat and Bike Rental.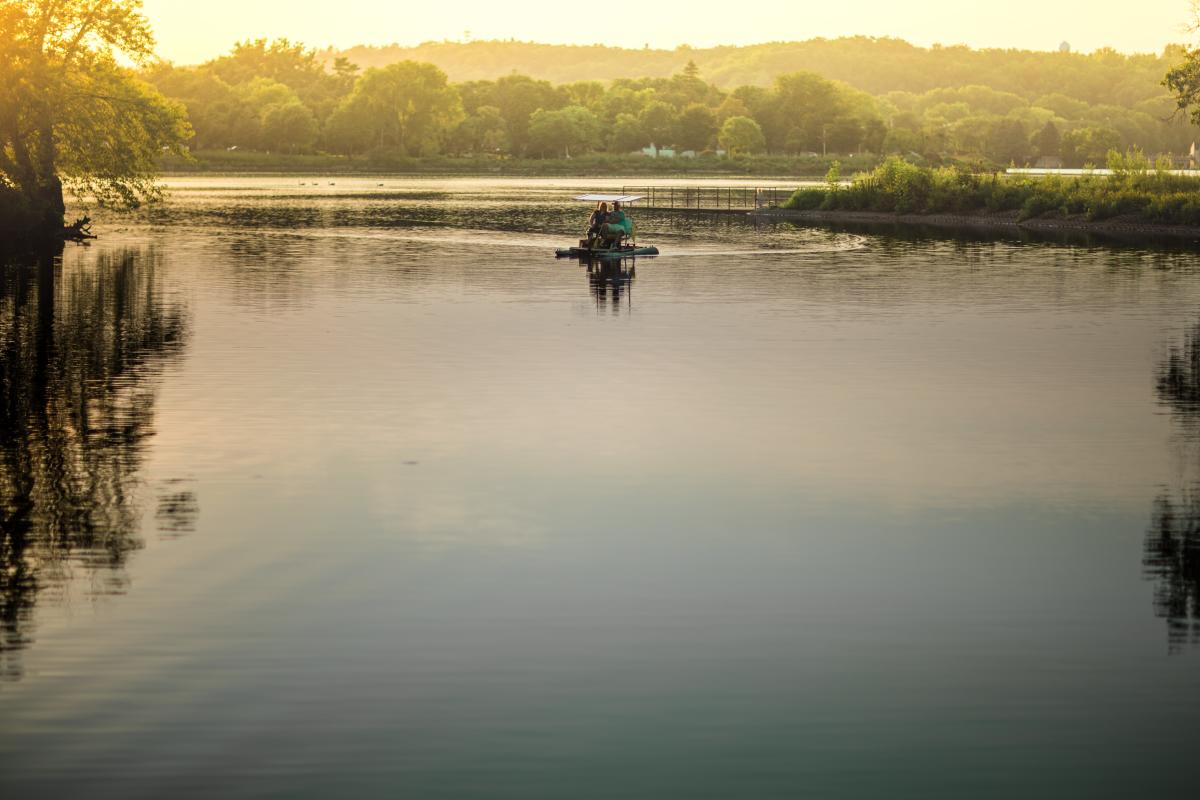 Boating on Silver Lake | AB-PHOTOGRAPHY.US
Silver Lake Pool is a seasonal outdoor pool with lifeguards and a bath house. Users may enjoy the zero-depth kiddie pool, or choose to rent out the entire pool for private events like birthday parties and family reunions.
Like to skate? Silver Lake skatepark in Rochester, Minnesota is a public skatepark that allows skateboarding, BMX, roller blading and scootering. It features a Skatewave prefabricated section and a skate plaza.
In addition to these amenities, you'll also find soccer fields, a baseball/softball field, a football field, and horseshoes for even more recreational options.
Watch
Your go-to spot for the 4th of July fireworks and all-day Independence Day celebrations, Silver Lake is a hub of star-spangled outdoor fun. There is a full day of activities for all ages including kids' games, a car show, a skate contest, food trucks, and a waterski show!
The Rochester Rowing Club (RRC) started in 1990 and has their boathouse on Silver Lake. The program has grown to over 40 members that strive to "use the sport of rowing to promote physical, mental, and social wellness in youth and adults of all backgrounds, in an environment that nurtures personal development and team excellence." You can watch their various practices daily, or get involved on a novice or even competitive level!
Not from the Midwest? Then perhaps our resident Canadian geese are a new sight!  These large wild geese are known for their signature look--a black head and neck, white cheeks, white under its chin, and a brown body. You'll find them all over near Silver Lake as they have few natural predators and are extremely adaptable in urban environments. One note, let them find their own food and don't feed the geese, as becoming dependent on human food is a bad habit and causes the geese to become aggressive and territorial.
Cheer
The Rochester Honkers are an amateur baseball team that plays in the Northwoods League, a collegiate summer baseball league. Their home games are played at Mayo Field in Rochester, Minnesota just on the other side of Silver Lake Park. They are five time NWL champions, with the most recent championship coming in 2009. The Honkers host various promotions throughout the summer, including multiple opportunities for free admission and swag!
Gather
So often throughout the year, but especially in the warmer months, we like to gather with friends and family for a reunion or party. Silver Lake is home to 3 of the 15 shelters available in Rochester, and each provides a varied level of service and accommodation for up to 100 users depending on your needs--including electrical service, restrooms, parking, playgrounds, other park facilities, and a covered picnic area with picnic tables. Rental information and details are available here.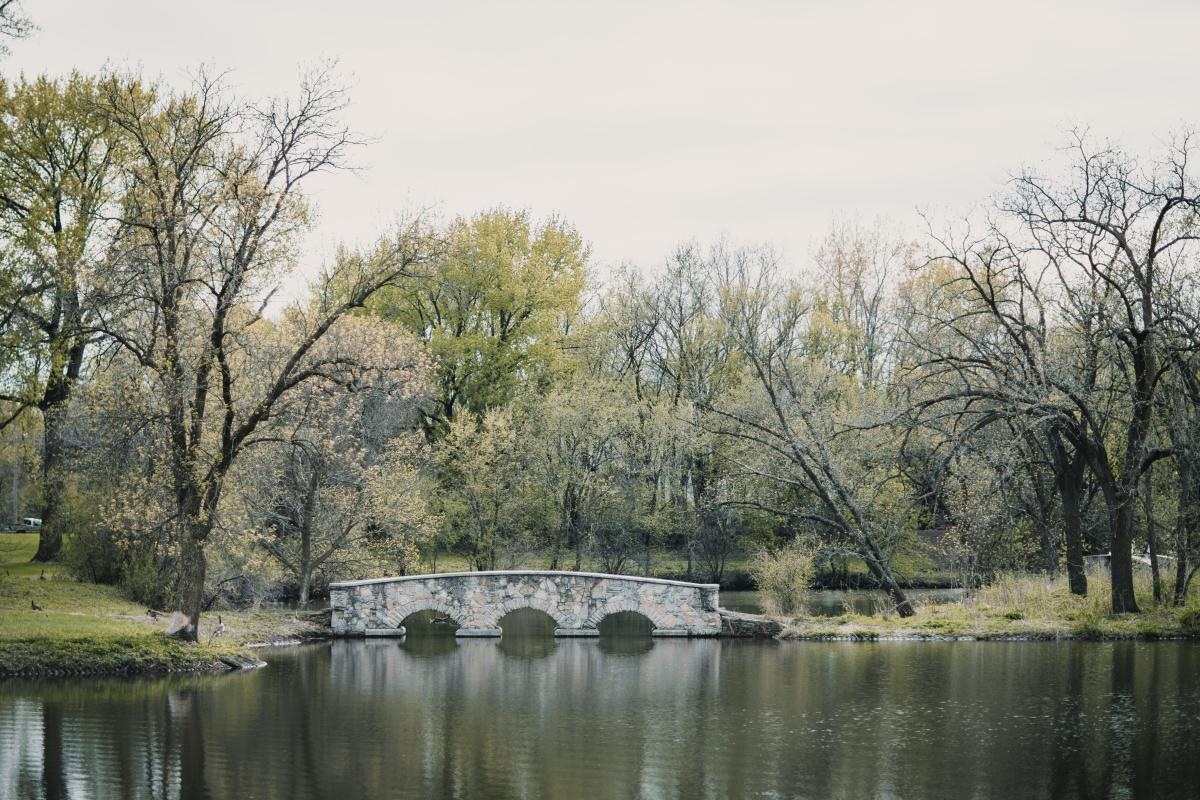 Silver Lake Park | AB-PHOTOGRAPHY.US
Explore
Rochester, MN is home to an interconnected trail system with over 85 miles of paved trails, and Silver Lake is centrally located amongst several routes. Whether you are looking for a short loop or are starting out on a longer adventure, Silver Lake is a hub of activity for all ages and even offers bike rental at Silver Lake Boat and Bike Rental. The 1.8 mile loop around the lake is great for families and offers several places to stop and play, or just use a restroom. Check out the trail maps to see how to make Silver Lake your starting point for a longer adventure!
The unique vegetation on the shores of the lake were installed to reduce the amount of pollution reaching Silver Lake. The plants were introduced to take up some of the excess nutrients, anchor the soil to prevent erosion and loss of sediment, and block the movement of litter. The landscape buffer of carefully selected prairie grasses, flowers, upland and wetland plants are native to our region. You can read more about them on the interpretive signage along the paths.
Believe it or not you can actually fish this close to downtown Rochester! Most of the Silver Lake shoreline is within a publicly owned park and offers easily accessible fishing in an urban environment. Bluegill, black crappie, and white sucker are the most common species.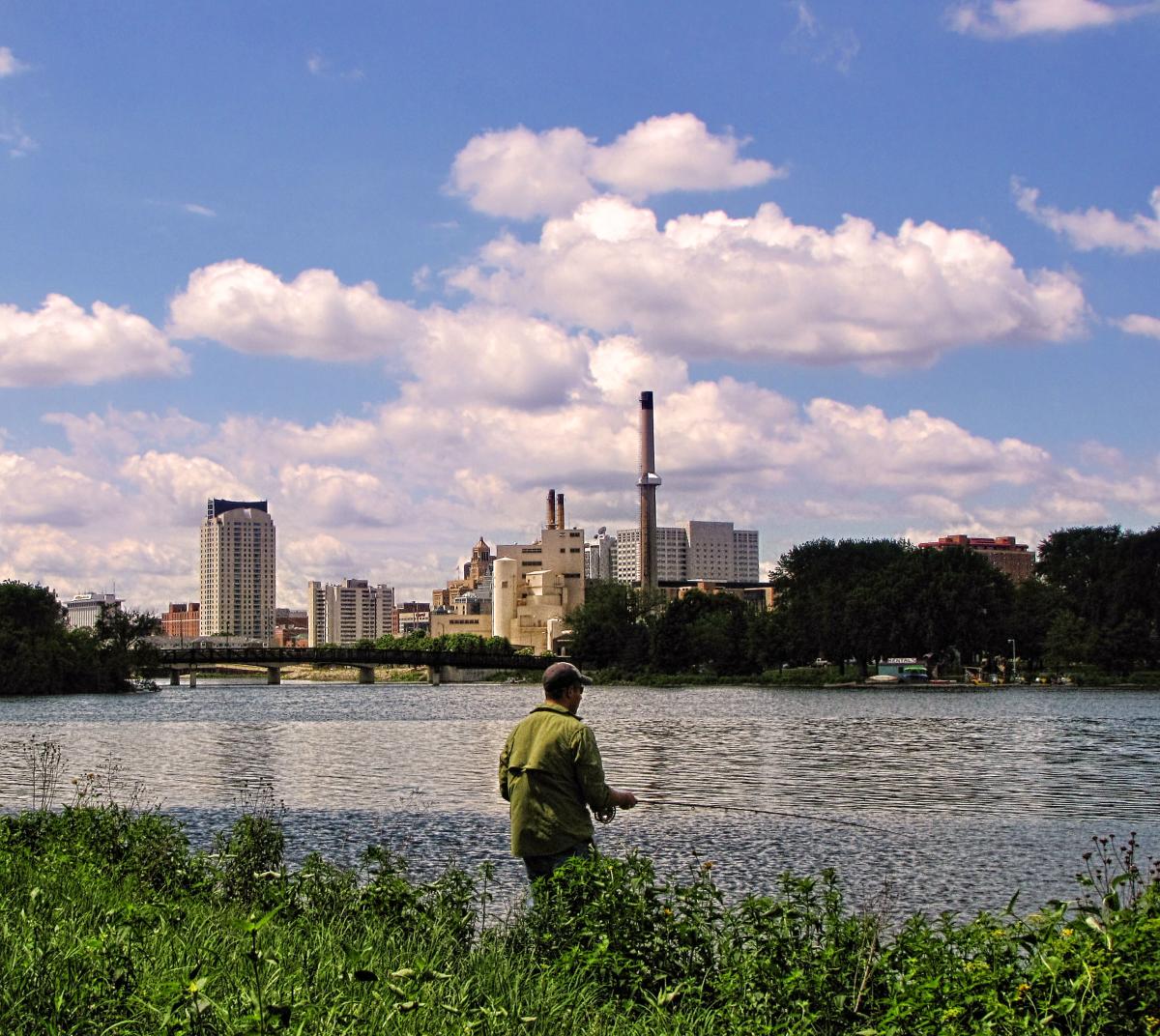 Fly fishing at Silver Lake | Chad Johnson
Silver Lake Park is just one of Rochester' MN's many outstanding parks. Discover five of Rochester, MN's most beloved parks, and information about dozens of other parks and green spaces in the community.