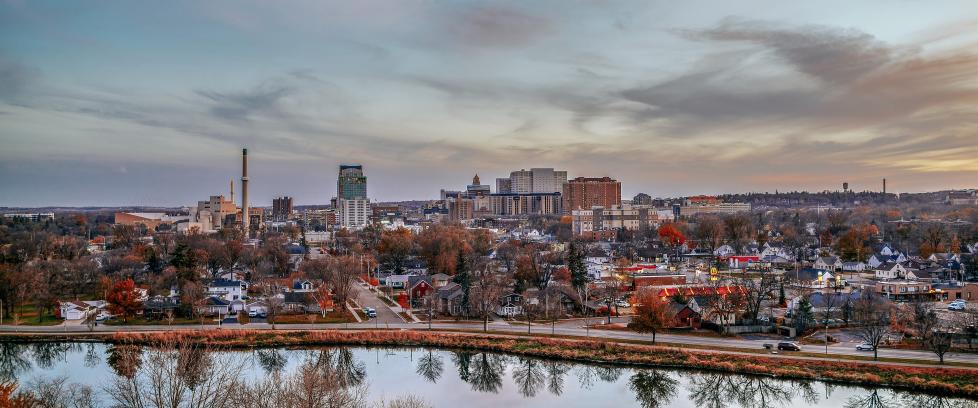 Ab-PHOTOGRAPHY.US
Thanksgiving weekend is sure to be filled with family, food, and fun in Rochester, MN. Here are five ways to make the most of every minute of your holiday weekend. (For dining options, check out restaurants open on Thanksgiving.)
1. Burn off those calories.
Get moving on Thanksgiving morning at the Rochester Family Gobble Wobble Race, with proceeds benefiting the Salvation Army of Rochester, or lace up your running shoes and join the Rochester Turkey Trot 5K. 
On Friday, join the Turkey Hike at Whitewater State Park, where you'll learn the fascinating history of the wild turkey in the Whitewater Valley and look for clues and signs of wild turkeys in the park. For kids, Roca Climbing's Black Friday Kids Camp is a fun and healthy activity. Check out Top Ways to Burn Energy Indoors in Rochester, MN for additional ideas on how to stay active Thanksgiving weekend.
2. Join a beloved Rochester holiday tradition. 
Ring in the holiday season at the Festival of Trees – A Celebration of Giving, one of Rochester, MN's most cherished holiday traditions On Friday through Sunday, stroll through an auditorium featuring dozens of ornately-themed and decorated Christmas trees. Enjoy entertainment, shopping, activities, and a tasty treat.  There's no better way to get into the holiday spirit!
Another cherished can't-miss event on the Friday evening after Thanksgiving is "Here Comes Santa Claus" in downtown Rochester, with featured appearances by Santa Claus, Mrs. Claus, local celebrities, and live reindeer. Stick around for the Peace Plaza tree lighting ceremony.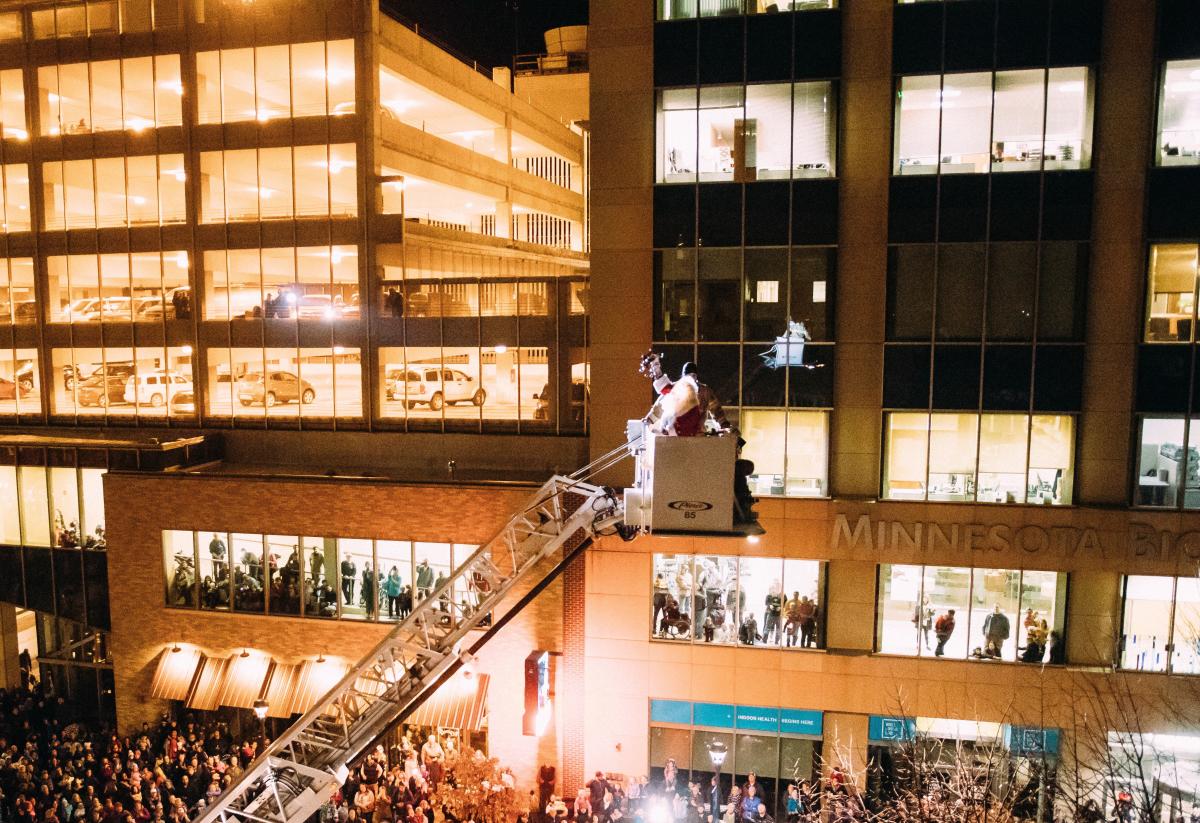 Santa is rescued every year at the Here Comes Santa Claus event | Rochester Downtown Alliance
3. Tour the decked-out halls at Mayowood Mansion.
Thanksgiving weekend is a perfect time to visit the historic Mayowood Mansion for one of their popular Christmas Tours, presented by the History Center of Olmsted County. Three generations of the Mayo family lived in this 48-room mansion that is more than 100 years old. Take a walk back in time and celebrate Christmases past at Mayowood Mansion.
4. Shop and dine in Rochester, MN.
Rochester, MN is a regional shopping hub, and a convenient place to do your Thanksgiving weekend shopping. Check out our list of Thanksgiving weekend and holiday season shopping events, and support local businesses (and find great deals) at Small Business Saturday.
While you're out shopping with your family and friends, be sure to check out these group-friendly restaurants that will be able to accommodate larger parties.
5. Cheer your heart out. 
The puck drops at 7:00 p.m. on Friday and Saturday nights for ice hockey featuring the Rochester Grizzlies versus the Peoria Mustangs. The Grizzlies, a junior ice hockey team, play their home games at the 2,600-seat Rochester Recreation Center, with lots of exciting action and fun between-period activities for families. Enjoy a few hours of excitement at the rink this Thanksgiving weekend.
For more ideas on things to do during Thanksgiving weekend, view our Events Calendar.