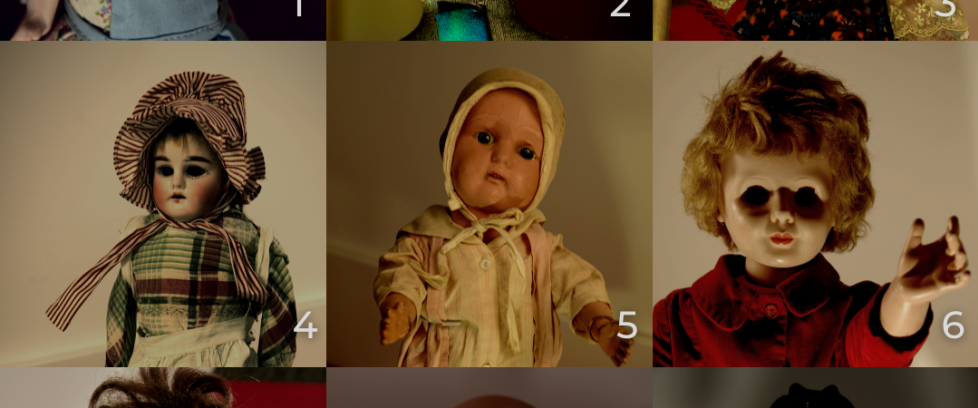 History Center of Olmsted County
It's time to celebrate all things spooky. Whether you're up for big scares and haunted adventures, or just want to show off your best costume and indulge in some Halloween candy, there are Halloween events happening all month long for everyone in Rochester, Minnesota.
History Center of Olmsted County
September 30-October 29, 2022 | Tuesdays-Saturdays, 9am-5pm
The History Center of Olmsted County's annual Creepy Doll Contest returns with 9 new unique contestants on display all month long at the History Center. Explore the history of film and Olmsted County's theaters as Creepy Doll: Cult Classics plays on the movies of old to bring the thrill and chills to life. Vote for your favorite doll in-person or on the history center's social media. The winner will be crowned at the Creepy Doll Cocktail Party at the Rochester Art Center.
Hauntings with Hawk - Rochester Trolley Tour
Departs from Centerstone Plaza Hotel
October 1, 6, 7, 8, 13, 14, 15, 20, 21, 22, 27, 28, 29, 30, 31 and November 3, 4, 5, 2022 | 6:30-9:30pm
Join Dr. Hawk Horvath aboard the trolley for an evening ride through Rochester's darker sides. The Hauntings with Hawk tour offers guests an evening adventure exploring the city's strange and macabre past -- with tales of grave-robbing, unsolved murder, mystery and mayhem as you travel past or visit many of the city's most haunted, most tragic, and sacred sites. As a bonus, our Ghost Host Dr. Hawk Horvath, Rochester's lead paranormal investigator, will demonstrate ghost-hunting equipment and techniques.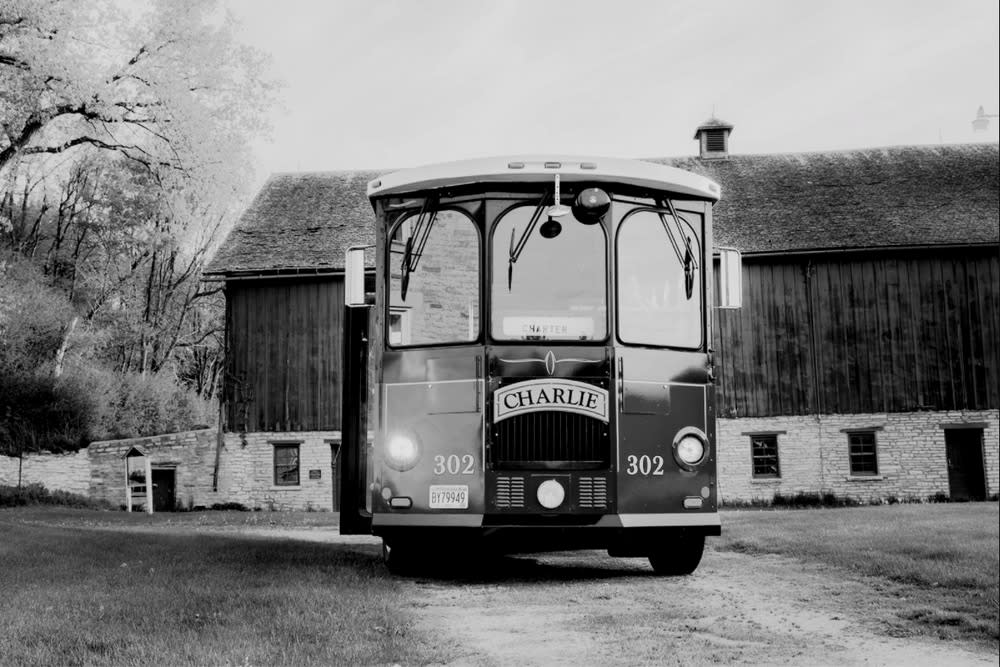 Haunted History with OZ – Rochester Trolley Tour
Departs from Centerstone Plaza Hotel
October 1, 8, 15, 22, 29, 2022 | 7-10pm
In his long black duster, Oz the Grave Man, escorts you through the shadows of haunted Rochester in a vintage trolley. Among the places you will visit and learn about are Rochester's most haunted cemetery; the most haunted hotel in Minnesota; the final resting places of some of Rochester's famous (and infamous) denizens; and a historic haunted house where the Grave Man will give a live demonstration of some common ghost-hunting equipment. Paranormal activity is not guaranteed but can't be ruled out!
FRIGHT AT THE FARM: THE ABANDONED CIRCUS & HAUNTED CANNABIS MAZE
Willow's Keep Farm
October 7, 8, 14, 15, 21, 22, 28, 29, 2022 | 7-11pm
Fright at the Farm is a walk-through haunted maze with live actors. Up for a spookier challenge? The lights will be turned off in the mazes each night from 10-11pm. Online ticket purchases are recommended.
October Themed Social Dance
Martial Arts Fitness Center
Saturday, October 15, 2022 | 7-10pm
Costumes are strongly encouraged at this dance event open to couples and singles of all ages. The event begins with a free dance lesson at 7:30pm followed by general dancing from 8:30-10:00pm.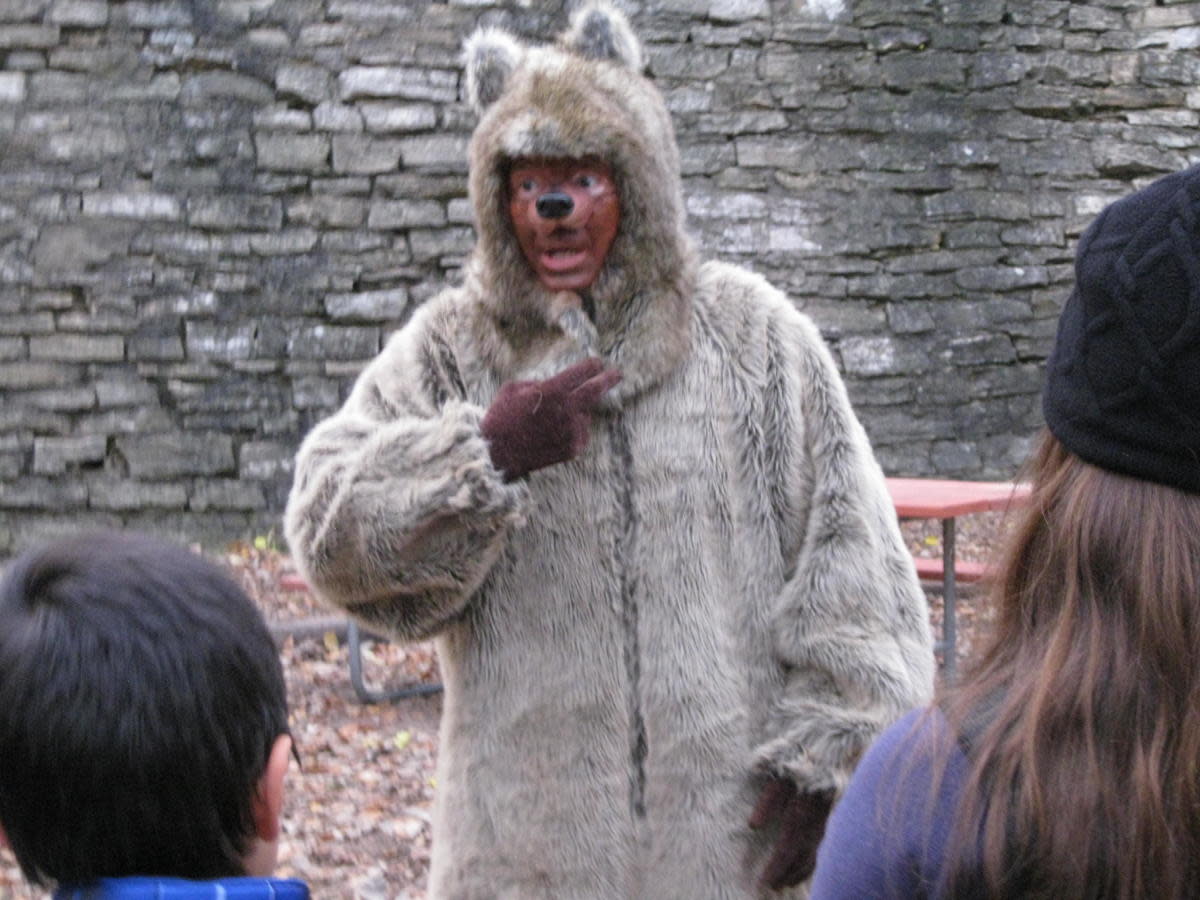 Quarry Hill Creatures of the Night
Quarry Hill Nature Center
Saturday, October 22, 2022 | 4:30-8:00pm
A family-friendly evening by the campfire at Quarry Hill Nature Center will feature costumed creatures, including a skunk, racoon, owl and spider, to tell about their night life. Attendees can also go on a self-guided walk with hidden objects in the forest. The program lasts one hour; time slots are available every half hour starting at 4:30pm.
Art Heads Emporium
Thursday, October 27, 2022 | 6-9pm
Costumes are encouraged at this market featuring local artists' creations. Art Heads Emporium also has a variety of spooky art workshops, including the Spell On You paint class on October 6 and Skull Bouquet Paint Class on October 14.
Family Open Studio: Halloween Weekend Edition!
Rochester Art Center
Friday, Saturday, and Sunday, October 28-30, 2022 | 11am-2pm
Join the Rochester Art Center for a family-friendly spooktacular Open Studio on the weekend leading up to Halloween. There will be open opportunities for drawing, painting and very special Halloween-themed crafts for the whole family. This event is included with same-day admission to the art center.
Rochester Civic Theatre
Friday, October 28-Monday, October 31, 2022 from 6-9pm (reservations available every half hour)
Join the Rochester Civic Theatre as it turns one of the theatres into a haunted attraction designed to entertain and frighten. After the theatre's recent production of Willy Wonka, this year's haunted theatre's theme is Willy Wonka's Magical Factory! Ticket purchase is required.
Leashes & Leads
Friday, October 28, 2022 | 6pm
Leashes & Leads is hosting a special Halloween "pawty" for dogs and their owners. Dogs can go trick-or-treating or enter a costume contest for the chance to win a one-year boarding membership.
Sparktacular
SPARK! Children's Museum
Friday, October 28, 2022 | 5:30-7:30pm
SPARK! Is throwing a safe and "fa-boo-lous" family-friendly Halloween party. Enjoy fun games, hidden sensory stations filled with ghastly items like smooth, cold zombie eyes or slippery, soft goblin brains, and a slime-making station. The party ends with a costume parade throughout Apache Mall. Advance ticket purchase is required.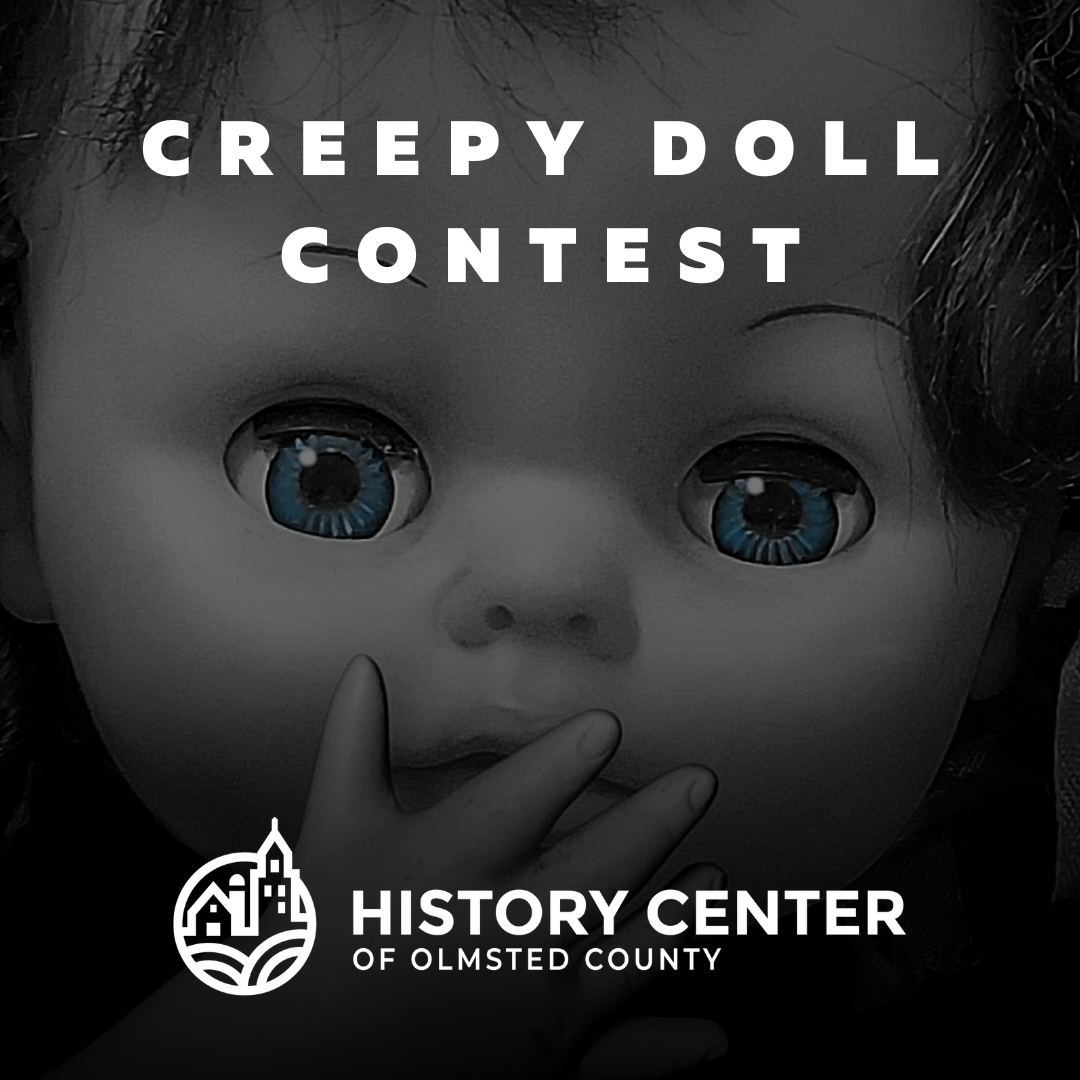 Creepy Doll Cocktail Party
Rochester Art Center
Saturday, October 29, 2022 | 6-9pm
After being on display throughout October at the History Center of Olmsted County, one of nine creepy dolls will be crowned the "Creepiest of them All" at this annual cocktail party. In addition to the creepy dolls, enjoy specialty cocktails, a delicious wing and dessert bar, live artist painting, and musical guest LaidEeP.
Goats & Goblins Halloween Party at the Farm
Red Barn Learning Farm
Saturday October 29, 2022 from 9am-4pm and Sunday, October 30, 2022 from 11am-5pm
Be sure to wear your costume to Red Barn Learning Farm's Goats & Goblins party, where there will be free treats for the kids—and free treats for the kids to feed to the farm animals. The farm will also have great deals on pumpkins, gourds, and squash.
Looking for more things to do in Rochester? Visit our Events Calendar for all kinds of activities or find more ideas for the top things to do this fall here.