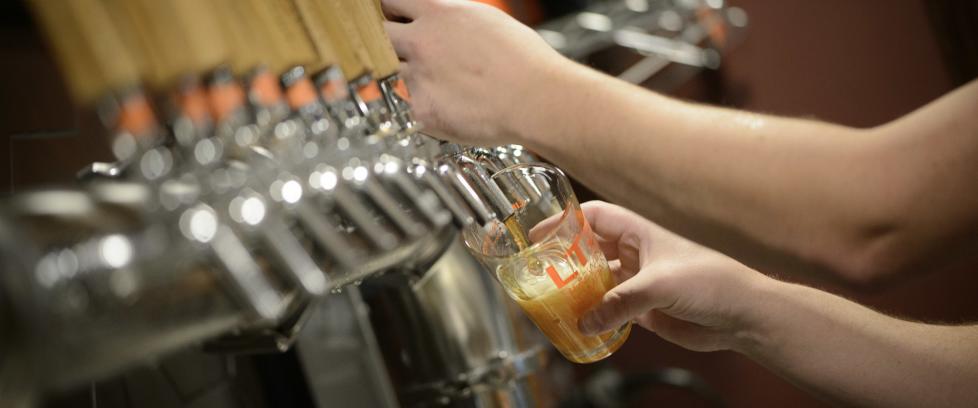 Experience Rochester
It's Oktoberfest season, and Rochester is ready to embrace the rich traditions of this iconic German celebration. Here is your guide to Oktoberfest celebrations in the Rochester area, from the special beer releases and mouthwatering pretzels to the joyful music and camaraderie. So, grab your lederhosen or dirndl, and celebrate Oktoberfest all season long!
September 23, 2023 from 12:00 p.m. – 10:00 p.m.
Little Thistle's annual Oktoberfest celebration includes food, beer, music, games, and more! Don't miss the stein holding competition, best dressed awards, and a yodeling competition. Their Oktoberfest style lager, Grabürschnitzel, is a crisp beer with a deep amber color with notes of caramel and toffee.
September 23, 2023 from 12:00 p.m. – 4:00 p.m. (BARKtoberfest) and 4:00 p.m. – 8:00 p.m. (Oktoberfest)
With two different celebrations in one day, there are plenty of opportunities for Oktoberfest fun at LTS Brewing. Bring your dog to BARKtoberfest for free treats and puppy pints for sale, watch a Courteous K9 demo, and learn more about adoptable dogs from Paws and Claws Humane Society and Camp Companion. Later in the afternoon, the Oktoberfest celebration features new swag including Oktoberfest tees, ceramic beer steins, pretzel toss game, LTS pizzas and soft pretzels, and of course, the Oktoberfest beer release.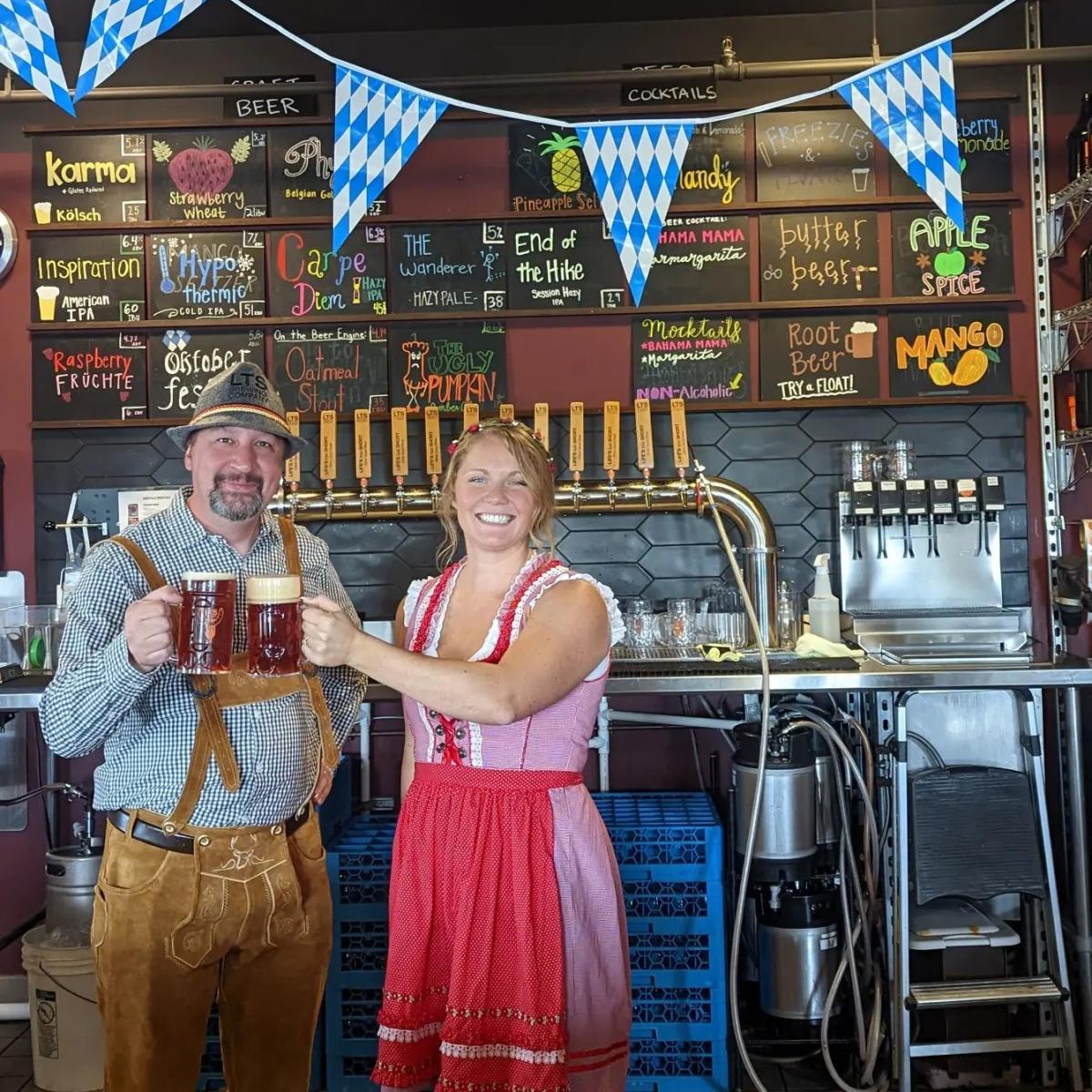 LTS Brewing
Oktoberfest Beer Release
September 29-October 1, 2023, 12:00 p.m. -12:00 a.m. on Friday and Saturday; 12:00 p.m. – 8:00 p.m. Sunday
Kinney Creek Brewery will be releasing its special Oktoberfest brew, Rochtoberfest, on September 29 and showcasing it all weekend long.
September 29 & 30, 2023 from 7:00 p.m. to 11:45 p.m.
Thesis Beer Project and Treedome's third annual Punktoberfest promises two nights of live music. Each night features four different punk bands!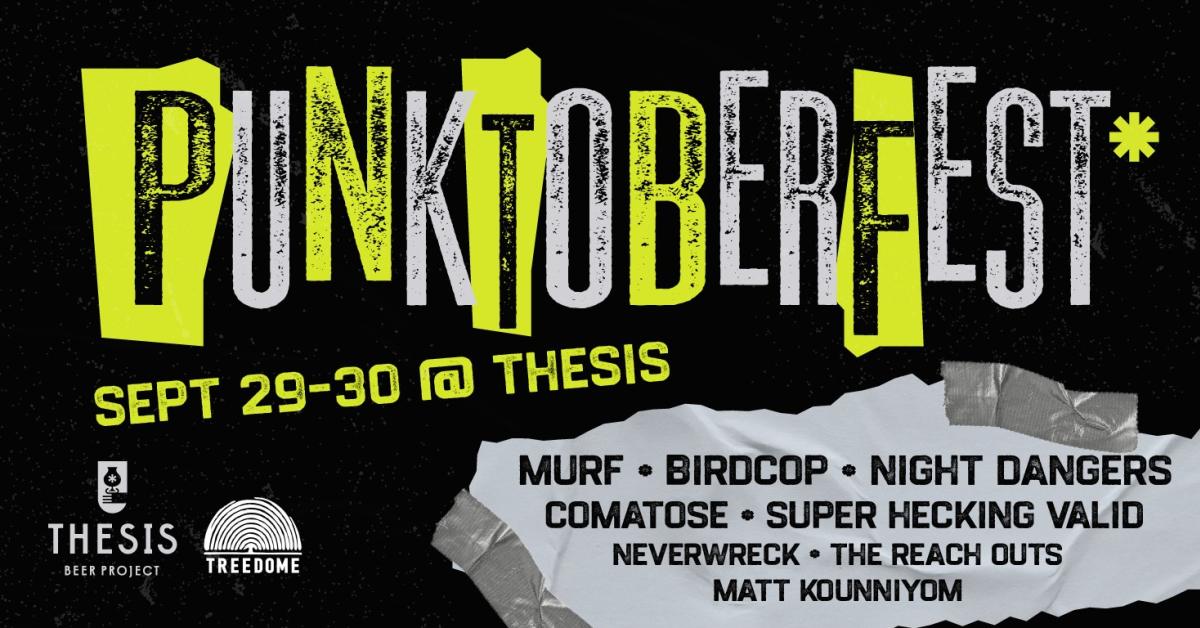 September 30, 2023 from 1:00 p.m. – 5:00 p.m.
There is plenty to do at Forager Brewery's celebration: Participate in a German Spelling Bee, Keg Rolling Competition, Pretzel Eating Contest, German Trivia, and a Costume Contest. Enjoy live Music and of course some tasty brews and German fare!
September 30, 2023 from 1:30 p.m. – 3:30 p.m.
Join the Kasson Chamber of Commerce for its 2nd Annual Oktoberfest! This event features many family friendly activities, including Wiener Dog Races and Sauerkraut Eating Contest, as well as some traditional German music at the Kasson American Legion.
September 30, 2023 from 6:00 p.m. – 8:00 p.m.
This Oktoberfest celebration is a fundraiser for scholarships for graduating seniors, and includes dinner and a fall beverage tasting event with music, games, and raffles.
October 7, 2023 at 12:00 p.m.
The Haley Center's Oktoberfest celebration is a fundraiser for organizations supporting suicide prevention. Don't miss Purple Goat's food station, Chip Shots' beer tent, yard games, bounce houses, live bands, raffle drawings, and entertainment for the whole family.
Oktoberfest at Brothers Bar and Grill
October 21, 2023 at 6:00 p.m.
Brothers Bar and Grill's Oktoberfest features live music from Rochester's own Music Meisters, as well as German beer on tap, bratwurst and pretzels!