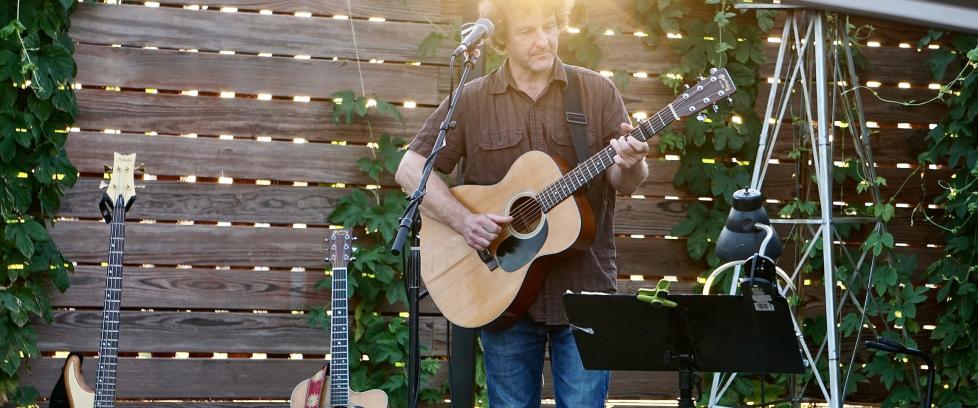 Forager Brewery
The Rochester, Minnesota music scene is very active with local, regional, and national groups playing a variety of music at different venues throughout the year.  From indie acts to solo artists, gig bands, and more, you're sure to find something to suit your taste. The venues below regularly feature live music. View our Community Calendar for live entertainment and musical events.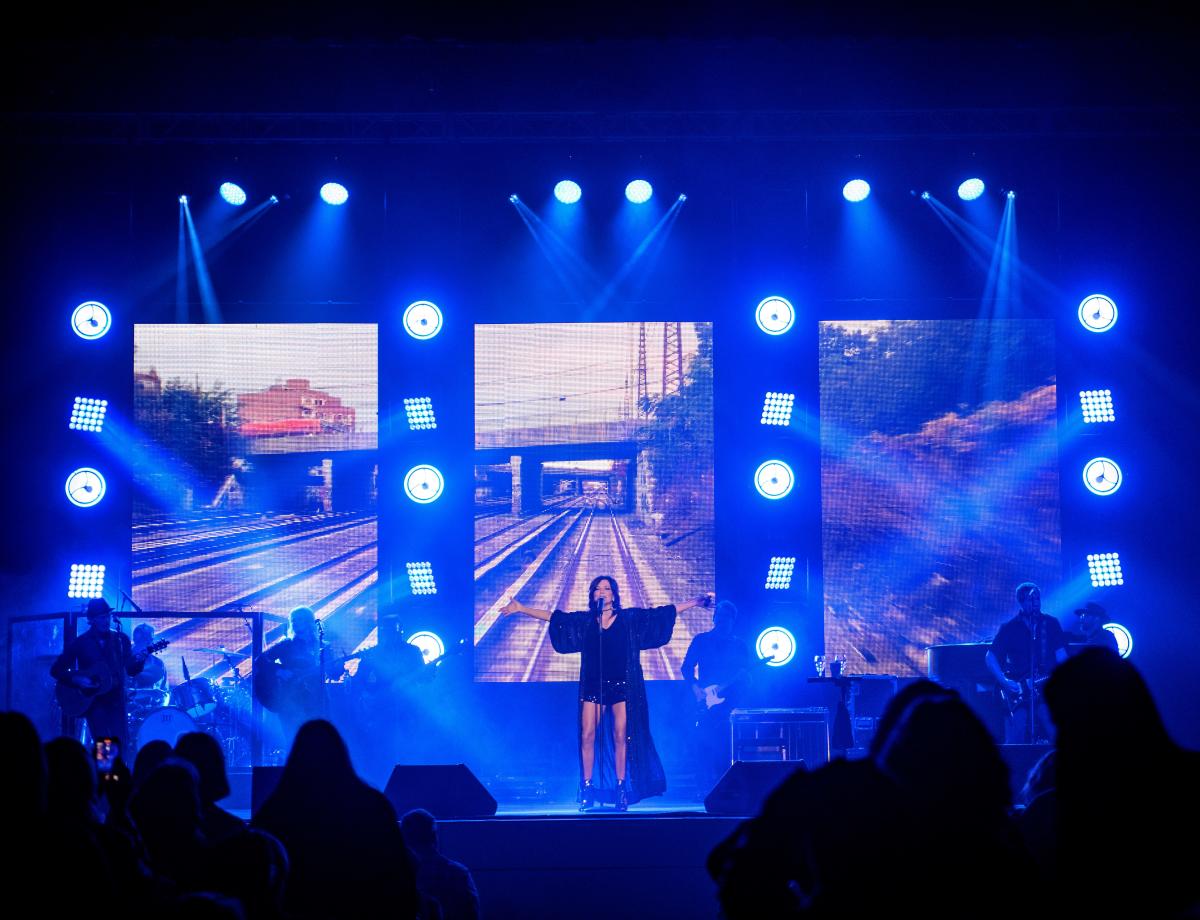 Martina McBride performing at Mayo Civic Center
Mayo Civic Center is Southern Minnesota's premier destination entertainment of all kinds. Check out the events calendar for upcoming musical concerts, theatre acts, comedians and more.
Social Media: Facebook, Twitter, and Instagram
Thesis Beer Project is a small batch brewery and tap room with a dedicated live music stage located in Rochester's Uptown District.  Thesis regularly hosts special music festivals and events in addition to its regular live music line-up.  Another exciting live music feature is their monthly music residencies.  Each month, a new music group plays a weekly show at Thesis.  Make sure to follow along on their social channels for the latest information.
Social Media: Facebook and Instagram
Taco Jed is for taco lovers who like their tacos fast and fresh in a casual and upbeat atmosphere. Voted Rochester's Best Tacos in 2020, tacos aren't the only thing Taco Jed is known for.  They regularly feature live music in Jed's Shed, Taco Jed's full-service bar.  In the summer, you'll even find regular live music acts on the patio with the window open to Jed's Shed.  
Social Media: Facebook and Instagram
Loy Show Barn is a 100-year-old renovated barn owned and operated by Heath Loy and Becky Schlegel in Oronoco, MN. Being musicians themselves, they had a strong sense of how they wanted the music to be presented in the barn with features such as hay bales and church pews for seating.  Loy Show Barn regularly features bluegrass, folk, and country regional and national acts. This idyllic setting is the perfect place to catch some live music.
Social Media: Facebook
Kinney Creek Brewery opened in 2012, 90 years after the last brewery in Rochester closed its doors. Being the first in a new wave of breweries to open in Rochester, MN after nearly a century, Kinney Creek truly paved the way for others to join the growing Rochester craft brewing scene.  Today, Kinney Creek's tap room features 17 tap lines of beer and 25 hard seltzer lines.  Kinney Creek features live music on Saturday nights from a variety of local acts. 
Social Media: Facebook and Instagram

Bleu Duck Kitchen | Photo courtesy Bleu Duck
Bleu Duck Kitchen is a full-service restaurant and cocktail bar. They also operate a popular food truck called the Bleu Duck Truck. Bleu Duck features an exhibition kitchen, ensuring the food is the center of attention.  Serving up fresh, creative cuisine in a welcoming atmosphere makes the fine dining experience also a "fun dining" experience as they like to say.  Bleu Duck Kitchen offers a brunch on Saturday mornings that features live music from local musicians. 
Social Media: Facebook and Instagram
The Workshop Food Hall & Bar is a significant part of Rochester's history.  The building dates back to the 1930s when it served as the workshop for the canning factory that was located across the street.  Rochester, MN visitors and residents will recognize the iconic ear of corn water tower across the street that was a part of the workshop operations.  The Workshop Food Hall & Bar was carefully renovated and restored and now features four full operational kitchens with distinct restaurants and menus as well as a full-service bar serving the entire establishment. Workshop Food Hall & Bar regularly hosts live music.  They keep their calendar regularly updated with dates and times.  Currently, live music is featured on Tuesdays from 5 - 7 PM.  There is also a live DJ on Saturday nights from 10 PM - 1 AM.
Social Media: Facebook and Instagram
Live music at Forager Brewery | photo courtesy Forager Brewery
Forager Brewery & Cafe opened in August of 2015 and serves up small batch craft beer, wood-fired pizzas, and other locally inspired dishes. It is a nationally recognized brewery, winning multiple state and national awards and titles. Beer is made on-site from a combination of locally foraged ingredients, regionally native grains, and wild hop varieties. Forager Brewery also has one of the most active music scenes in Rochester.  Their outdoor patio and indoor dining room both feature a stage for live music performances.  Musical acts perform at Forager Brewery five days a week (Tuesday - Saturday) from 7 PM - 10 PM.  Additionally, Jazz Jam occurs monthly on the last Sunday of the month from 6:30 - 9:30 PM.  Find the musical line-up on their events calendar.
Social Media: Facebook and Instagram
SMOAK BBQ is a modern Texas-style BBQ featuring fresh meats smoked in white oak. SMOAK smokes all the meat overnight, nearly every single day.  You'll find other flavorful and memorable southern-inspired items on the menu as well.  Pulled pork, brisket, broasted chicken, smoked salmon, and sausages are SMOAK specialties.  SMOAK hosts a DJ every Friday night from 10 PM - 1 AM so you can get your live music fix while enjoying southern dining. 
Social Media: Facebook and Instagram
North Star Bar features lives music every Friday and Saturday night and there is never a cover charge.  They feature diverse regional acts with various genres including rock, punk, metal, and alternative.  They also have dart boards, pool tables, and a dance floor. North Star Bar has been a fixture on North Broadway since the mid-1960s.
Social Media: Facebook
The Redwood Room is located in the lower level of the historic 300 1st Avenue building on the edge of downtown Rochester, MN.  Featuring American cuisine with global influences, you'll find pasta, gourmet pasta, and creative twists on classic cocktails.  The Redwood Room has regularly been voted as Rochester's "Most Romantic Ambiance" due to the cozy setting with exposed brick and candlelit tables. Live music is featured at The Redwood Room Thursday, Friday, and Saturday nights from 6 PM on.
Social Media: Facebook and Instagram
Other venues providing occasional live music:
Kathy's Pub, Blue Moon Ballroom, Whistle Binkies on the Lake,
 Whistle Binkies Olde World Pub, Little Thistle Brewing Co., and Canadian Honker.
Check out more live entertainment in Rochester, MN on our events calendar.