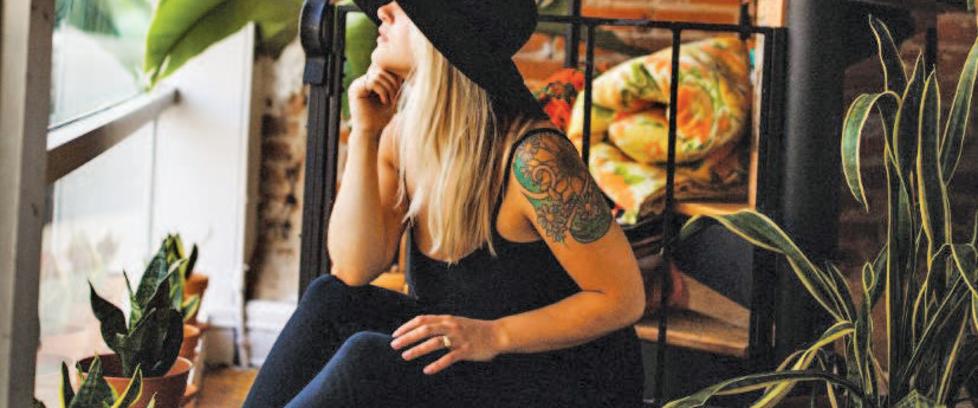 from the pages of Experience Rochester's visitor guide
Read more about arts and culture in Rochester, MN.
Without Leah Joy Bee, there's no telling what Rochester's art scene would be like. She's at the center of it all—as a co-owner of Art Heads Emporium (formerly Canvas & Chardonnay), the force behind Rochester Art Heads and as an artist and muralist herself. Bee is flourishing in 2021 with a commitment to living intentionally, and is more grateful than ever for her Rochester community, and above all, the healing power of art.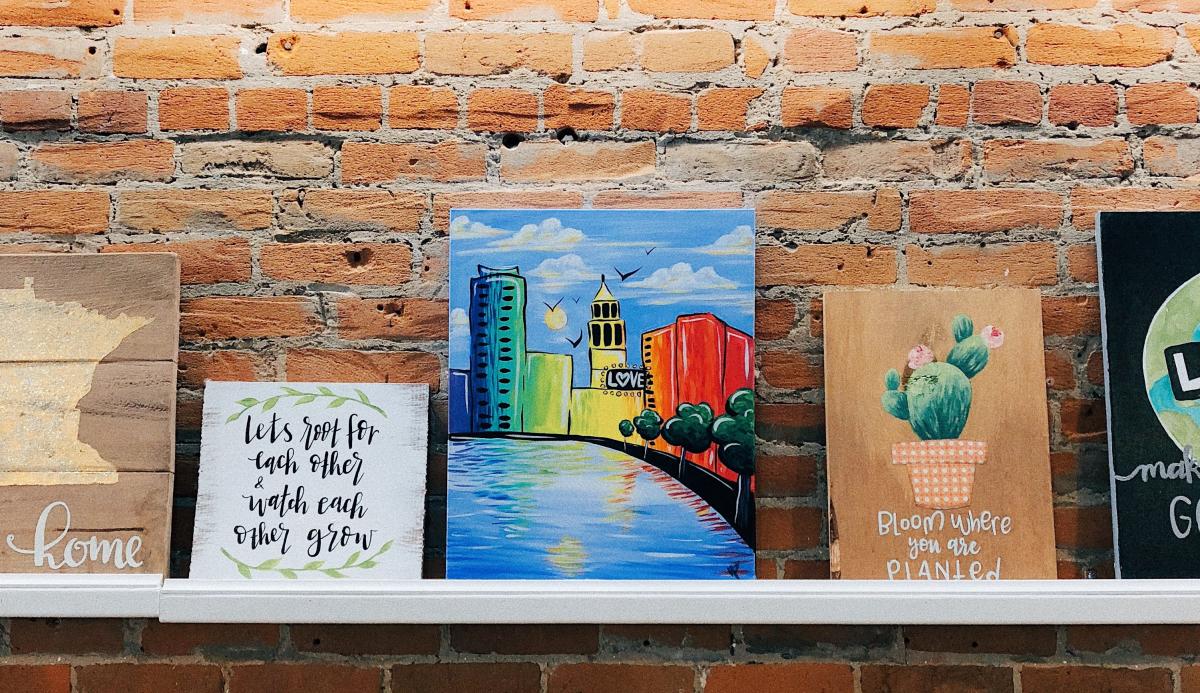 Canvas and Chardonnay | AB-PHOTOGRAPHY.US
Since Bee and her mother took over what's now Art Heads Emporium in 2018, they've turned it into a safe, community-forward studio space for all ages. "Our mission is to get people creating. It's essential to keeping a happy brain," Bee says. Art Heads Emporium is more than a store—it offers classes on everything from painting to fiber arts to woven tapestries. A Rochester native from elementary school onward, Bee's love for art was kindled in high school, where a teacher bestowed upon her the name "art head." It stuck.
Some words she uses to describe her own art include playful, imaginative, whimsical. Bee's entire philosophy is bringing anyone and everyone closer to being an "art head" themselves.
She says one of the most special parts of being situated in historic downtown Rochester is getting to meet people from around the world—many of them paying a visit to Mayo Clinic. "We have some people who come in who are in their '80s and they're trying painting for the first time. It's so inspiring!" Bee says. "I want people to feel inspired—that's what art is all about."
Find a complete guide to Minnesota's Rochester in our free Visitor Guide.
Read more about arts and culture in Rochester, MN.