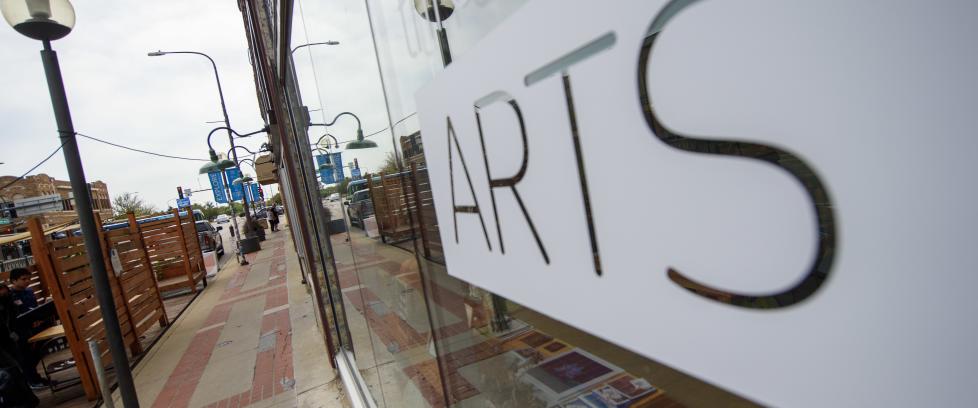 Experience Rochester
from the pages of Experience Rochester's visitor guide
A few of the storied arts and culture cornerstones—Mayo Civic Center, Rochester Civic Theatre Co. and Rochester Art Center—are nestled in one roof. Mayo Civic Center brings the largest events and conventions to the city and is home to local mainstays including the Rochester Dance Co. and the 100-year-old Rochester Symphony Co. The Rochester Civic Theatre Co. has four stages, and between it and the Rochester Art Center's rotating exhibits, local artists are constantly fea­tured and inspired.
For locally focused art, the SEMVA Gallery has two locations and features exhibits and classes for art across all media. The Rochester Repertory Theatre is one of many theatre companies in the area, and the Charles E. Gagnon Museum and Sculpture Garden provides an immersive experience at the late artist's home and studio. For the next generation, Spark, the Minnesota Children's Museum of Rochester, ignites curiosity with interactive exhibits, plus learning and crafts events.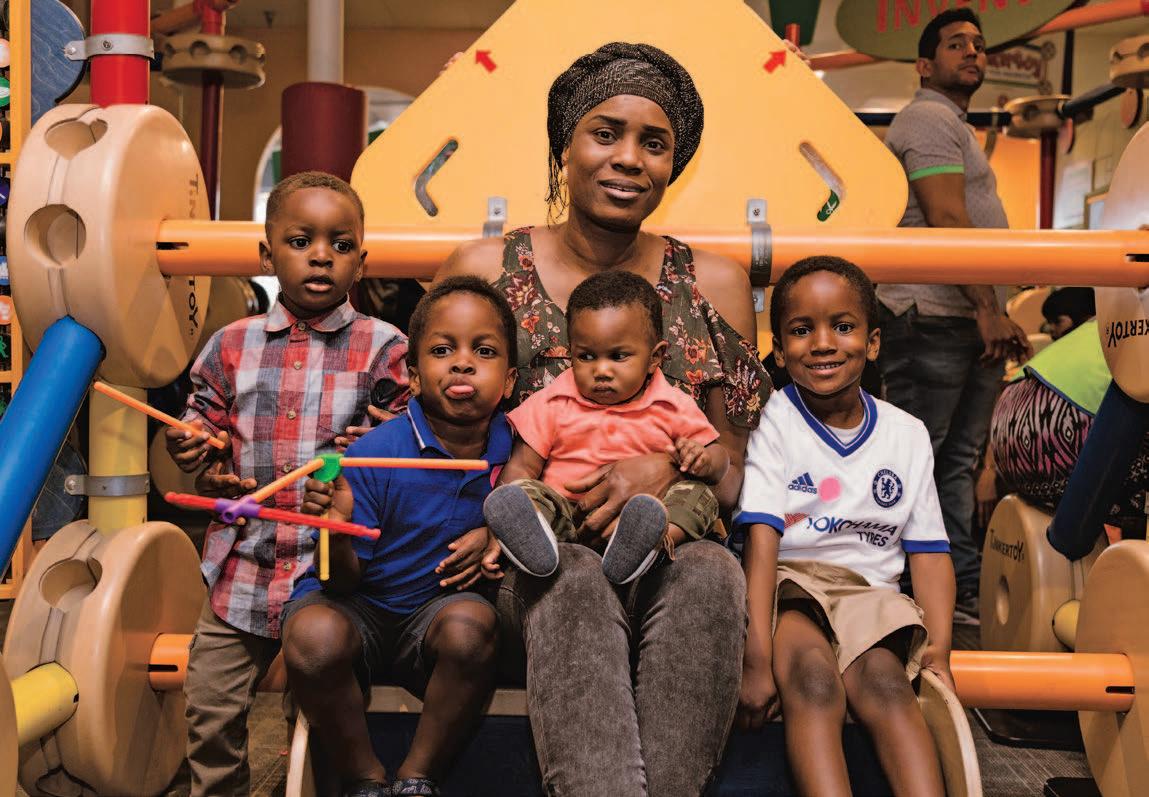 Children's Museum
You can visit all of these places—and you should—but when you have a moment, we suggest you simply take a walk to view more art.
ART IN THE EVERY DAY
Depending on where you are downtown, you'll run into painted geese, sculptures, murals or pieces like the four-tier Central Park Fountain. If you're near Mayo Clinic, stop by sculptures like "Boy with a Dolphin" or the Mayo Brothers statue.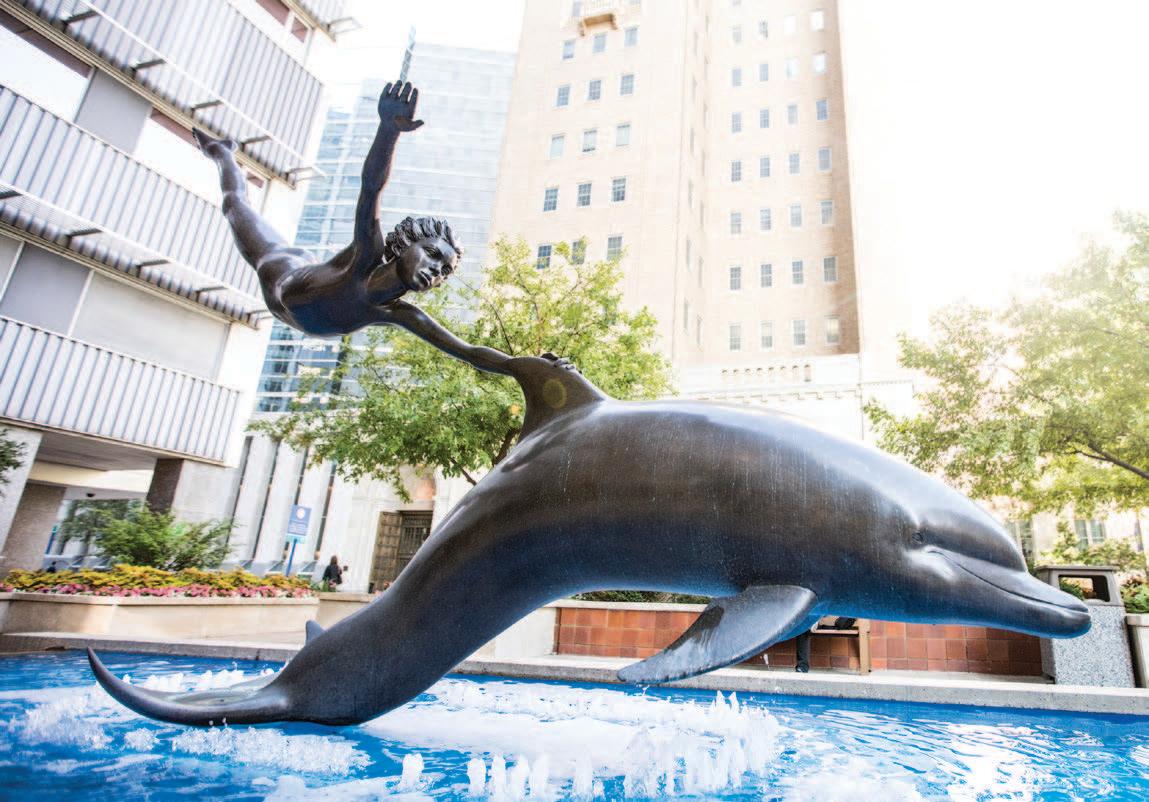 Boy with Dolphin | TJ Turner
To help take in all of the artwork around town, the Rochester Downtown Alliance created the ARTWalk, an online self-guided tour. Locals love the Art4Trails program that annually places four temporary art installations (that can be pur­chased after a year of enjoyment) along the bike trails near downtown.
Other spots for art (or a selfie) include Peace Plaza and the gigantic letters spelling out "Rochester Downtown"— the historic Plummer Building, the stainless steel arch, the huge ice cream cone at Flapdoodles and the ear of corn water tower on the city's fairgrounds.
SATISFYING THE DEMAND
As a testament to the growing music scene, in 2017, Rochester's first recording studio, Carpet Booth Studios, opened. Owner Zach Zurn was a Rochester native who moved away and then returned for a one-off recording project. In the years he had been away, though, the Rochester music scene had grown; it had a community that was invested in its artists. So Zurn stayed. "People are finally making the decision to stay and be part of the solution," Zurn says.
To hear Rochester's music scene for yourself, check out Art Heads Emporium, a painting and concert venue; or places like the Redwood Room for light jazz and acoustic music, or Café Steam. With the Mayo Civic Center, you truly begin to have the variety of places needed for musicians in all stages of their careers, Zurn says.
Whatever you decide to do during your stay, one thing will always be true. Whether it's a locally focused gallery exhibit, an unfor­gettable concert or a community event, it's 100 percent Rochester.
Find a complete guide to Minnesota's Rochester in our free Visitor Guide.
Read more about two Rochester artists: Annie Mack and Leah Joy Bee.