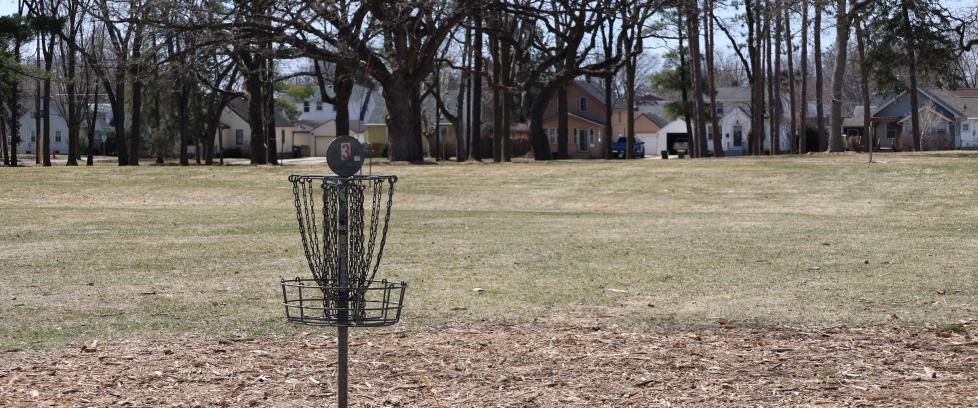 Experience Rochester
Are you looking for a new excuse to get outside and enjoy Rochester's parks? Are you looking to find a new casual way to exercise?
Consider giving Disc Golf a shot!
What is Disc Golf?
Disc Golf plays just like traditional Golf, but instead of using a club to hit a ball, players throw a flying disc. Just like golf, the object of the game is to throw your disc into the hole (traditionally an elevated metal basket) in as few strokes as possible. Disc golf shares the same joys and frustrations of golf, whether it's sinking a long putt or hitting a tree halfway down the fairway. There are a few differences, though: Disc golf is cheap! All of Rochester's disc golf courses are free to play. You don't need a cart rental, or even have to wait for a tee time. All you need is a disc and a place to play, and you can start disc golfing.
Disc golf is designed to be enjoyed by people of all ages, gender identity, and economic status, making it a great lifetime fitness activity. Because disc golf is so easy to learn, no one is excluded; players merely match their pace to their capabilities and proceed from there. 
Whether you're just hearing about disc golf or are familiar with the sport, we've listed a variety of courses available to play today as well as a couple of locations where you can purchase the equipment to get started playing.
Disc Golf Courses in Rochester, MN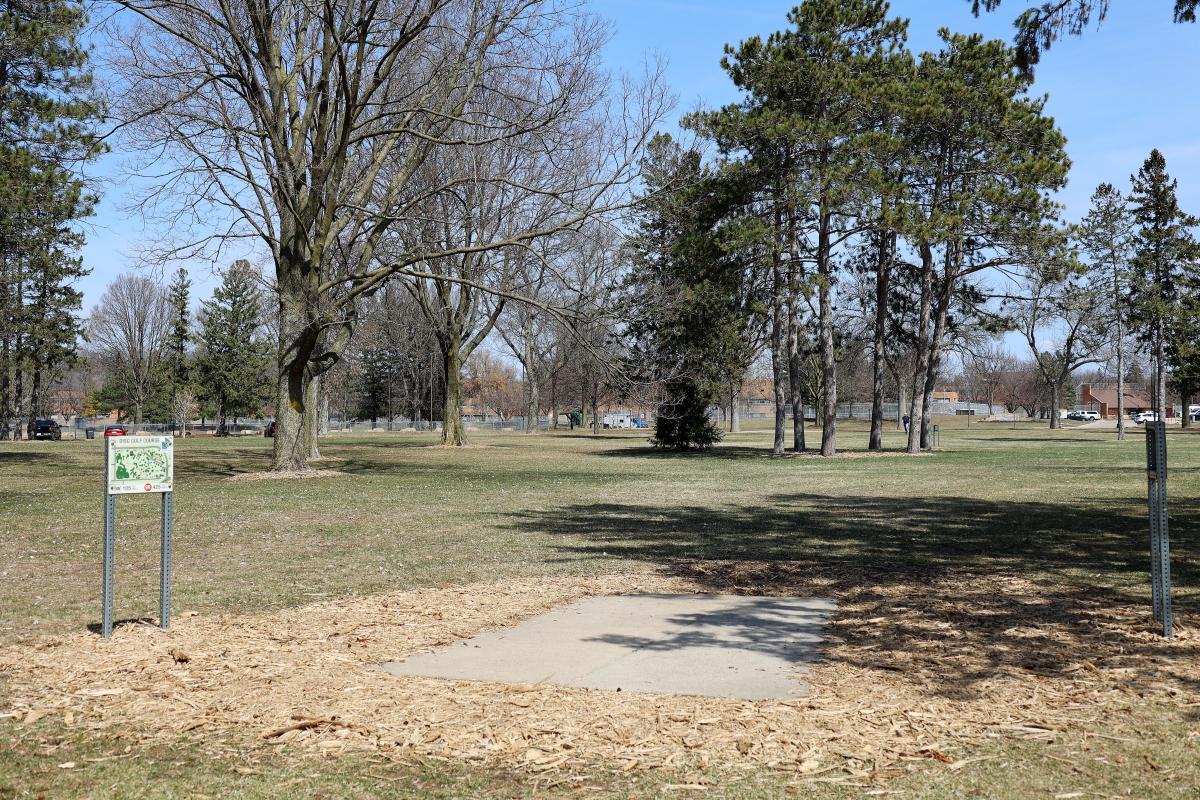 Rev. Dr. Martin Luther King Jr. Park | credit Experience Rochester
Rev. Dr. Martin Luther King, Jr. Park
1738 W Center St.
MLK Park (formerly East Park) features an engaging 9-hole disc golf course which can be enjoyed by players of all skill levels. The majority of holes are open with trees scattered sparsely throughout, and the course layout is relatively easy to follow for first-time players. Each hole features a long and short teepad. Newer players will enjoy the openness of the holes, whereas experienced players may be surprised by the deceiving distance on the longer holes. This course is well-maintained by the Rochester Parks & Rec department, with clean, concrete tee pads and mulched putting zones. If you're someone looking to try disc golf, MLK Park is a great place to start.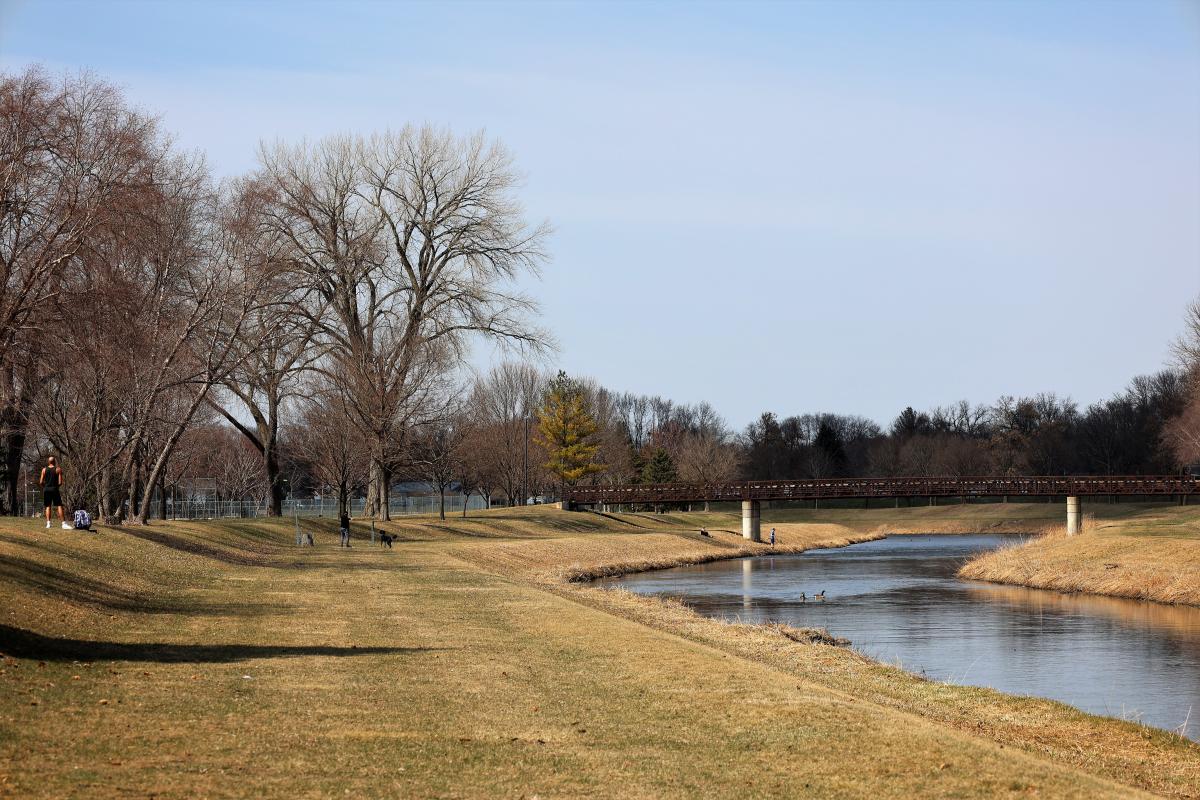 Slatterly Park | credit Experience Rochester
950 11th Ave. SE
Slatterly Park is a great 9-hole course located just Southeast of Downtown Rochester, and can be enjoyed by players of all skill levels. Newer players will especially enjoy this course as the distance shots are on average shorter than that of MLK Park. Experienced players will find a number of technical shots available throughout the course. The course features predominately open holes with trees scattered throughout. The course layout is very easy to follow, as the holes follow a very linear layout. The course also features both long and short tee pads for each hole. Playing Slatterly Park's 9-hole course feels like a walk in the park! The course also does a great job of highlighting the beautiful scenery of Slatterly Park, taking the player along (and across!) Bear Creek, a quaint waterway that winds through the park. Slatterly Park is a very approachable course and is a great place to learn to love Disc Golfing.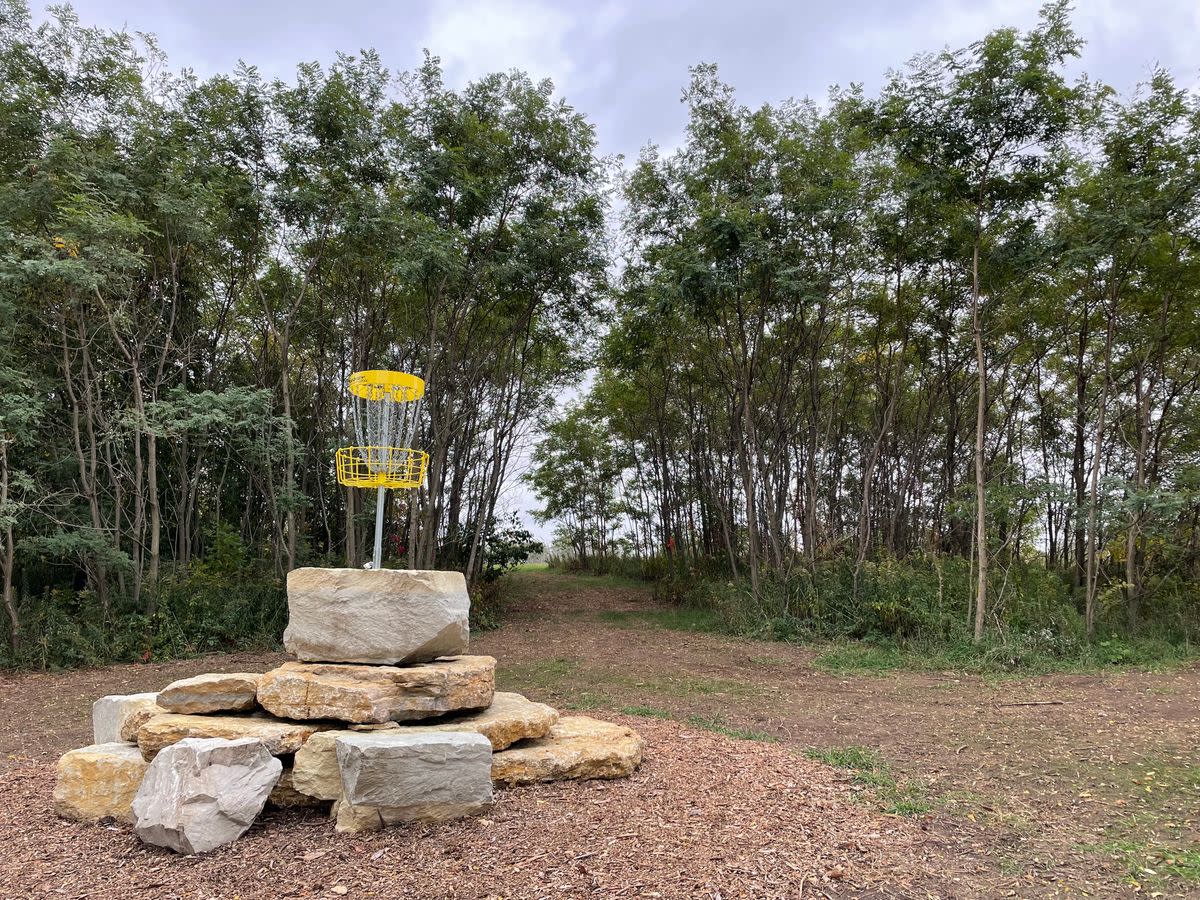 Driftless 18 | credit: @airborndiscgolf
Driftless 18 and 9
Gamehaven Reservoir -  2016 45th St SE
Driftless 18 is Rochester's newest and premier Disc Golf course. Constructed in fall of 2021 by Cale Leiviska, a professional player native to Minnesota, this course has it all – beautiful scenery, perplexing shots, elevation changes, and rolling hills. This course is tournament-level, and will challenge players of all skill levels. The course has a good blend of both wooded and wide-open holes, and the property is very well-maintained. The property also features Driftless 9, an approachable 9-hole course. Newer players might hear "professional-level course" and be intimidated, but the challenges offered by Driftless 18 offer the best learning opportunities for players of all skill levels, including beginners. Gamehaven Reservoir is a beautiful property that all the outdoor enthusiasts of Rochester can enjoy, and is absolutely worth checking out.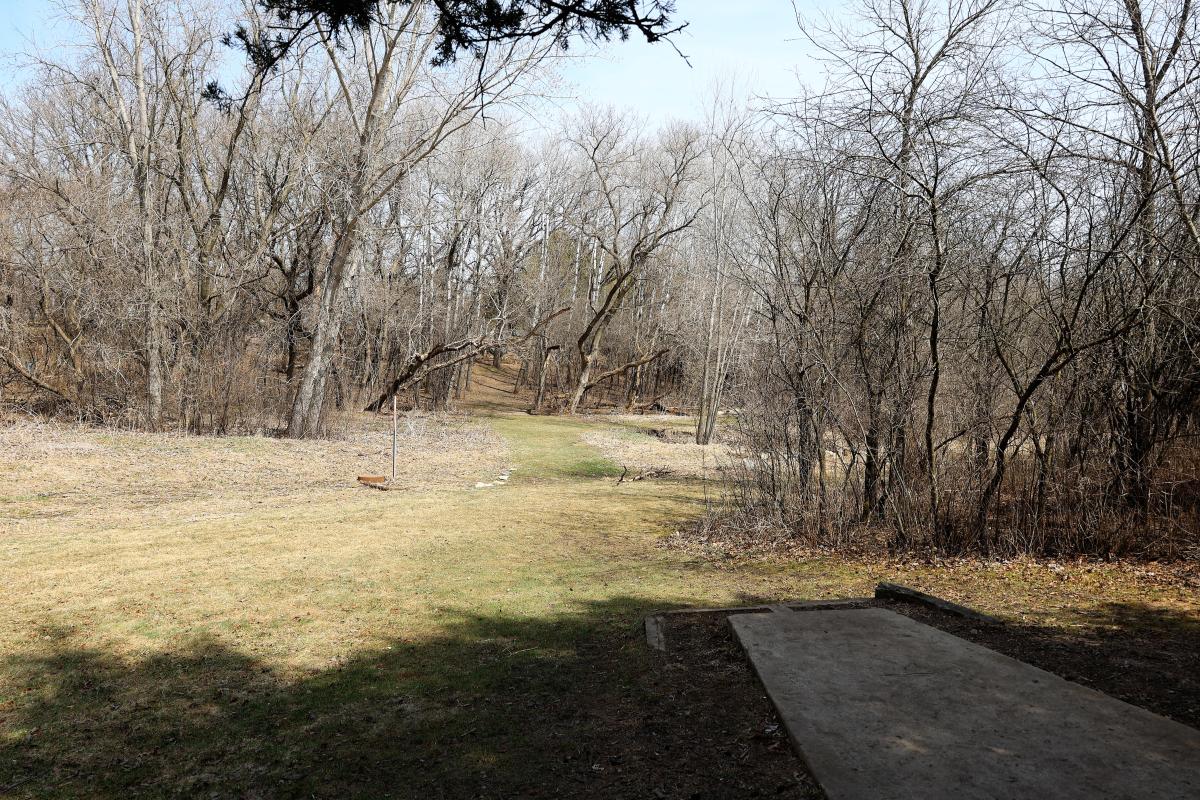 Bear Cave Park | credit Experience Rochester
Bear Cave Park
10th St NW, Stewartville, MN 55976
Located 15 minutes south of Rochester, Stewartville's Bear Cave Park features a great 18-hole course that is approachable by players of all skill levels. Bear Cave Park has a wonderful blend of wooded and open shots. Less challenging and physically demanding than Driftless 18, players of all skill levels are sure to enjoy themselves at Bear Cave Park. This course features generous pars, well-maintained tee pads and baskets, and beautiful scenery. This course, more than any others on this list, is a quiet and relaxing experience to play.
Disc Golf Equipment in Rochester, MN
One of the best things about Disc Golfing is that there are very few barriers to entry. All you need is a course and a disc - that's it! We've listed 4 free courses, now here's where you can pick up a disc or two to start playing.
Sports Headquarters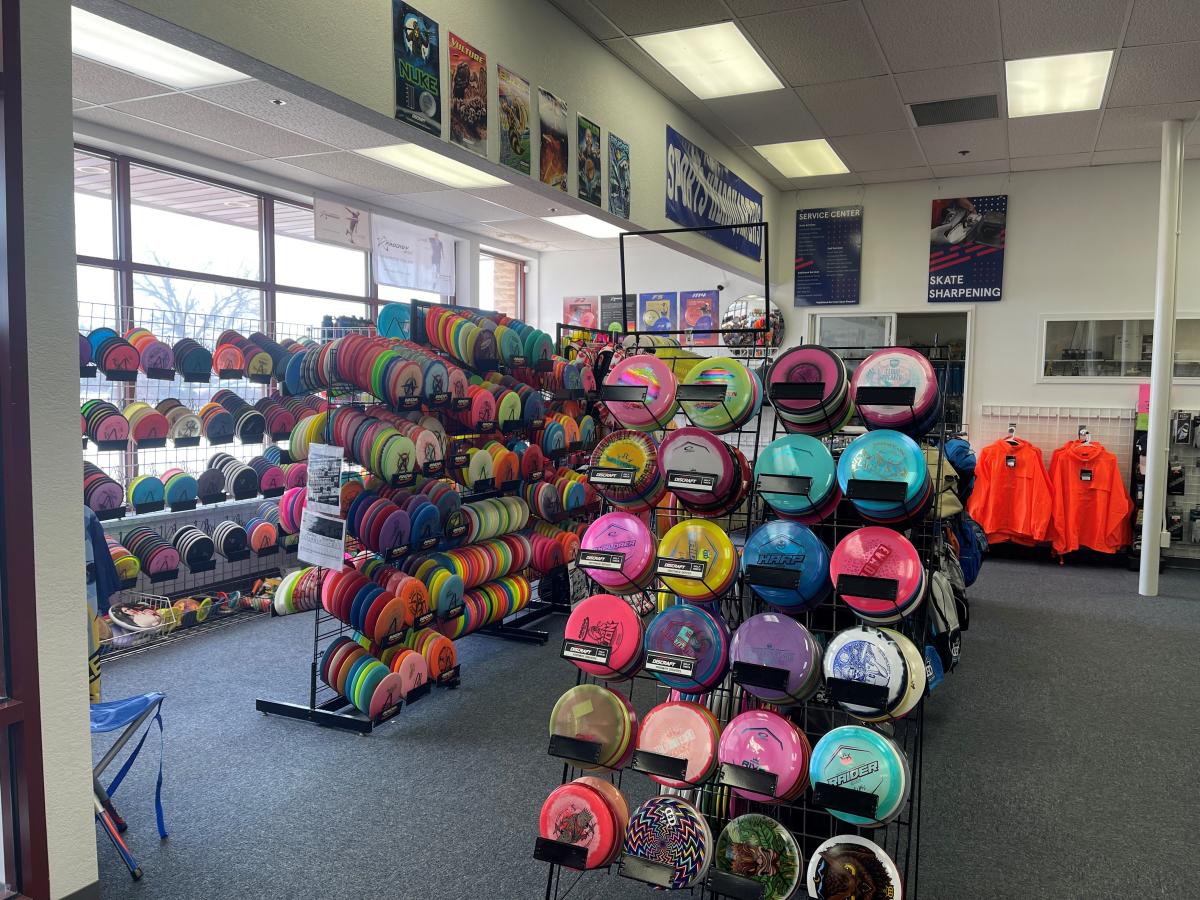 Sports Headquarters | credit Experience Rochester
Sports Headquarters has a HUGE selection of Disc Golf equipment, including the largest selection of discs in town, bags and backpacks to hold your discs, accessories, and even baskets if you're looking to get some practice at home. Sports Headquarters also has a trade-in program, where you can exchange your used discs for store credit, or buy used discs for a cheaper cost! If you're looking to get started in Disc Golf, Sports Headquarters has some experienced players on staff that are more than happy to answer any questions you have about getting started. If you're an experienced player, Sports Headquarters is sure to have some fine additions to help fill out your bag.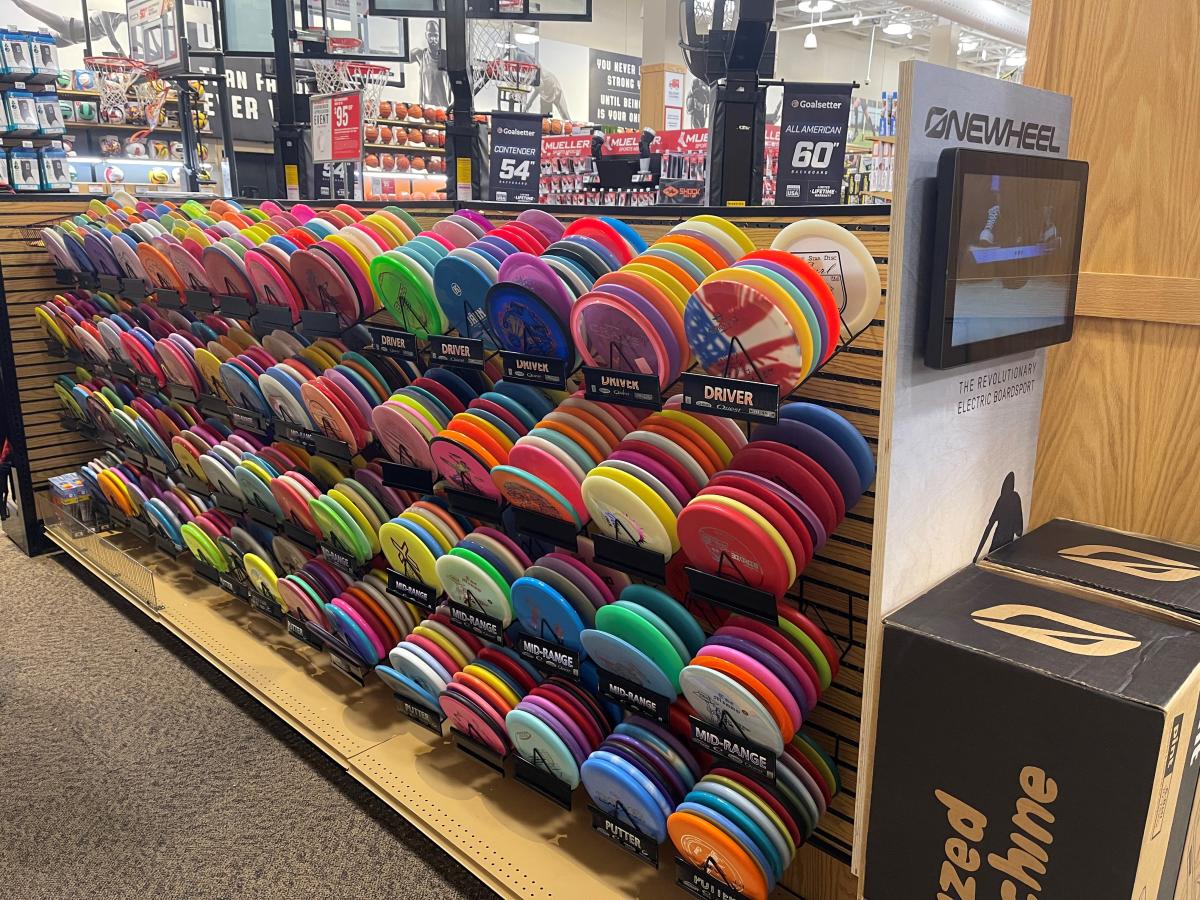 SCHEELS | credit Experience Rochester
Scheels has a great selection of Disc Golf equipment, including an array of brands as well as bags to carry your discs. Scheels has everything you need to get started with Disc Golfing. Scheels has experienced staff that are equipped with the knowledge to help both experienced and new players build their knowledge about the sport.