Experience Rochester
June 17-25, 2023
An annual tradition since 1983, Rochesterfest is a weeklong celebration of the city of Rochester and an opportunity to connect community members and visitors through a variety of entertaining events and activities. This year's theme is Be A Kid Again. While you can find the full schedule of events here, here are some highlights of the week and tips to make the most of your Rochesterfest experience.
Note: While most events take place at Soldiers Memorial Field Park, others are hosted throughout the community. Be sure to check the schedule to find each event's location.
The Treasure Hunt
A longstanding Rochesterfest tradition is the Treasure Hunt. Use daily clues to locate a special acrylic medallion hidden somewhere on public property in the City of Rochester. The first person to find the medallion wins $500! On June 17 and 18, clues will be available at Charlie's Eatery and Pub. Starting June 19, daily clues will air on ABC 6 News Good Morning and will be posted here and on the Rochesterfest Facebook Page. Happy treasure hunting!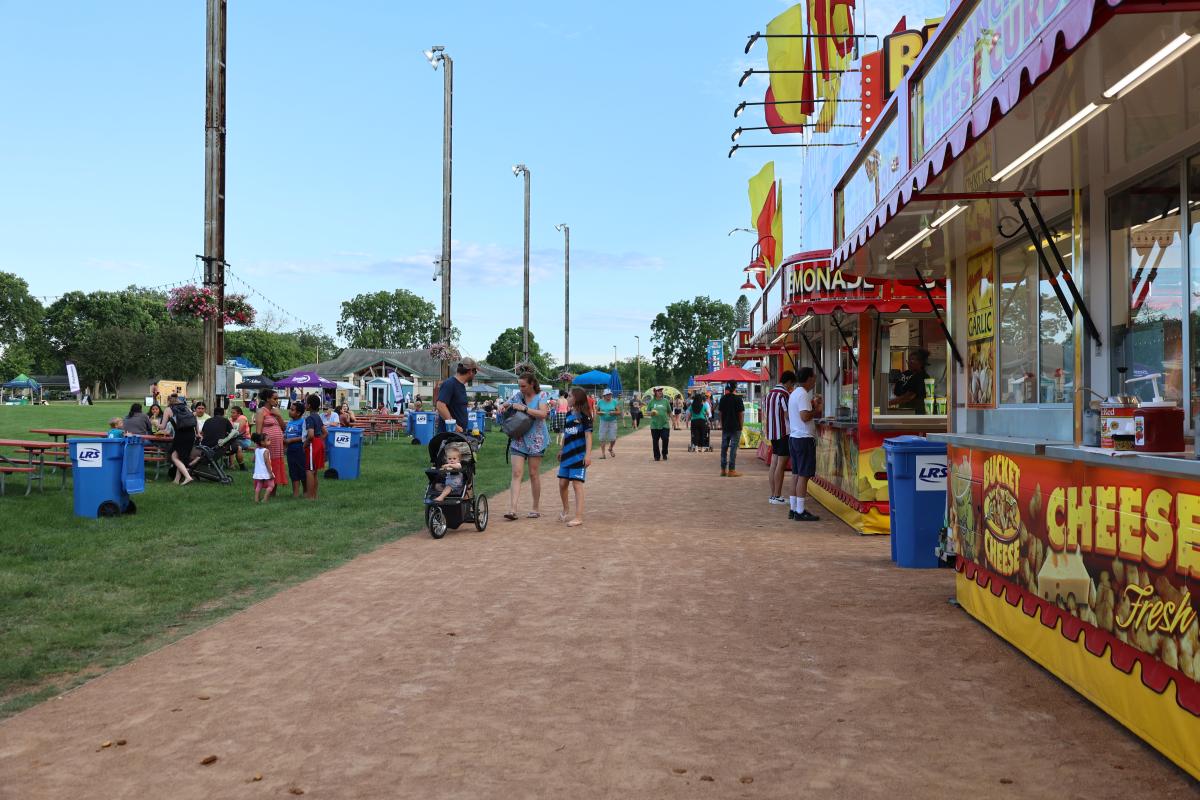 Food Vendors
Be sure to come hungry to Rochesterfest: food vendors will be available starting Tuesday, June 20 from 12:00 – 8:00 p.m. throughout the park. Check out more than 20 great food options, as well as the Beer Garden which also opens at noon.
Live Entertainment
A highlight of Rochesterfest is the live entertainment at Soldiers Field Memorial Park throughout the week. This year's lineup features a variety of tunes, including Salsa del Sol, Jealous Brother, fABBAulous, KnuFunk and much more. Check the full Rochesterfest schedule for more details.
Rochesterfest Button
The Rochesterfest Button is not required for entry to the events, but proceeds support Rochesterfest and its family-friendly events. Show your button at a variety of local businesses to score some bargains. Find details, including where to purchase a button, here.
The Grand Parade
On Saturday, June 24 at 2:00 p.m., don't miss Southern Minnesota's biggest parade with over 100 units! Cheer on a variety of community groups, local sports teams and more and be prepared to catch some candy thrown by parade participants! Find the parade route here.
Find more summer fun on our Events Calendar, or visit the Fairs and Festivals page for more area celebrations.