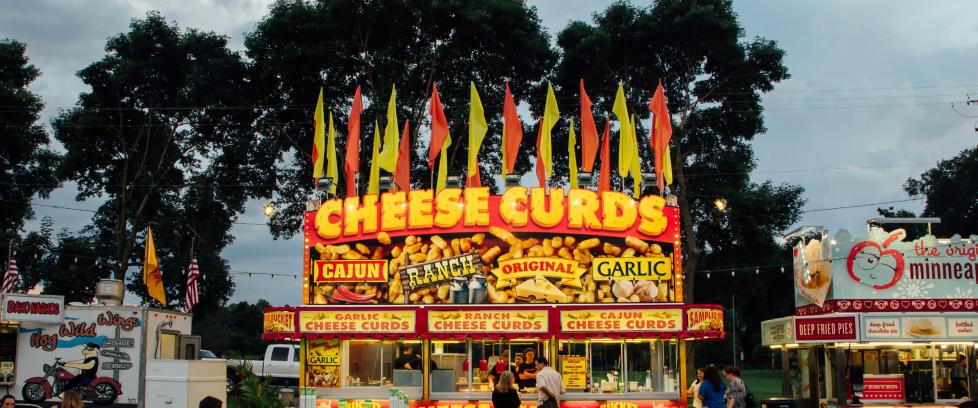 AB-PHOTOGRAPHY.US
June 18-26, 2022
An annual tradition since 1983, Rochesterfest is a weeklong celebration of the city of Rochester and an opportunity to connect community members and visitors through a variety of entertaining events and activities. This year's theme is Destination Miracles, Music and More. While you can find the full schedule of events here, here are some highlights of the week and tips to make the most of your Rochesterfest experience.
Note: While most events take place at Soldiers Memorial Field Park, others take place throughout the community. Be sure to check the schedule to find each event's location.
Remembering and Honoring Chuck Hazama
Chuck Hazama served as the Mayor of Rochester, MN from 1979-1995 and was integral in the creation of Rochesterfest. Mayor Hazama passed away in late 2021 and there are several events planned during Rochesterfest 2022 to honor his legacy. A celebration of life service will be held on Saturday, June 18 at 11:00 a.m. at the Congregational Church. Aloha wear (bright colors) are encouraged.
On Tuesday, June 21 at 1:30 p.m. a tree will be planted in Mayor Hazama's memory at Hazama Gateway Plaza (530 S. Broadway) across from Fire Station #1.
The Party in the Park on Saturday, June 25 will feature Hawaiian music celebrating Mayor Hazama's life. Riverside Concerts presents George Kahumoku Jr & Peter DeAquino from 5:00-6:30 p.m. at Soldiers Field Park.
The Treasure Hunt
A Rochesterfest tradition is the Treasure Hunt. Starting June 18, daily clues will be posted here and on the Rochesterfest Facebook Page to help locate a special acrylic medallion hidden somewhere on public property in the City of Rochester. The first person to find the medallion wins $500!
Food Vendors
Be sure to come hungry to Rochesterfest: food vendors will be available starting Monday, June 17 from 11:00 a.m. – 8:00 p.m. throughout the park. Check out 20 great food options, as well as the Schott Beer Garden which also opens at 11:00 a.m.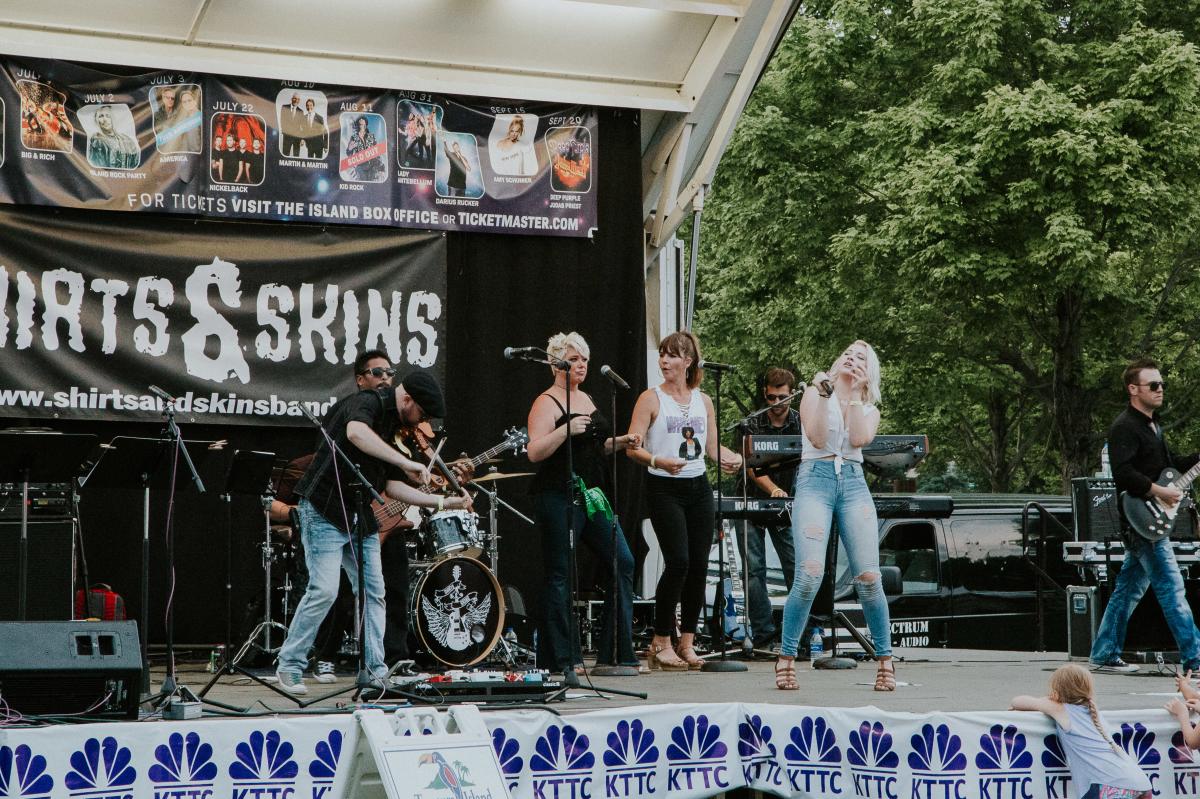 Rochesterfest | AB-Photography.US
Live Entertainment
A highlight of Rochesterfest is the live entertainment at Soldiers Field Memorial Park throughout the week. This year's lineup features a variety of tunes, including Guatemalan and Mayan music, an Elvis tribute, the Rochester Symphony, and pop hits. Check the full Rochesterfest schedule for more details.
Rochesterfest Button
The Rochesterfest Button is not required for entry to the events, but proceeds support Rochesterfest and its family-friendly events. Show your button at a variety of local businesses to score some bargains. Find details, including where to purchase a button, here.
The Grand Parade
On Saturday, June 25 at 2:00 p.m., don't miss Southern Minnesota's biggest parade with over 100 units! Cheer on a variety of community groups, local sports teams and more and be prepared to catch some candy thrown by parade participants! Find the parade route here.
Find more summer fun on our Events Calendar, or visit the Fairs and Festivals page for more area celebrations.