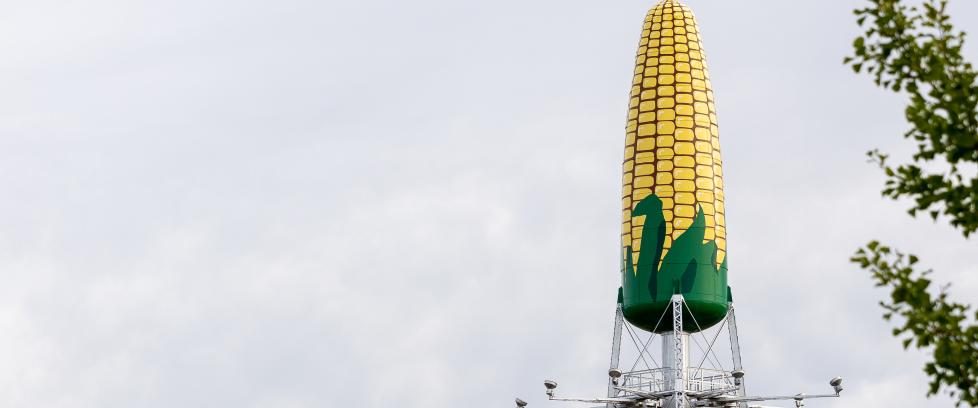 Experience Rochester
It's a unique sight in Rochester, Minnesota: The Ear of Corn Water Tower. The tower resembles a husked ear of corn and stands near Graham Park. It stands at 151 feet tall and was built in 1931 as a nod to one of the two main vegetables processed at the Reid, Murdoch, and Co. food cannery, which opened in 1929. The 50-thousand-gallon water tower provided water for its canning operation. Because the water tower was illuminated by 10 spotlights at night, during the 1930s until the 1960s the water tower was used by the Army Air Corps and Air Force to find a nearby airfield. 
The cannery was purchased by Libby Foods in 1948 and then by Seneca Foods in 1982. Seneca operated the plant for over 30 years before shutting its doors in 2018. In 2019, Olmsted County purchased the property. While the canning facility was demolished to make way for future redevelopment, the water tower remained as a popular attraction and photo opportunity for residents and visitors.
In 2021, the tower was restored and revitalized with a fresh coat of paint. Later that year, it won the People's Choice Award in Tnemec's annual "Tank of the Year" Contest.
There are many fun things to do while viewing the Ear of Corn Water Tower. Whether you're shopping at the Rochester Farmers Markets at Graham Park, enjoying the Olmsted County Fair, dining at the Workshop Food Hall & Bar's outdoor patio, or simply stopping by to take a quick photo, be sure to take some time to view the tower and appreciate its significance in the Rochester community. With a rich history of nearly 100 years, the Ear of Corn Water Tower is an important part of Olmsted County and is a must-stop destination in Southeast Minnesota.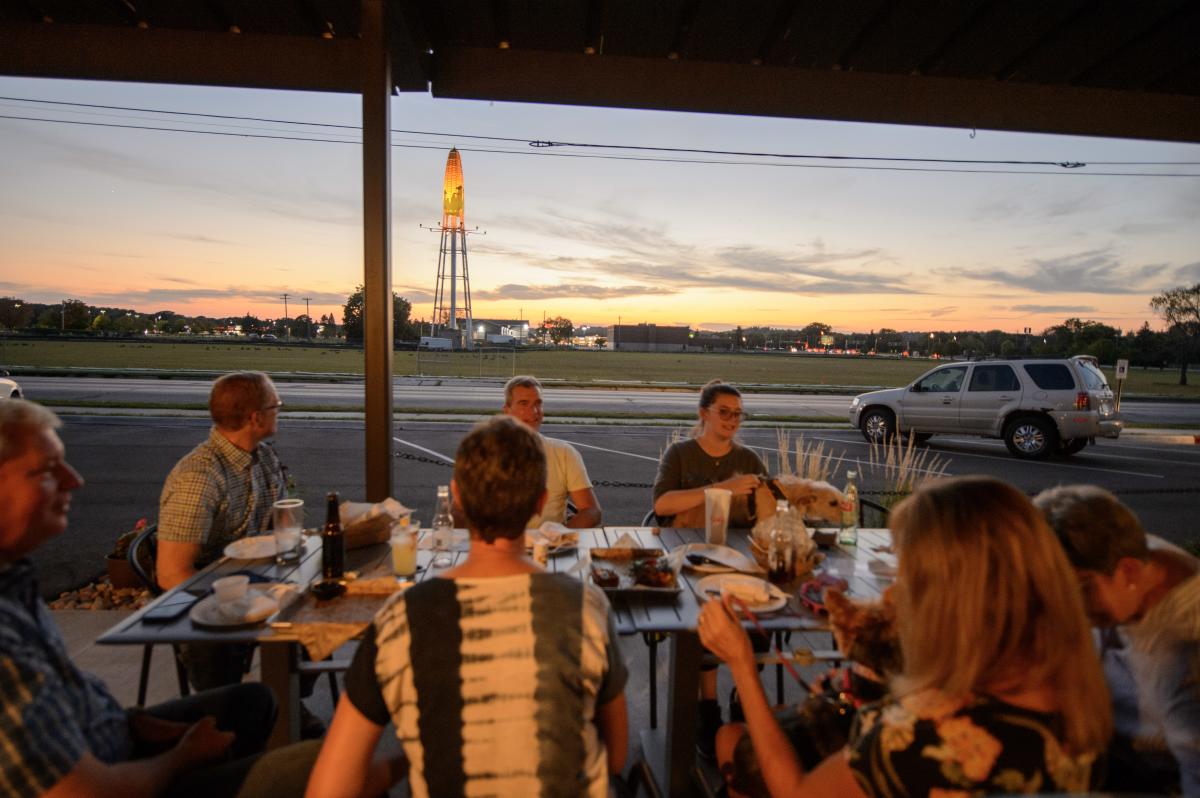 The Workshop Food Hall and Bar