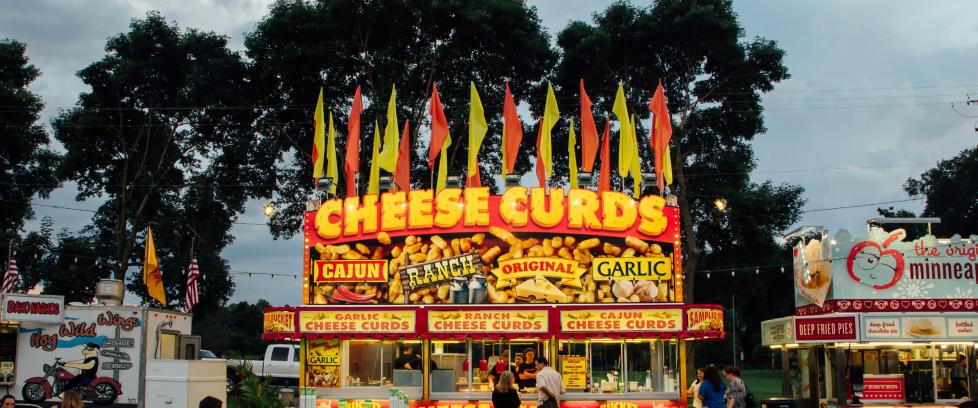 AB-PHOTOGRAPHY.US
This summer's Rochesterfest will be a magical affair, with some captivating events capitalizing fully on the event's "magic" theme.
From the Magic Fun Night full of tricks, illusions, and laughs, to the Kids Magical Afternoon Party full of wand-making, princes, and princesses, there's sure to be some magic for all.  
Magic Fun Night
When: Monday, June 24, 8 p.m.
Where (and how much): Soldiers Field Park and free
Why: Twin Cities magician David Farr used to be the official magician of the Minnesota Twins (and a few Minnesota sports teams could probably do with a little bit of his magical inspiration). Farr focuses on fun, bringing audiences into his act, punctuated with comedy for all ages. Guests should try to spot any sleight of hand, lest you find your pocket emptied!
Kids Magical Afternoon Party
When: Monday, June 24, 2 p.m. 
Where (and how much): Soldiers Field Park (near playhouses) and free
Why: Expelliarmus! OK, attending this afternoon party will let you make your own magic wand, but it might not let you disarm other wizards like Harry Potter. Children will feel like they're in a Disney movie, with plenty of princes and princesses ready to share cookies and lemonade.
Liberty Bell Hot Air Balloon Glow 
When: Thursday, June 27, dusk 
Where (and how much): East side of Soldiers Field near YMCA and free
Why: It's not often the glow of hot air balloons dotting the darkening sky can be seen, especially over Rochester. While dependent on the wind, if the day is still, the dusk sky will be set ablaze with an array of color. There are eight hot air balloon events in 2019—more than any other year. 
Oxbow Park Animal Feedings
When: Saturday, June 22, 10 a.m. (bear), 1 p.m. (river otters), 3 p.m. (birds of prey). 
Where (and how much): Oxbow Park and Zollman Zoo and free
Why: Typically, we're told not to throw food to the critters. Now is your chance to feed animals at Oxbow Park, rather than just watch them laze about. Just don't get too close to any raptor talons! 
Art4Trails 2019 Sculpture Unveiling and Bike Tour
When: Sunday, June 23, 1 p.m. 
Where (and how much): Mayo Park and free
Why: New sculptures will be installed along downtown bike trails. Learn about the sculptures from the artists themselves (and watch the cloth come off the sculptures for the first time) before taking a guided trail tour led by We Bike Rochester. Art is a way to embrace the magic in one's mind, and you may have already seen past sculptures like the Tractor Cat or Fantastical Fruit! 
Check out our Event Calendar for daily Rochesterfest event descriptions, or view our Fairs & Festivals page for more information about other festivals in Rochester, MN.