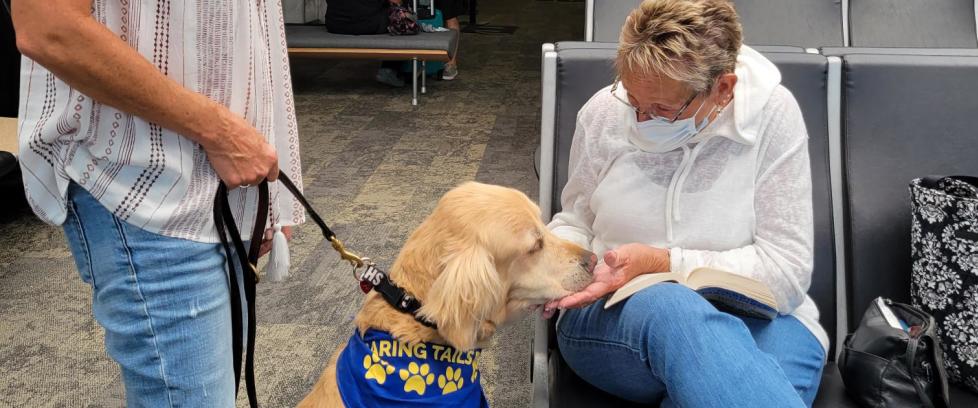 Rochester International Airport
If you're traveling through Rochester International Airport (RST), you may have the pleasure of meeting a new furry friend who will brighten your day. Rochester, MN's airport launched its "Caring Tails" pet therapy program in 2017, bringing smiles and good cheer to travelers.   
"Caring Tails" is an opportunity to provide an enhanced airport experience, provide stress relief, comfort and care to customers through interactions with registered therapy dogs. The presence of therapy dogs at the Rochester, MN airport are emblematic of the Customer-First service at RST, and the city of Rochester's culture of caring.
"It has been amazing to see the positive responses as therapy dog teams have started visiting with passengers and employees at RST," said Tiana Rossow, RST's Marketing and Communications Manager. "We pride ourselves on providing an easy, convenient airport experience and now our passengers can also benefit from the joy-filled interactions with these therapy dog teams."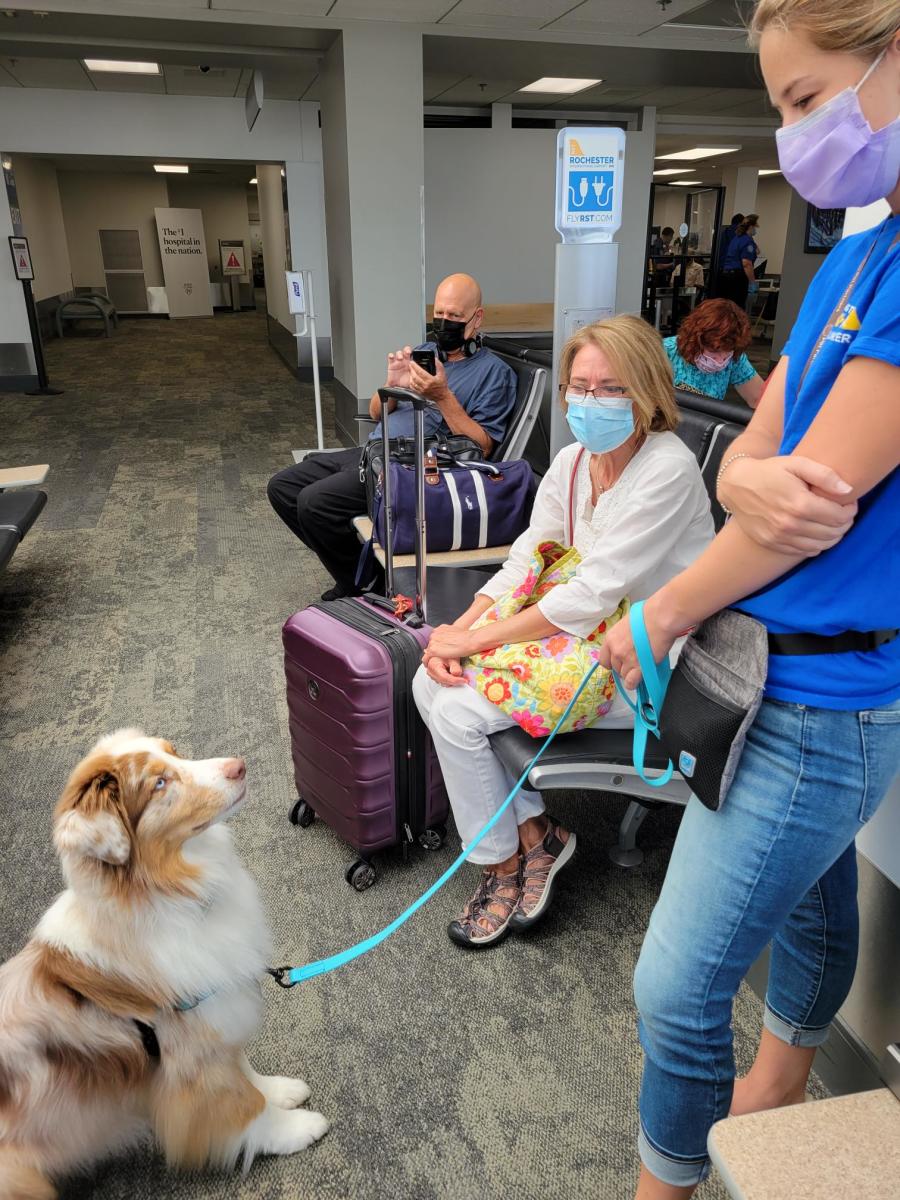 Photo courtesy of Rochester International Airport
"Pet therapy visits have definitely seen a growth in the past few years at hospitals, nursing homes, libraries, correctional facilities and airports," said Don Vaughan, Alliance of Therapy Dogs' board member. "Alliance of Therapy Dogs has registered therapy dog teams visiting over 45 different airports, now including Rochester International Airport. ATD is excited to have some of our registered therapy dog teams visiting RST sharing smiles and joy!"
Trained dogs and handlers will visit the main terminal during peak times, visiting customers awaiting departure and arriving from inbound flights to provide comfort, as well as airport information.  
To learn more about the program visit FlyRST.com/CaringTails.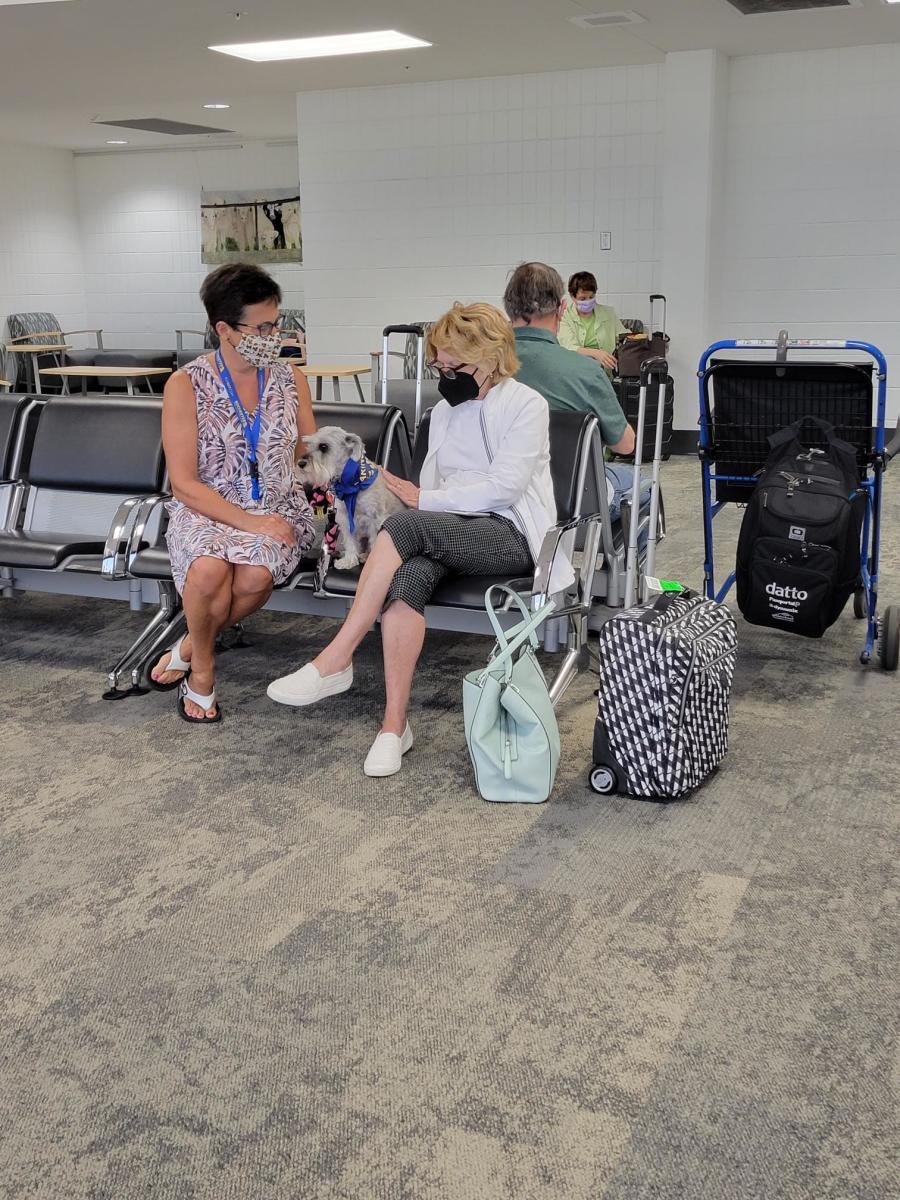 Photo courtesy of Rochester International Airport
Learn more about Rochester International Airport here.