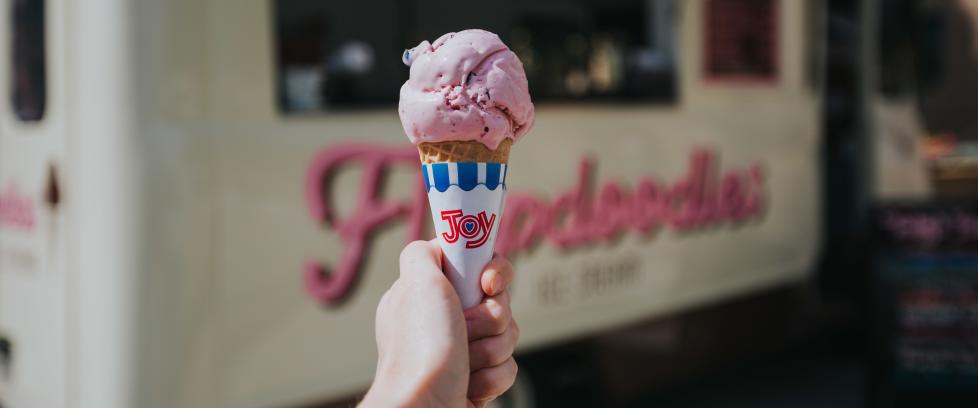 AB-Photography.us
It's always a good time to get ice cream, but if you want an extra reason to indulge this time of year, July is National Ice Cream Month. Here are five places to satisfy your sweet tooth with a scoop (or more) of ice cream, frozen yogurt or gelato in Rochester, MN:
CherryBerry
CherryBerry is a self-serve frozen yogurt bar offering over 50 rotating frozen yogurt flavors and over 50 toppings. Customers pay for their yogurt cup by the ounce.
Chocolaterie Stam
You can't miss the large, inviting display of Gelato (Italian ice cream) at the front of Chocolaterie Stam, located on the second floor of the Galleria Mall in downtown Rochester. Chocolaterie Stam also has other kinds of chocolate treats and gift boxes available.
Cold Stone Creamery
Known for mixing custom creations on a frozen granite stone, Cold Stone Creamery offers endless combinations of ice cream flavors and mix-in ingredients. In addition to custom ice cream creations, Cold Stone also offers shakes, smoothies, cakes, pies and more.
There are two Cold Stone locations in Rochester: Cold Stone Creamery North and Cold Stone Creamery South.
Dairy Queen
Blizzards, Dilly Bars, sundaes, cones and more, the historic chain of ice cream shops has something for everyone. There are several Dairy Queen locations throughout Rochester: Dairy Queen North, Dairy Queen Downtown, Dairy Queen Central and Dairy Queen South.
Flapdoodles
Since 2011, Flapdoodles has served home-made ice cream featuring unique flavors that are made on-site. In addition to different kinds of ice cream dishes, you can also order shakes, malts, cakes and pies.
Flapdoodles has two stores in North and South Rochester and an ice cream truck that serves treats at various businesses and events.
Fun fact: Both Flapdoodles locations are participating shops in Explore Minnesota's 2021 "Minnesota Scoop." You can receive a free t-shirt and the chance to win grand prize travel packages and other weekly giveaways by visiting participating shops six times over the summer.
Ice cream not your thing? Find a guide to all kinds of Sweet Treats in Rochester, Minnesota here.