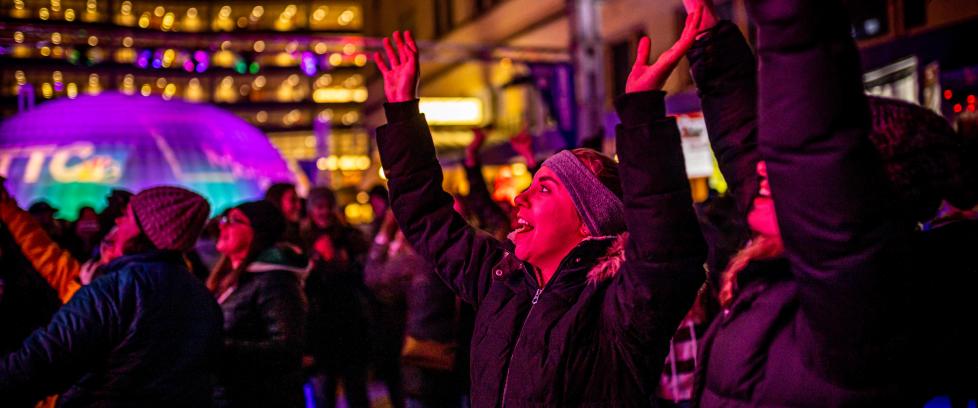 Alpha Digital
Let's "light it up" in Rochester, MN during Social Lights!
When: March 3-5, 2022
Times:
Thursday-5:00 PM-9:00 PM
Friday-4:00 PM-10:00 PM
Saturday-4:00 PM-10:00 PM
Where: Peace Plaza, downtown Rochester MN
Cost: FREE!
Social Lights is an adapted version of Social-ICE, Rochester Downtown Alliance's annual outdoor ice festival. With a similar feeling of Social-ICE, Social Lights will still have an amazing display, not of the usual ice sculptures, but some fabulous light displays. Themed bars, creative cocktails, nightly DJs/music, experiential activities, and more amazing fun will remain the highlight of this downtown event.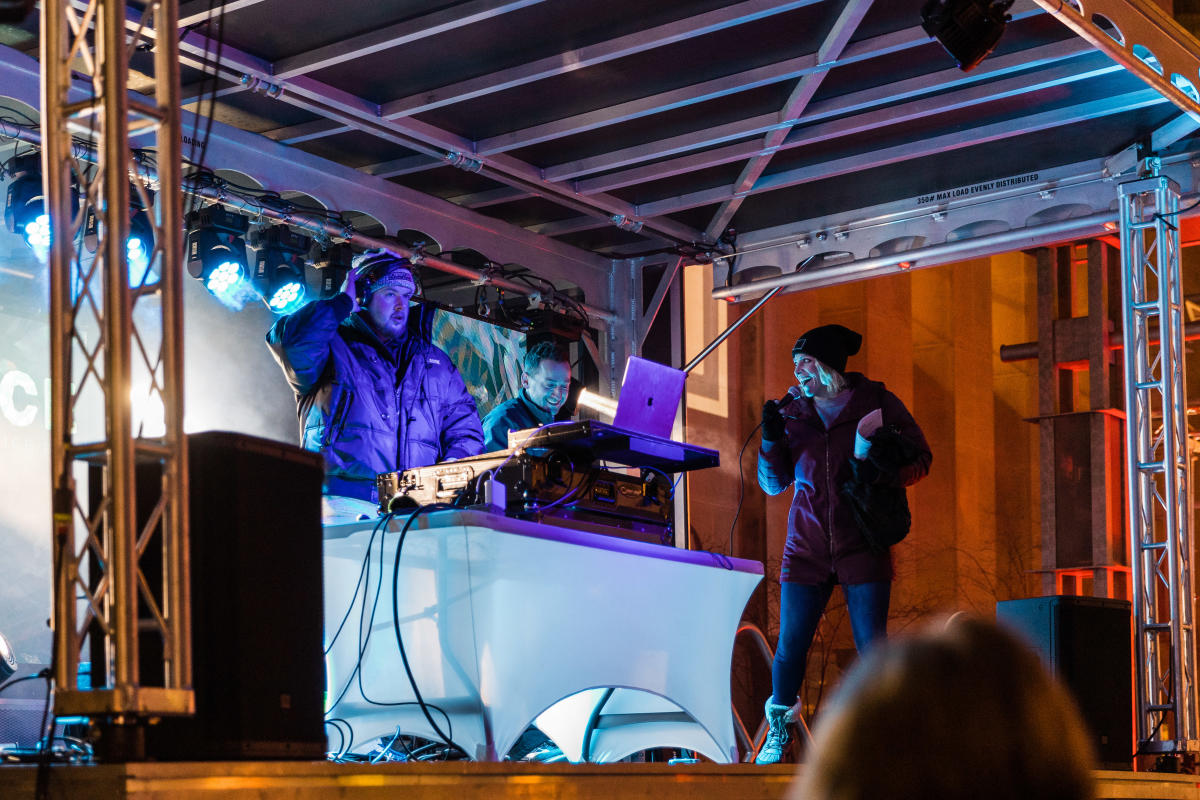 Social Ice | AB-Photography.US
Bars Participating in Social Lights and their Themes:
Chester's Kitchen & Bar: A Tribute to First Responders
Kathy's Pub: Disco Pub
Olde Brick House: How to Train Your Dragon
The Tap House on Historic 3rd Street: The Love Shack
Victoria's Ristorante and Wine Bar: Squid Game
DJ Brettly
DJ Chen
DJ Teddy P
DJ D.I.M.E.
DJ Peps
Bright Light Fun:
BBB (Blacklight Basketball)-Join in on the Social Lights festivities and grab your UV reflective clothing to be a part of the glow-in-the-dark free throw-style contest. You can add to the excitement by sitting courtside to cheer on the contestants if you are here to simply enjoy the show.
Giant Lite Brite™ with illuminated color pegs
Jumbo Jenga with illuminated cubes
Glow-in-the-dark tic-tac-toe
LED hula hoops, glow-in-the-dark jump ropes, and 90's hit toy, Skit-It™
Extra Amenities:
Food trucks and coffee carts
Outdoor seating
Onsite restrooms
Nearby dining and shopping
It may not be as cold as the normal Social-ICE, but it is still good to be prepared for a chilly March. Here are some tips on how to stay warm during Social Lights:
Keep your eye on the weather in the first week of March, you may need to bring your hat, mittens, jacket, and scarves to stay warm.
Sit next to one of the many fire pits to stay warm and catch up with friends and family.
Visit Café Steam's coffee cart for a warm cup of joe.
Parking for this event can be found on the streets near Peace Plaza and any of the parking ramps. Remember, parking is free after 5:00 PM on weekdays and completely free on the weekends!
COVID-19 Precautions and Staying Safe:
Masks are recommended.
Hand sanitizing stations will be placed throughout the event.
Designated areas will encourage physical distancing.
There will not be a warming tent/igloo this year.
Event areas will be regularly cleaned and sanitized.
Last but Not Least-Social Lights FAM JAM:
On the last day of Social Lights on March 5th from 1:00 PM to 4:00 PM, the FAM JAM will include a wide variety of bright activities, photo opportunities for your fun, excited children, and family, food and beverage stations, and much more fun (COVID precautions will still apply).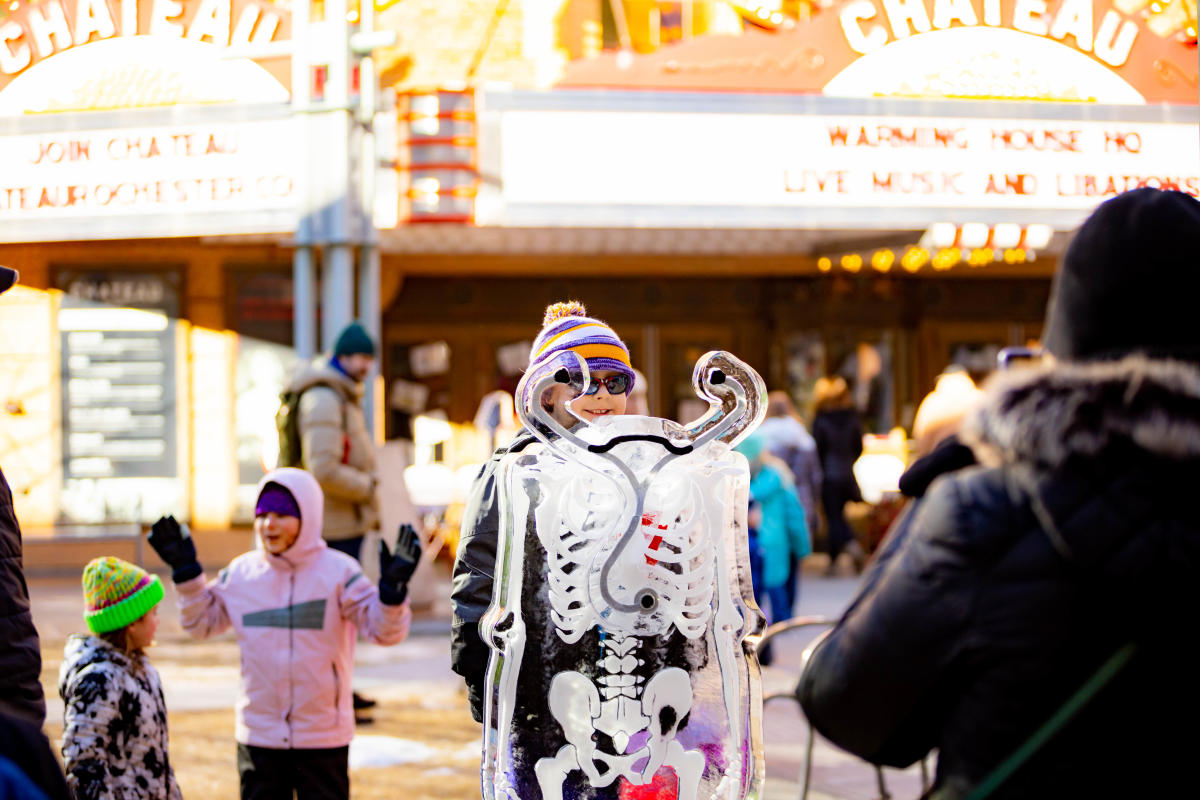 Social Ice FAM JAM | Alpha Digital
Rochester wants to keep the Social-ICE tradition alive and by doing this Social Lights is here to take its place. So, mark your calendars for March 3rd-5th to get outside and enjoy the downtown Rochester area!