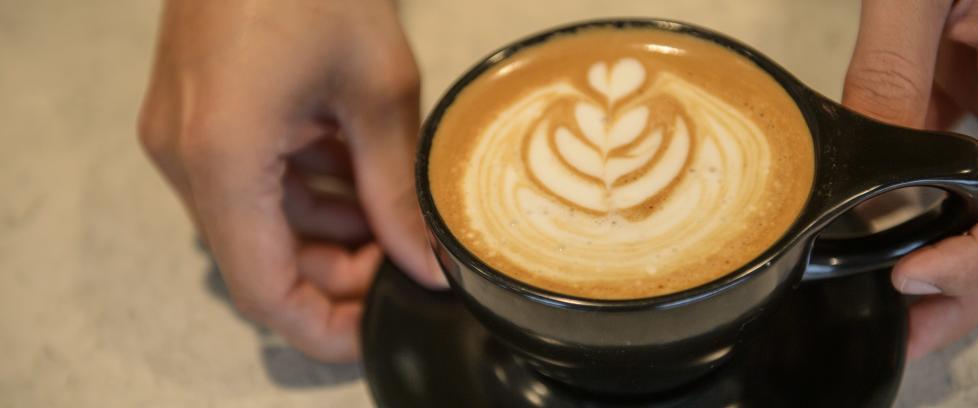 Experience Rochester
There's a buzz around coffee shops in Rochester, MN. Whether you're looking for a quiet place to work and study, a spot to enjoy live music and local art, or a drive-through for a quick recharge on the go, there's something for every kind of caffeine craving. Here is a list of coffee shops for your next cup of joe in Rochester, MN:
1529 Highway 14 E
Bad Ass Coffee serves premium Hawaiian and other top international coffees with a kick. Find popular blended drinks, teas, food and branded merchandise.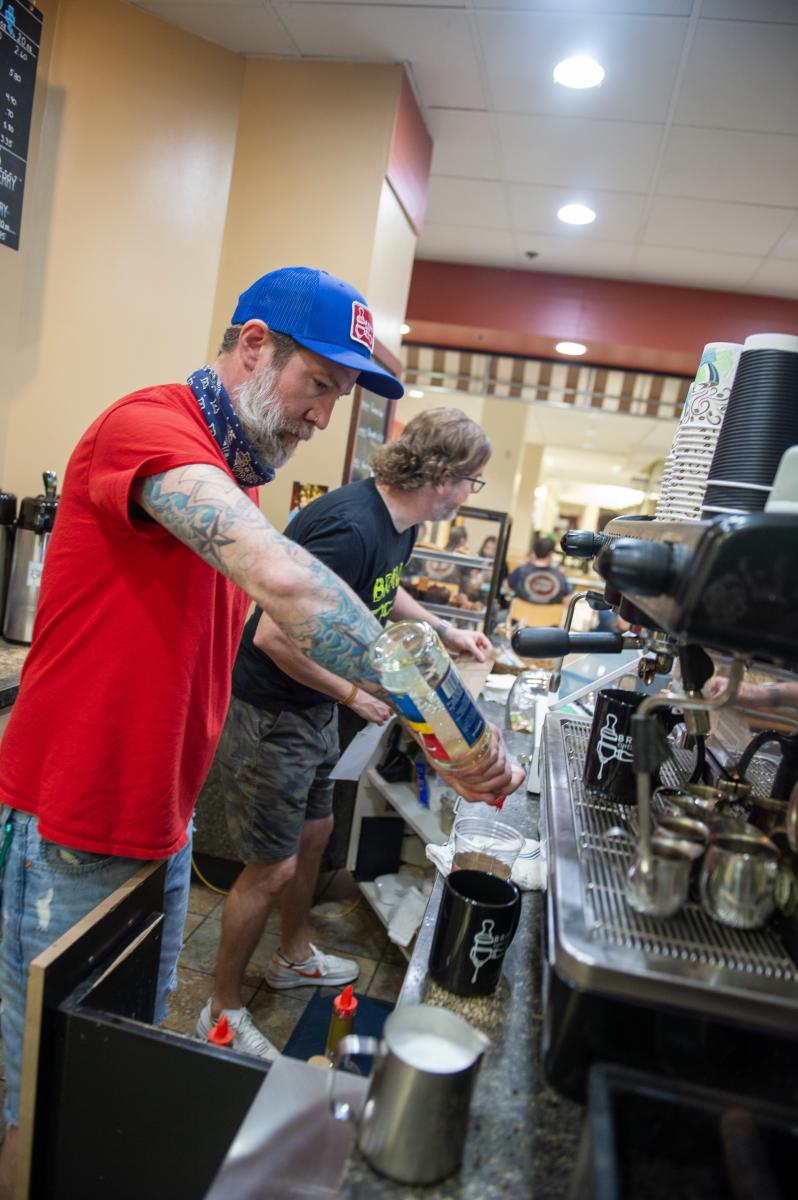 Bravo Espresso
111 S. Broadway (in the 2nd floor of the Galleria mall)
A locally-owned coffee shop conveniently located in the Galleria Mall. Bravo has a full coffee bar with a wide variety of flavors.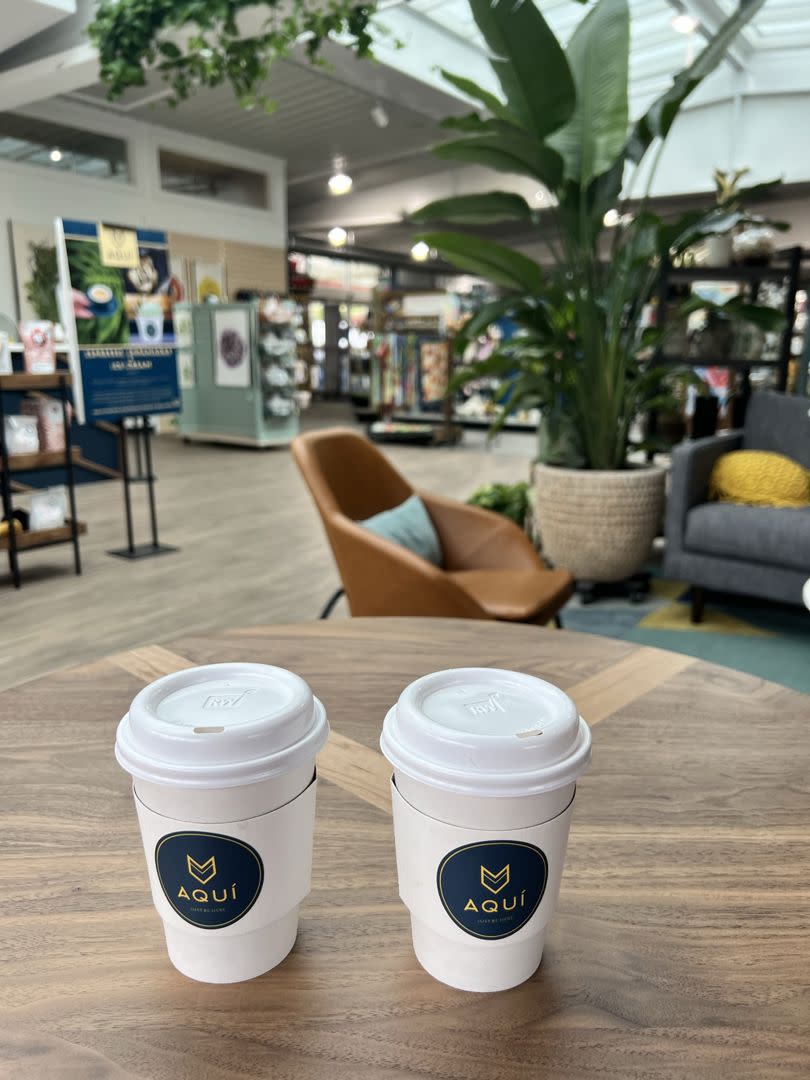 1811 2nd Street SW (inside Sargent's on 2nd)
Enjoy a coffee beverage amongst plenty of plants inside a newly remodeled greenhouse! This new cafe serves espresso drinks with savory and sweet flavors of South America as well as Mid West crafted ice cream.
Café Steam
Three locations: 315 S. Broadway Avenue (downtown), 150 S. Broadway Avenue (in the skyway by DoubleTree Hotel, and 201 4th Street SW (inside One Discovery Square.)
Café Steam is a locally-owned, independent coffee shop featuring espresso, tea and specialty drinks. It often features the creative talents of local artists and musicians.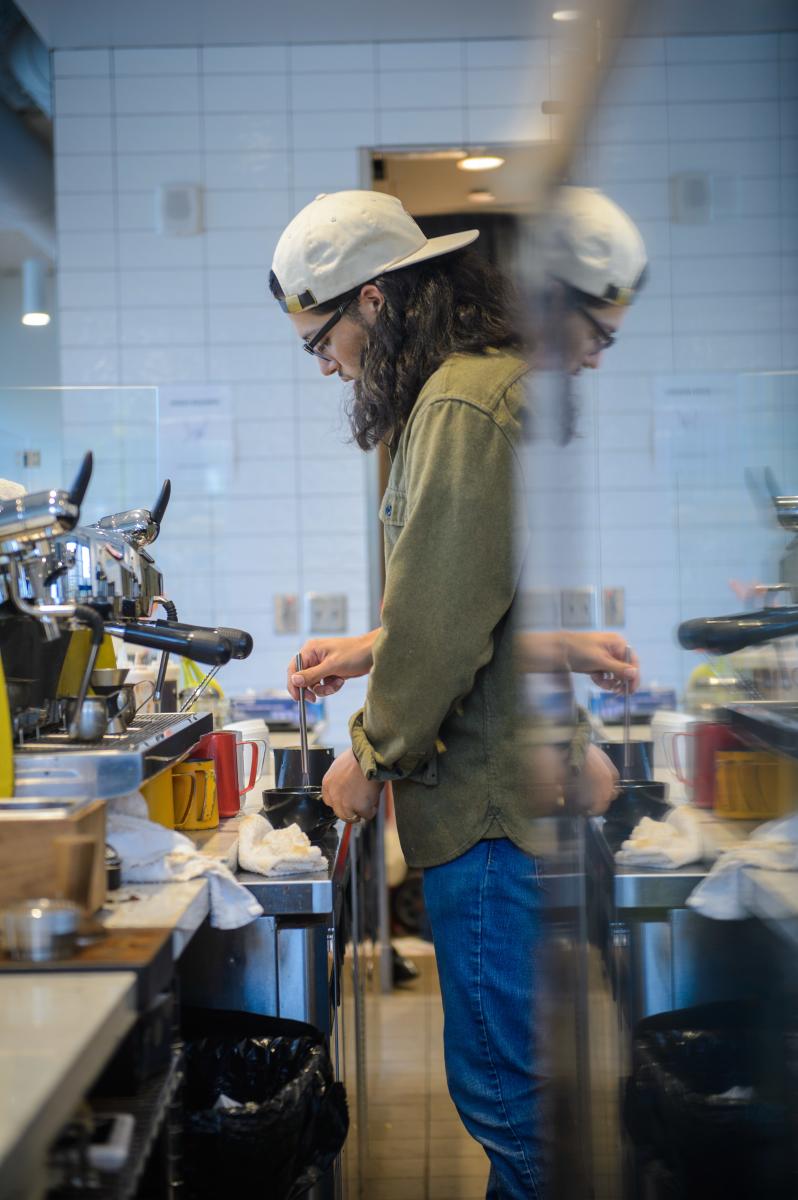 Cafe Steam at One Discovery Square
Caribou Coffee
Multiple locations in Rochester, including 3900 Marketplace Drive NW, 101 1st Avenue SW (in the subway), 4662 Maine Avenue SE, 1148 2nd Street SW, 1308 Civic Center Drive NW, 308 Apache Mall (inside the mall), 1930 36th Avenue NW, 1603 N. Broadway Avenue, 1620 S. Broadway Ave.
Caribou serves coffee, specialty drinks, teas and juices and also offers a selection of bakery and lunch sandwiches.
1607 Highway 14 E.
Due North serves specialty coffee roasted in Minnesota from its custom drive-through ice house. Due North's Signature Drinks are an homage to Minnesota, including Paul Bunyan's Brew, Ole & Lena's Latte, -60 Below Mocha, and Looney Nitro.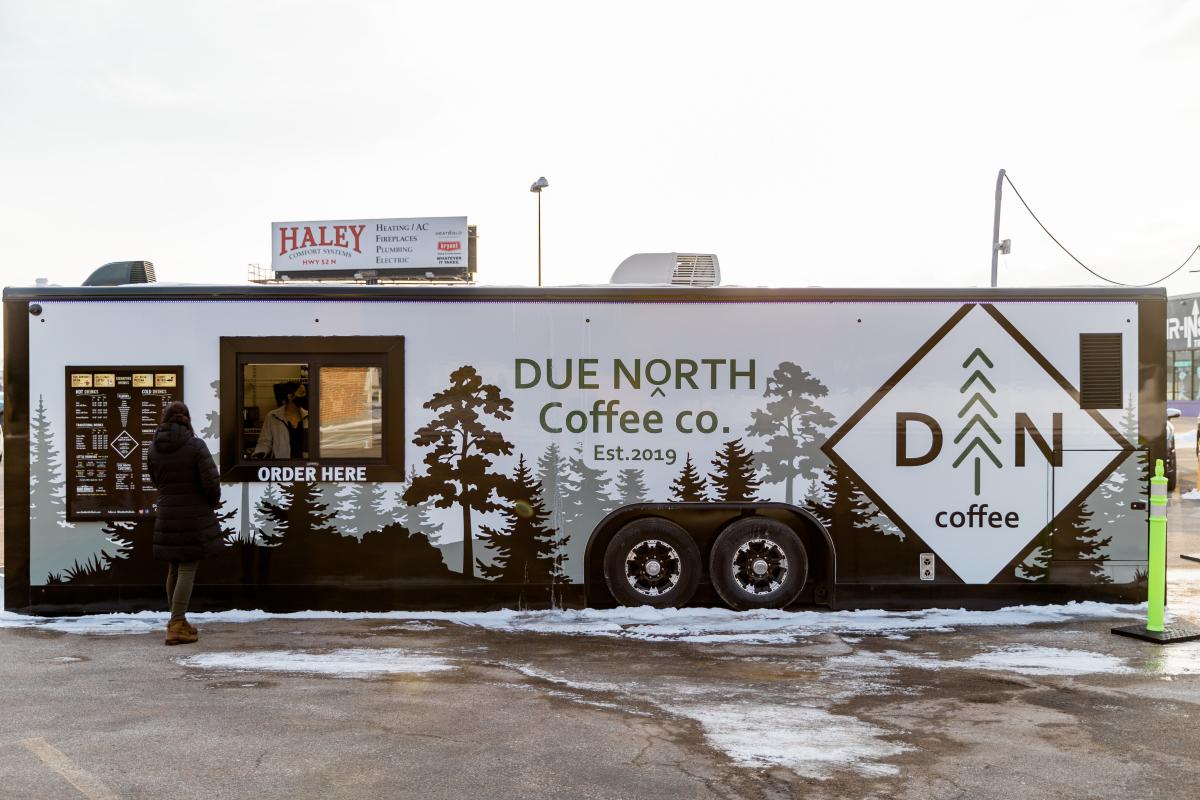 Due North Coffee Co. | AB-Photography.US
Dunkin'
Two locations: 15 1st Avenue SW (street level) and 2519 Commerce Drive NW
Dunkin' features hot regular/decaf/flavored coffee, and iced coffee, as well as donut, bagel and muffin categories.
Dunn Brothers
Two locations: 120 Elton Hills Drive NW, 1340 Salem Road SW
Dunn Brothers roasts up fresh beans every day and also serves specialty drinks, tea and smoothies. Check out the breakfast and lunch menu too.
Forager Café
1005 6th Street NW
Just inside the entrance of Forager Brewery, Forager Café features fresh roasted artisan coffee, house-made juice, fresh smoothies and scratch-made breakfast.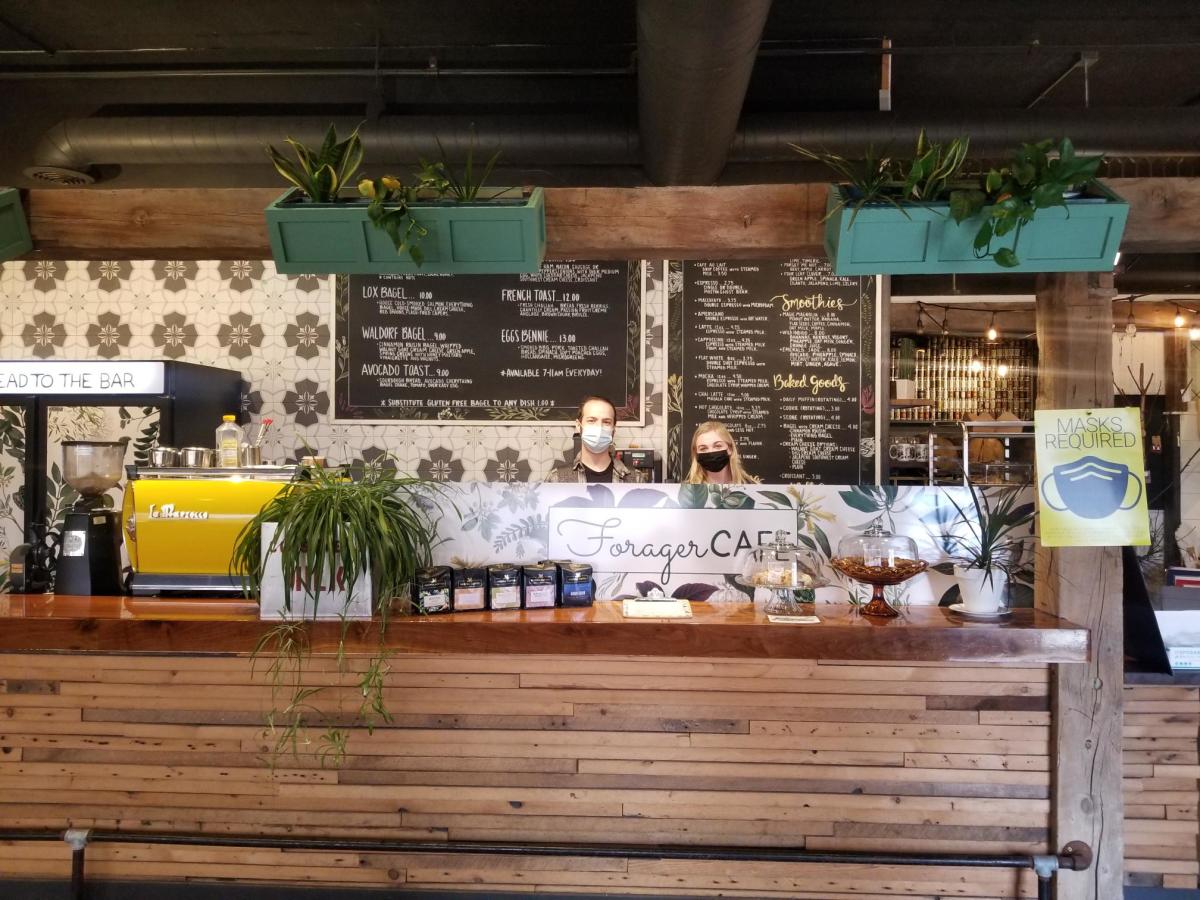 Forager Cafe
3550 55th Street NW
Lumen Coffee is a local drive-thru coffee shop featuring organic, locally-roasted coffee, espresso, tea, breakfast sandwiches, pastries, and smoothies.
20 3rd Street SW
Mezza 9 is a European-inspired dessert cafe serving up Bootstrap coffee, matcha, macaroons, and a variety of decadent cakes.
Moka
Four locations: 306 12th Street SE, 1023 N. Broadway Avenue, 18 1st St. SW, and 2483 Commerce Drive NW
Moka has three drive-through coffee shops in Rochester, and one shop at Peace Plaza, each offering coffees, teas, and espresso drinks as well as shakes, smoothies and hot chocolates.
832 7th Street NW
Old Abe Coffee Co. has Rochester's only full vegan menu specializing in vegan bowls, sandwiches and more. It also includes tap nitro cold brew, kombucha and local beer. Old Abe is in a unique location—a   converted 1950s family house. On weekdays downtown and at the outdoor Farmers Markets on Saturdays, keep an eye out for the Old Abe Coffee Co. Trike: a Dutch-style cargo tricycle, serving coffee drinks on location.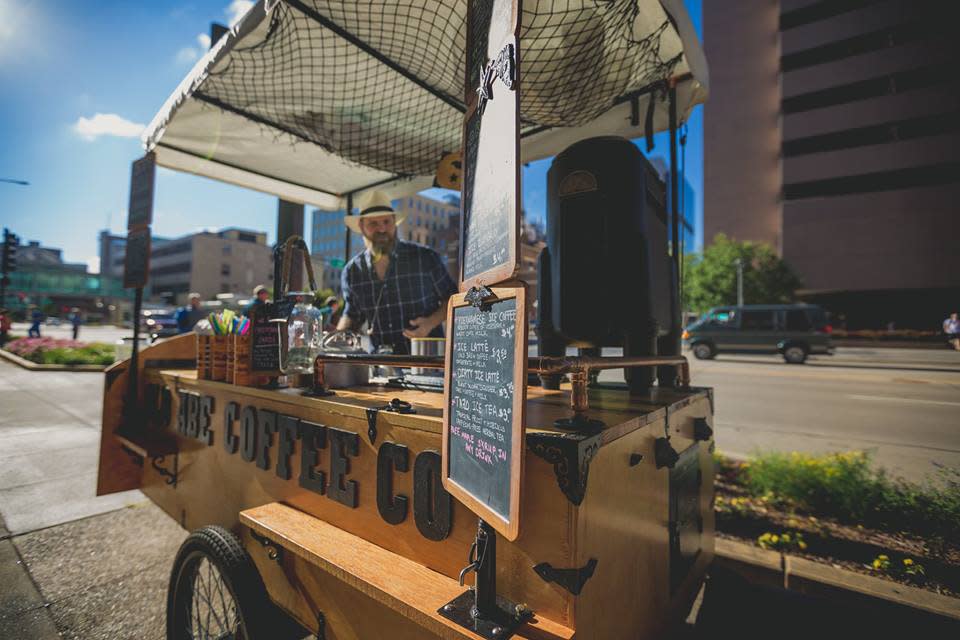 Photo Courtesy Old Abe Coffee Co.
519 1st Ave. SW
The Co-Op café inside People's Food Co-Op serves a variety of coffee and espresso drinks as well as healthy smoothies. It brews Equal Exchange Coffee, which is only fair trade, shade-grown and organic.
Roasted Bliss Coffee Shop & Bakery
1310 5th Place NW
Roasted Bliss is a local, women owned business that serves gourmet coffee, pastries, and dessert cakes.
1600 S. Broadway Avenue
With both a drive-through and seating area, Scooter's serves espresso and other coffee drinks, plus a variety of smoothies and pastries.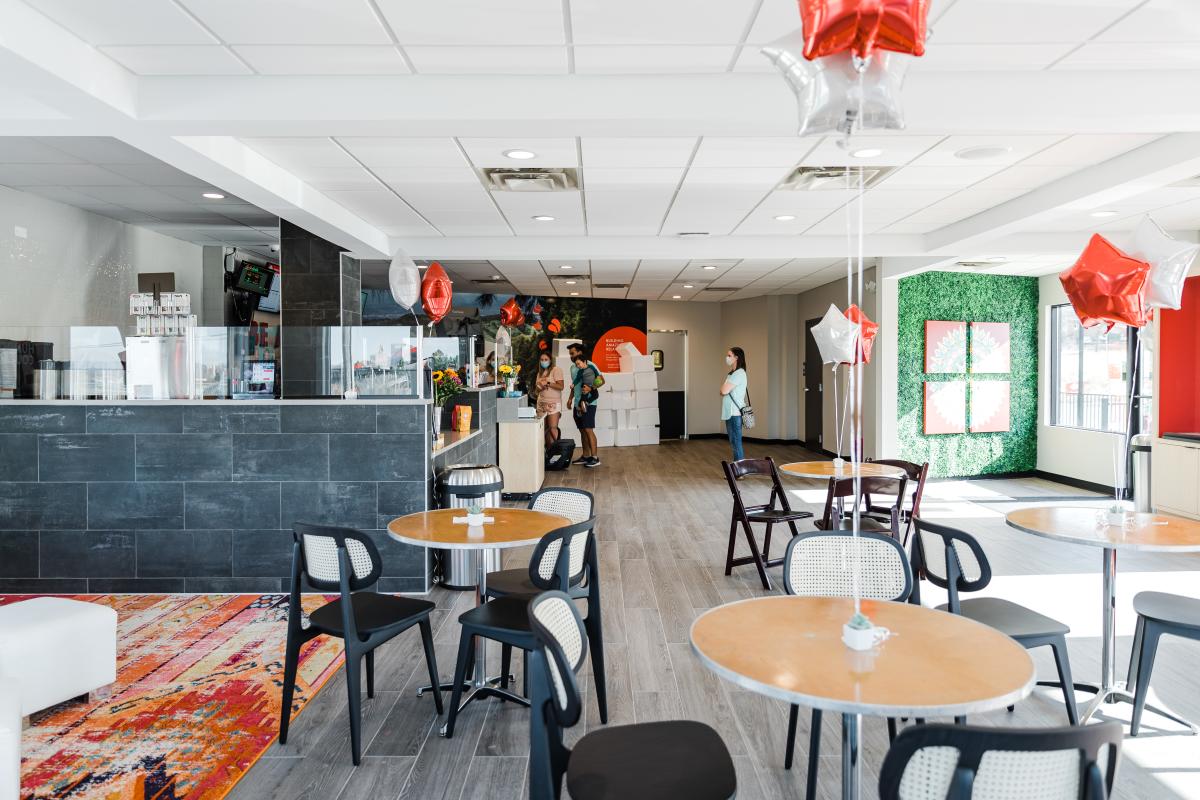 Scooter's Coffee | AB-Photography.US
601 2nd Street SW
Located within the TownePlace Suites by Marriott Rochester Mayo Clinic Area, Spyhouse is a roaster and retailer that cultivates relationships with those who share a passion and vision to source, roast, and serve exceptional coffees.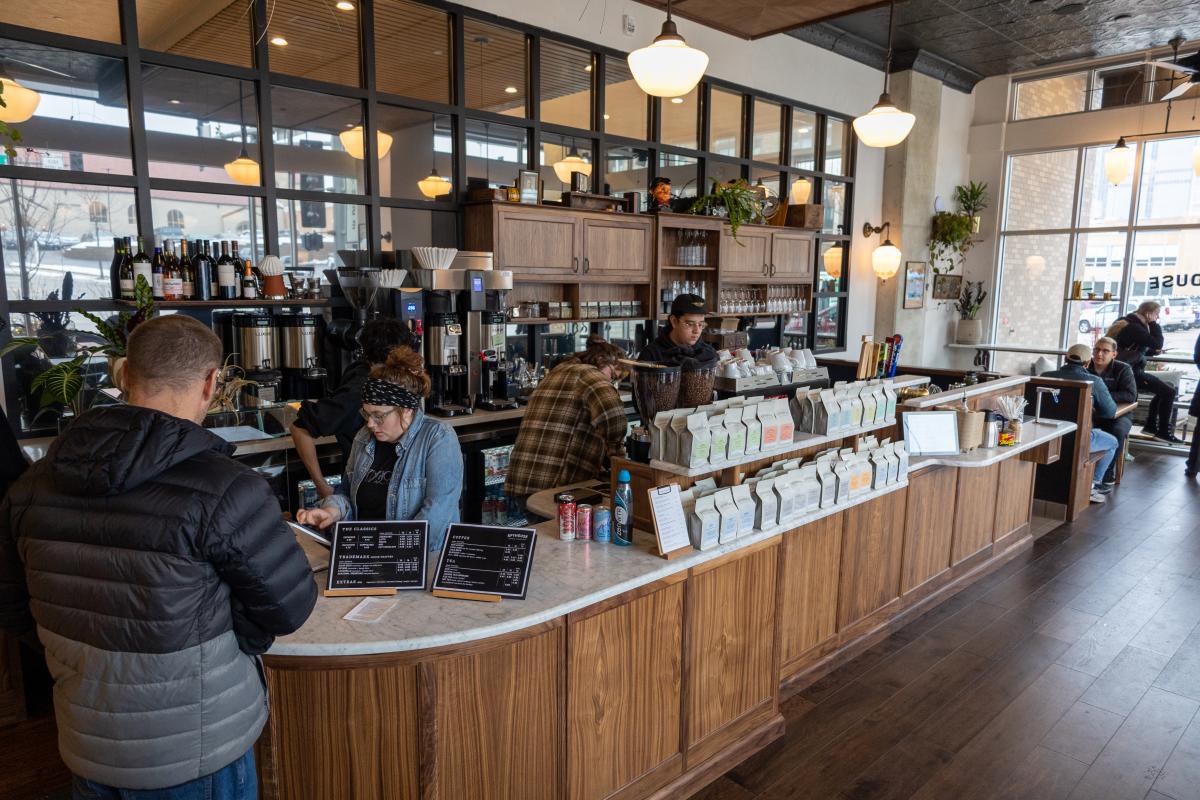 Spyhouse Coffee Roasters
Multiple locations in Rochester, including 1401 N. Broadway Avenue, 1240 12th Street SW, 2507 Commerce Drive NW, and 2276 S. Broadway Avenue.
Starbucks offers a selection of coffee drinks, teas, pastries and other treats.
4156 18th Avenue NW
St. James serves coffee, smoothies, Chai tea, coffee drinks and pastries. It has portraits and books about Catholic Saints and offers a Eucharistic prayer chapel. Check out live music on weekends as well as weekly educational sessions about theology and social topics.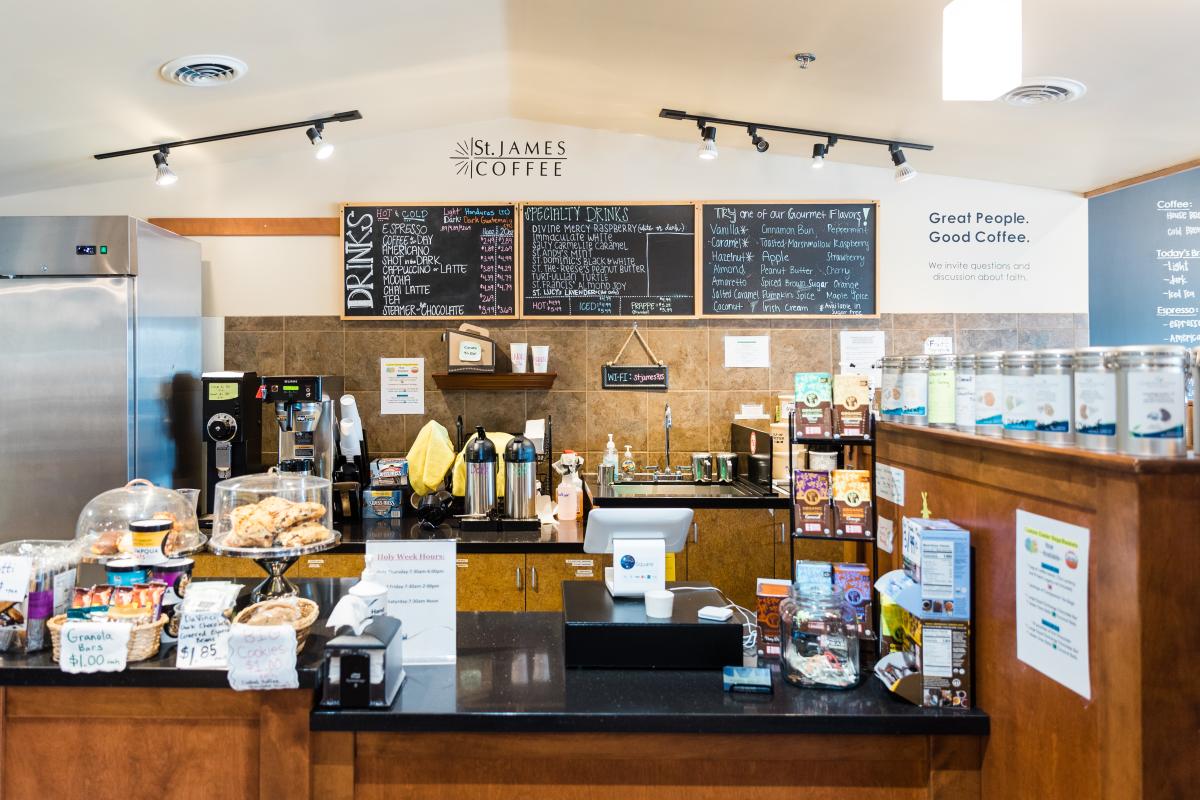 St. James Coffee | AB-Photography.US