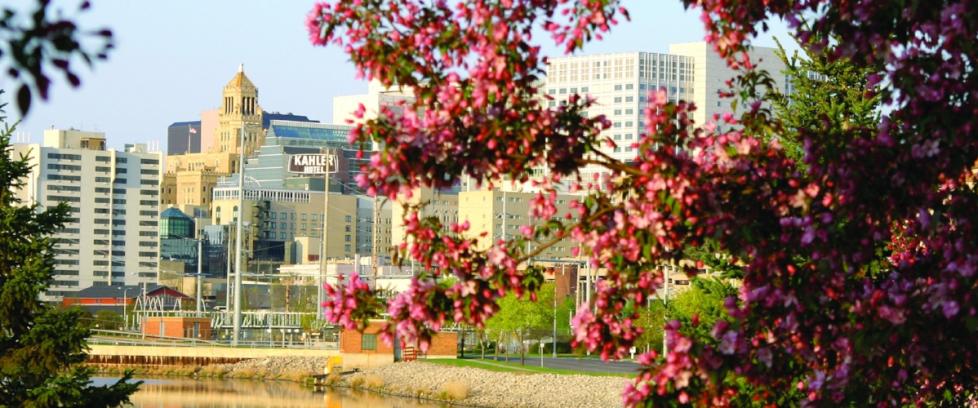 Don Anderson
"Hoppy" Easter everyone from Experience Rochester! Here are some "egg-citing" Easter festivities in Rochester and the surrounding areas for you and your family:  
Find some goodies at ABC Toy Zone's Easter Egg Hunt. This event will be taking place at the Red Barn Learning Farm on April 16. They are having two hunts at their 10th annual Easter Egg Hunt. The first one is from 10:00 AM-12:00 PM and the second one is from 1:00 PM-3:00 PM.  
Join in on the fun at the 20th Anniversary of the Mantorville Chamber of Commerce Easter Egg Hunt. This Easter egg hunt will be taking place on April 16 at 9:30 AM at Riverside Park. Make sure to bring a bag, bucket, or basket to hold the candy-filled eggs you find.  
Make your Easter meal special at Chester's or Terza on Sunday, April 17 for Easter Brunch and Dinner. You can make your reservation today. Your special meal will be complete with chef features that are sure to appeal to the whole family. 
If you are looking for an Easter buffet brunch, SMOAK BBQ will be open Sunday, April 17 from 9:00 AM until 2:00 PM with a variety of main dishes, sides, and desserts to enjoy. 
From now until Saturday, April 16, come meet and get your picture taken with the Easter Bunny at the Apache Mall. You can come in person but signing up in advance is recommended on the Apache Mall website.  
Saturday, April 16 at 1:00 PM Salem Glen Vineyard is hosting its annual adult Easter egg hunt through the vineyard. Reserve your spot today. 
We hope you have a happy and safe Easter!