AB-PHOTOGRAPHY.US
In December of 1950, for the first time, the south wall of Mayo Clinic's Plummer Building was turned into a 128-foot-tall Christmas tree.
"Formed by 60 lighted windows, the tree stands 128 feet high and 131 feet wide," according to a description in the Mayo Clinic newsletter, Mayovox. "On top of the tree, which extends from the fourth floor through the twelfth, is a five-pointed star of plywood with a light on each point and one in the center."
The tradition—which required the security team to manually turn on the lights every night, and turn them off the next morning—ran until 1956, when "remodeling on many floors has so changed the pattern of lights that it just isn't possible any more."
In 2013, the tradition—now with 7,000 high-efficiency LED lights—was reinstated.
And will run, again this year, from 4:30 p.m. until 8 a.m. daily through Jan. 1.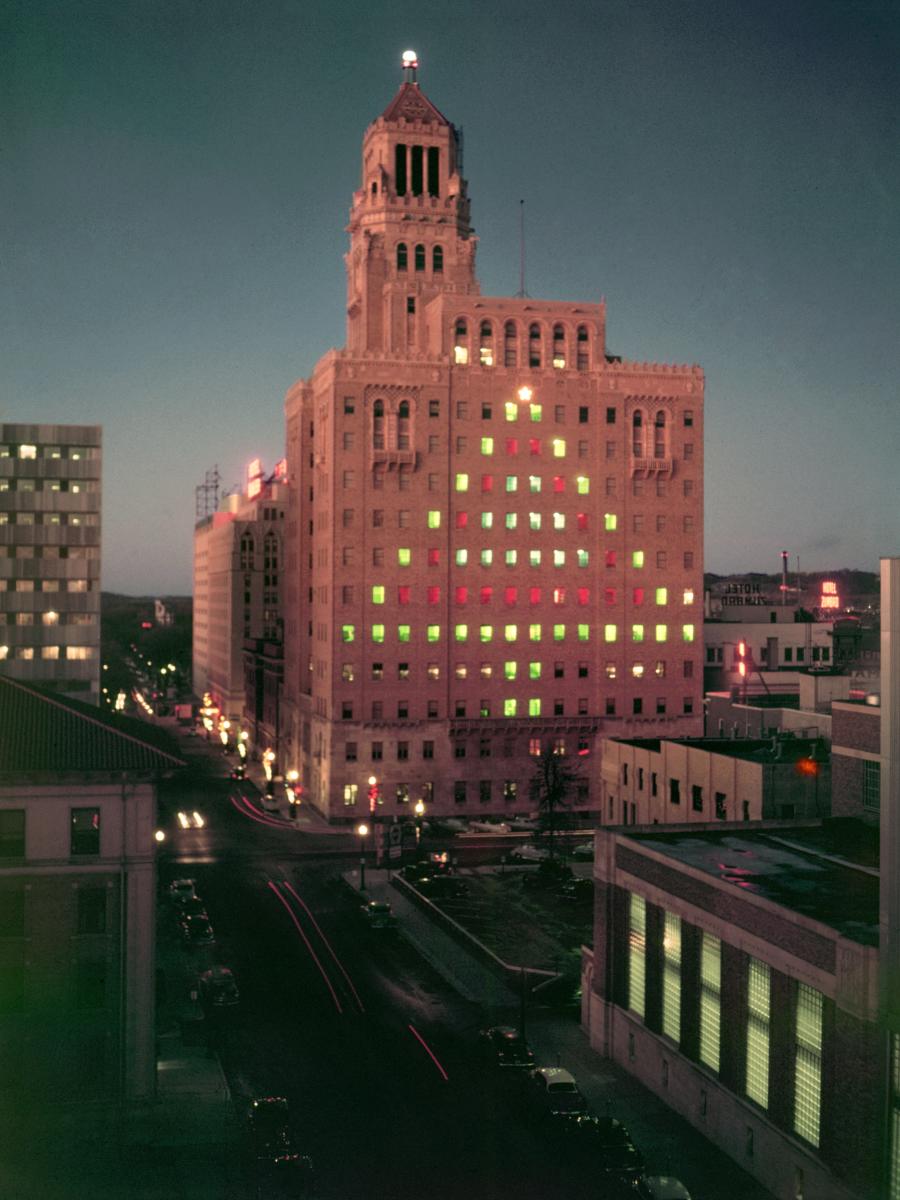 Mayo Clinic's Plummer Building Light Display as seen in 1950 | Credit Rochester Magazine