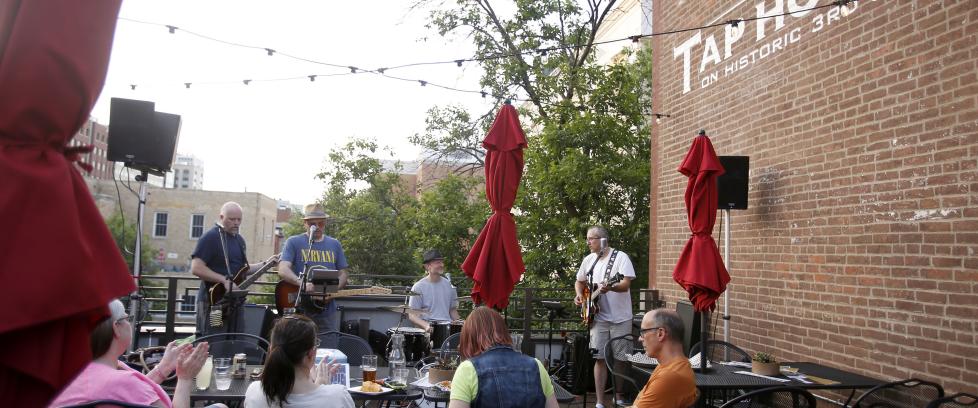 Rochester Magazine
Downtown Rochester's Historic Third Street is a thriving mix of hot spots for dining plus nightlife which makes the perfect combination. This district of historic restaurants and bars in the heart of the city provides both visitors and locals a taste of Rochester's vibrant, burgeoning dining and late-night experiences. 
Be sure to check out some of the best spots on Third Street:
ThaiPop: ThaiPop has been a pop-up and micro-thai-restaurant in Rochester since 2014 and opened in 2021 as a full-service restaurant at the corner of Historic Third and S. Broadway Avenue, serving Thai cuisine and creative Thai inspired cocktails. It was voted as "Best New Restaurant" in Rochester Magazine's "Rochester's Favorite Restaurants 2022."
Taste it: With a variety of snacks & bites, like yum-yum wings, and bowls & plates such as Tom Yum Noodle Soup, get a taste of classic Thai food with modern twists. ThaiPop also serves cocktails made with hand-crafted Thai palm sugar syrups, fresh-squeezed juices and premium spirits.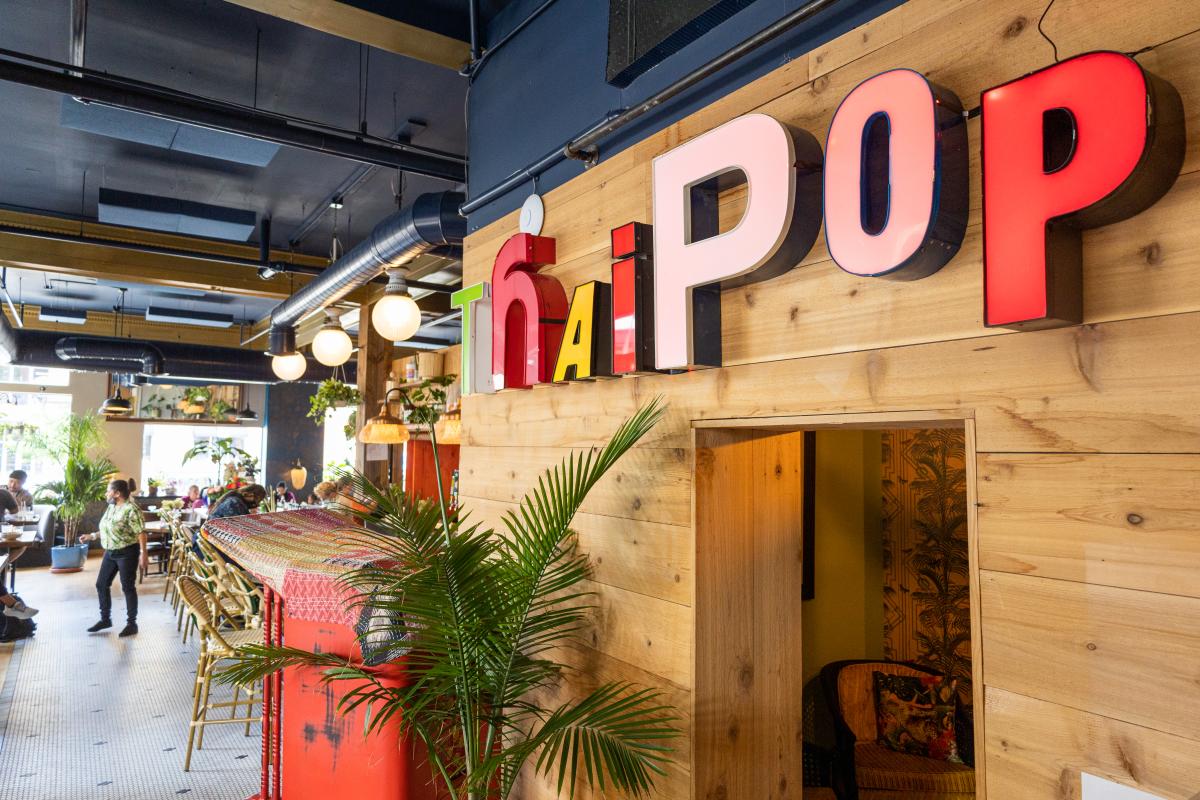 ThaiPop
The Tap House: The Tap House is known for its 50 beers on tap as well as its rooftop seating with a large fireplace and heaters for chilly evenings. When spring fever in Rochester hits, the rooftop patio comes alive with a fun, upbeat vibe and a big-city view. The Tap House serves bites like chicken wings and French fried "potaters" to name a few. 
Taste it: At Tap House, your focus should be on what's in your cup and what's on your plate. The Tap House offers dozens of beers on tap (of course) and an assortment of fun specialty cocktails, like the lemon droptini and the vodka-infused chai tea.
Bitter & Pour®: Known as the "lovechild of four nice guys with stardust in their eyes." Bitter & Pour® is a local hideaway on Rochester's Third Street. At Bitter & Pour®, the drinks and elixirs are specifically made for the most hip drinkers around. The cozy atmosphere at Bitter & Pour® is one of a kind and invites patrons from around the world. 
Taste it: Tucked away on Historic 3rd Street. Bitter & Pour® is the perfect place to unwind, enjoy a cozy atmosphere, and catch up on life. The best, and main thing, to do at Bitter & Pour® starts with the drinks. Notable favorites are the smoke & mirror, or the red-eye to paradise which includes tequila, lime, agave, and salt but it's better than just a margarita!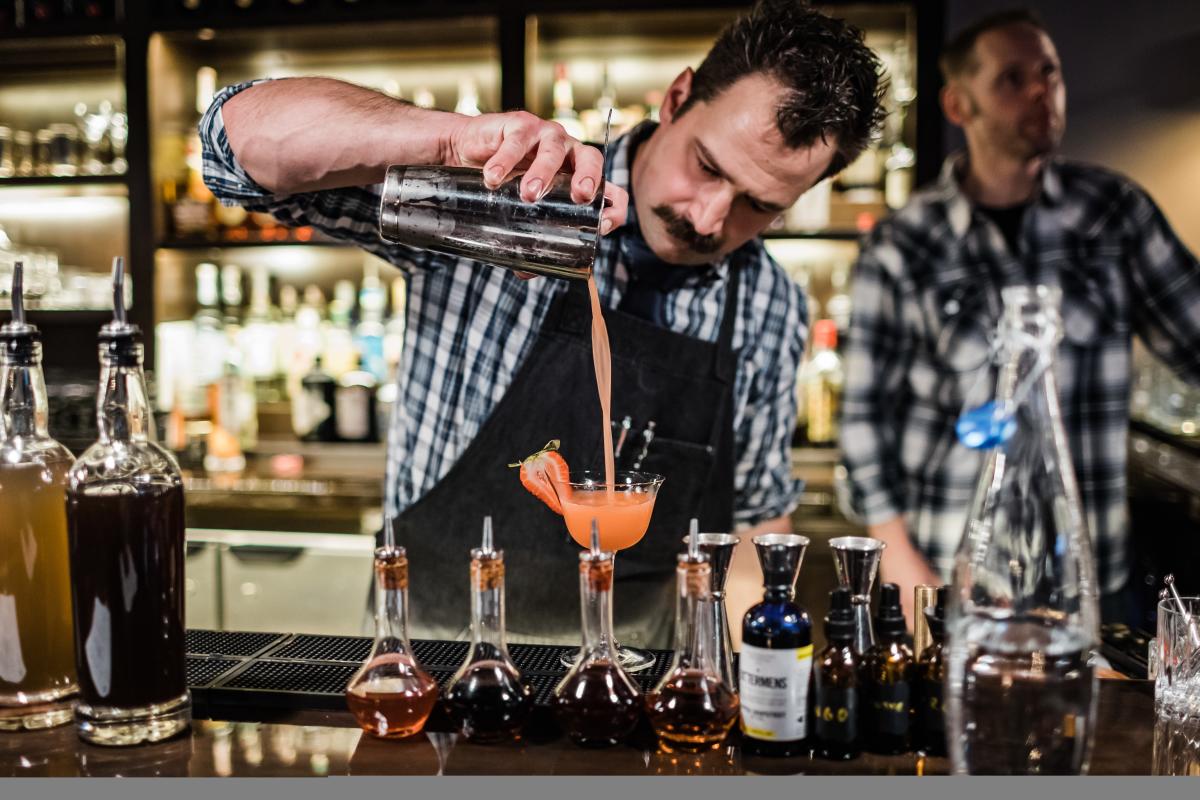 Bitter & Pour | AB-Photography.US
Mezza9 Cafe & Bakery: Mezza9 is a European-inspired dessert cafe serving up Bootstrap coffee, matcha, macaroons, and a variety of decadent cakes. With floral backdrops, velvet chairs and an intimate setting, Mezza9 is a great place to catch up with friends over coffee and dessert.
Taste it: Mezza9's menu features a variety of decadent desserts with unique flavors. Try the Banana Toffee Bourbon cake or the Blueberry Cobbler White Chocolate Cheesecake to satisfy a sweet tooth. The coffee and espresso menu also offers memorable options, like the Cookies & Creme Cold Brew or the Butterfly Pea Flower Matcha Latte.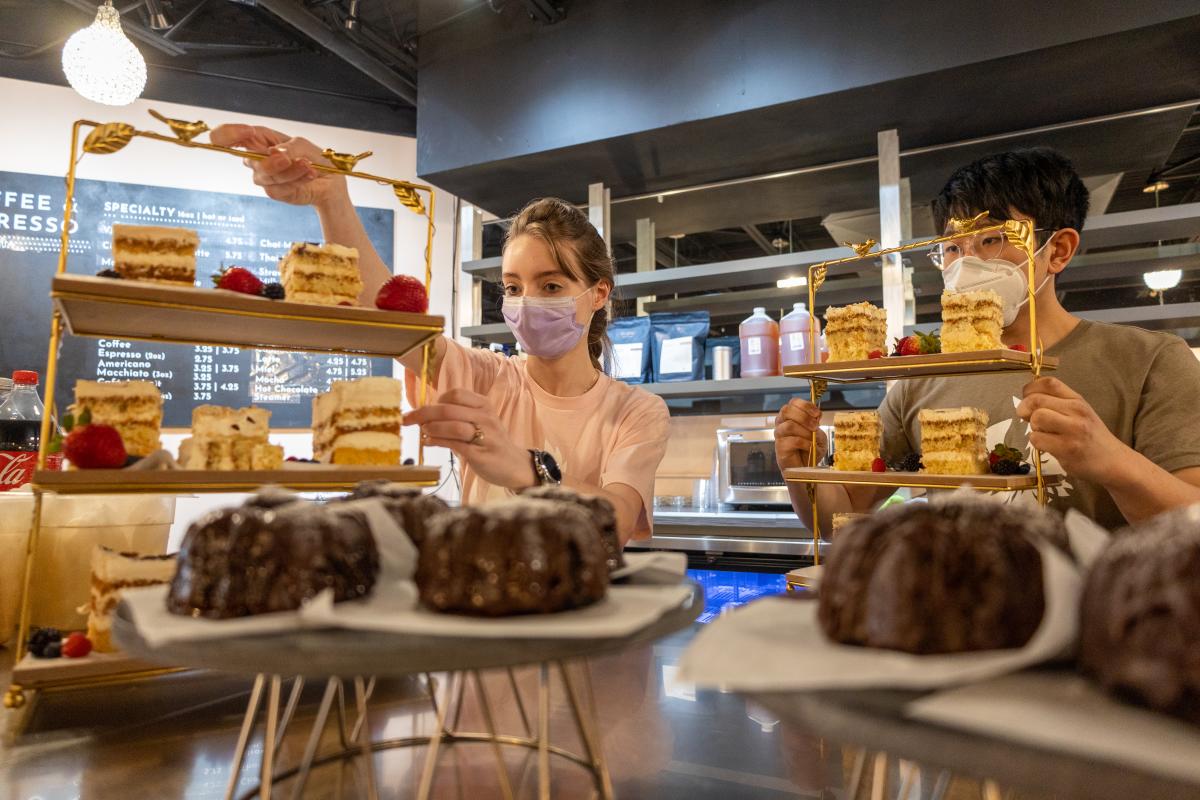 Mezza9 Cafe & Bakery
Many other exceptional dining and nightlife options exist within a few blocks of Historic Third. Kathy's Pub, known for its live music, has a rockin' rooftop patio open during the summer months. Café Steam is an independent coffee shop open until 8 p.m. every night.