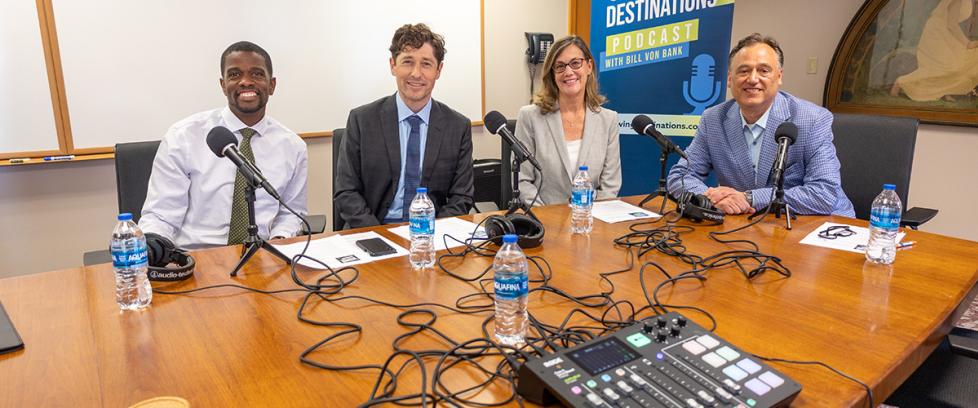 Experience Rochester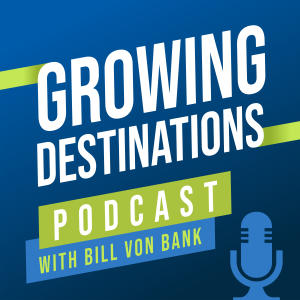 (Rochester, Minn.) June 9, 2023 – Minneapolis Mayor Jacob Frey, St. Paul Mayor Melvin Carter and Rochester Mayor Kim Norton recently joined Growing Destinations podcast host Bill Von Bank for a timely conversation on a range of topics, including downtown revitalization, public safety, development opportunities and their take on what the potential hosting of the World Expo in 2027 could mean for Minnesota. The Growing Destinations podcast is a production of Experience Convention and Visitors Bureau.
 "It was a rare opportunity to find a time when all three mayors could participate in a conversation regarding the respective challenges, opportunities and current initiatives underway to revitalize their downtowns," said Von Bank.  "The common thread running through their responses was the acknowledgement that in a post-pandemic environment, cities are catalysts for change and growth. The mayors cited specific examples regarding how they are working to fullfill those roles in order to plan for and meet their constituents' quality of life expectations and needs for today and tomorrow."
The Growing Destinations podcast is published bi-weekly and focuses on topics covering destination development, economic development, tourism, entertainment and entrepreneurism. To listen to the podcast, visit various streaming services or growingdestinations.com.