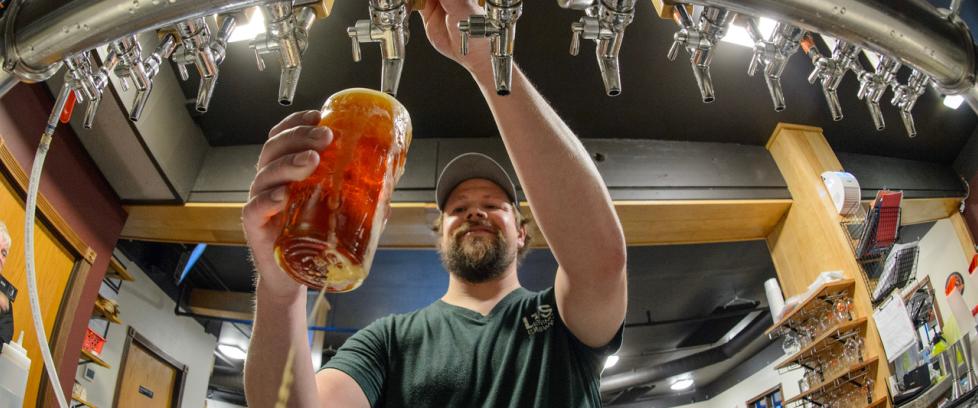 Experience Rochester presents Rochester Craft Beer Week May 15-21, 2023
Weeklong celebration of Rochester breweries features special deals, events and beer releases
(Rochester, Minn.) May 3, 2023 – Experience Rochester Convention and Visitors Bureau is pleased to announce Rochester Craft Beer Week, a new, weeklong celebration of Rochester's highly rated and award-winning breweries. From May 15 – May 21, 2023, all five of Rochester's craft breweries will offer special promotions and events including beer releases, live music, food and more. The breweries include: Forager Brewery, Kinney Creek Brewery, Little Thistle Brewing Company, LTS Brewing Company and Thesis Beer Project.
"Rochester, Minnesota has become a destination for beer enthusiasts, attracting people from around the world to experience our craft beer scene and our welcoming community," said Joe Ward, President of Experience Rochester and Mayo Civic Center. "Rochester Craft Beer Week is a great way for residents and visitors to celebrate great craft beer and support our local, independent breweries."
Rochester Craft Beer Week coincides with American Craft Beer Week, the Brewers Association's annual campaign to galvanize beer lover support for small and independent U.S. breweries, providing a boost in excitement among the beer community.
For more information and a list of each brewery's events and specials, visitwww.rochestercraftbeerweek.com.
###