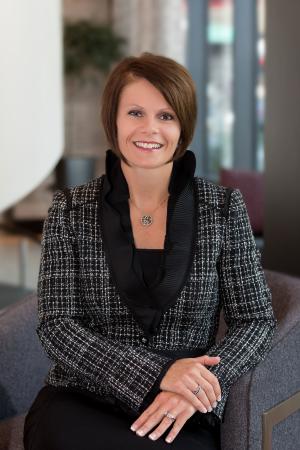 (Rochester, Minn.) August 22, 2022 – Experience Rochester has announced the appointment of Angie Richards to the position of Vice President of Sales. She previously held the position of Area Director of Sales for Avra Hospitality in Rochester, Minn. 
Richards will lead Experience Rochester's sales team, which is responsible for the booking of meetings, conventions and other events at Mayo Civic Center as well as group sales for the entire city.
"Angie is intensely committed to the Rochester region and is a proven sales leader," said Joe Ward, President of Experience Rochester and Mayo Civic Center. "We are proud Angie has chosen to continue her hospitality career with Experience Rochester and Mayo Civic Center.
Richards comes to Experience Rochester with more than 15 years of experience in the hotel industry in Rochester. At Avra Hospitality, she led a sales team representing Avra's hotel portfolio including the Hilton, DoubleTree by Hilton and Hilton Garden Inn in downtown Rochester.
Richards is active in the community with prior service on the board of directors of the
Rochester Downtown Alliance, Rochester Area Chamber of Commerce and Leadership Greater Rochester. She currently serves on the Kasson-Mantorville School Board and is co-founder of the Food For Friends program.
About Experience Rochester 
Experience Rochester MN is the official destination marketing organization (DMO) for Rochester, Minnesota, promoting the community as an attractive travel and meetings destination and enhancing its public image as a dynamic place to live and work.