Spring Break in Rochester, MN
Family-Friendly Things to Do During March & April
Rochester, MN is a family-friendly, convenient destination for a fun-filled Spring Break. Whether you're visiting Rochester or enjoying a staycation, you'll find diverse opportunities for a memorable week or weekend! View this article for Spring Break planning tips, and our Events Calendar to find out what's happening on the dates you'll be in the city.  
Indoor Entertainment
Outdoor Activities
Restaurants & Treats
Shopping
Bowlocity Entertainment Center
Bowlocity is filled with activities for all ages and includes laser tag, arcade games and of course bowling! You won't need to look far for something for the whole family. The center also includes a sports bar to fuel up after a competitive game.
Air Insanity
Rochester's first indoor trampoline park is a state-of-the-art family fun facility that will energize and excite the kid at heart in everyone. Air Insanity attractions include an open jump arena, an insane airbag, a warrior battle beam, a fidget ladder, insane dodgeball, a toddler zone, a warrior obstacle course, an extreme warp wall, slam dunk courts, a traverse climbing wall, an insanity Nerf zone, a vault escape laser maze, and a virtual reality zone.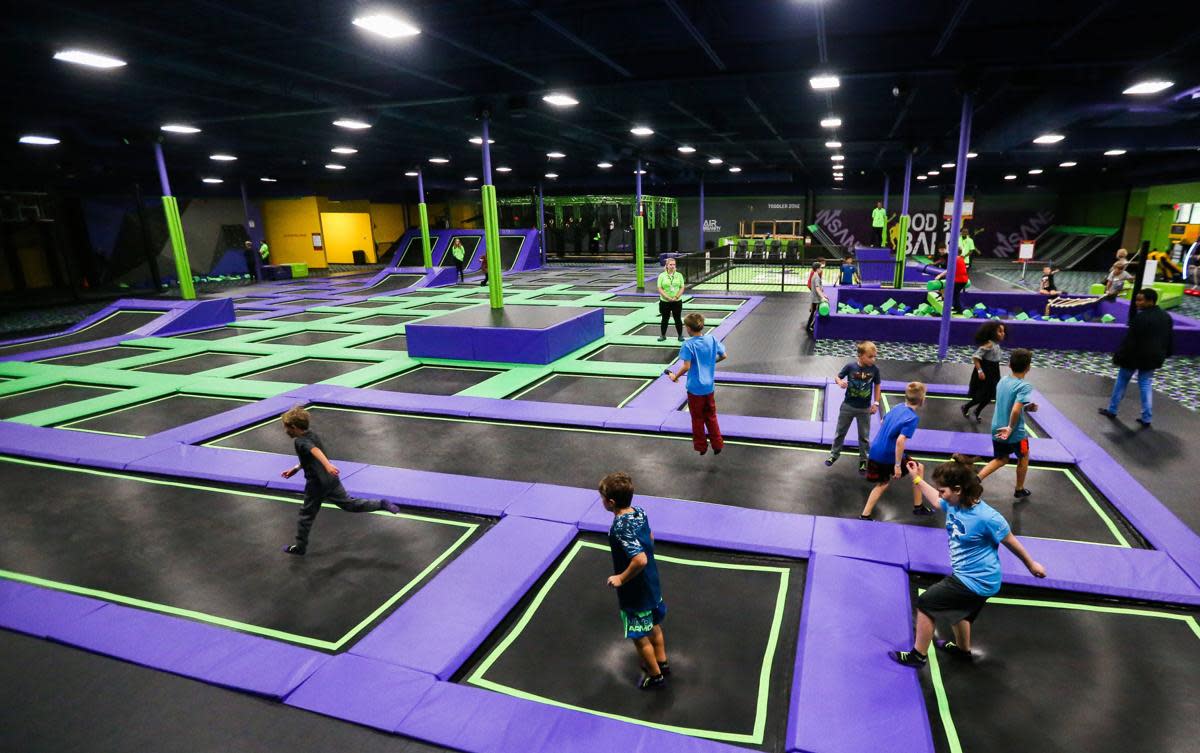 Air Insanity | Photo by Andrew Link of the Rochester Post-Bulletin
Roca Climbing & Fitness
Roca Climbing & Fitness amenities include indoor climbing, climbing instruction and training, a yoga studio, a fitness deck, a retail shop, special group events, and a spectator area. A great spot to escape for a few hours to burn energy for both kids and adults. 
Minnesota Children's Museum Rochester
The Minnesota Children's Museum Rochester offers exhibits that rotate frequently, so there's always a reason to stop back and check out the new hands-on, stimulating environment. The museum offers an interactive world that will captivate and encourage play for everyone in the family. 
Escape Rooms
Solve a mystery at the Escape Challenge or Unraveled Escape Room, where participants are locked in a themed room and must find clues in order to escape. Work together as a family to break free within 60 minutes.  
Bounce World
Need to burn off some energy? Visit Bounce World's 15,000 square foot building filled with inflatables bounce houses, inflatable slides, and other interactive inflatables. 
Rochester Art Center
The Rochester Art Center features contemporary art and showcases innovation and creativity through world-class exhibits and programs. It's also a great place to enjoy beautiful views of the downtown Rochester cityscape, the Zumbro River, and Mayo Memorial Park. 
Rejuvenate Spa & Mayo Clinic Healthy Living Program
Treat yourself (and your lucky teen?) to a spa service in the tranquil environment of the Rejuvenate Spa. Massage, manicure, pedicure, acupuncture, skin care, body treatments, and cosmetic services available. Services are delivered by licensed and certified professionals in the Mayo Clinic Healthy Living Program. You can also schedule a 45-minute private session with a wellness expert at the Mayo Clinic Healthy Living Program. The program offers one-on-ones with experts in physical activity and exercise, nutrition and weight, and stress management and resiliency.
Trolley Tour
All aboard! Catch a ride with the Rochester Trolley & Tour Company, the city's premier "hop-on, hop-off" city sightseeing tour company, or try another of our top four sightseeing tours.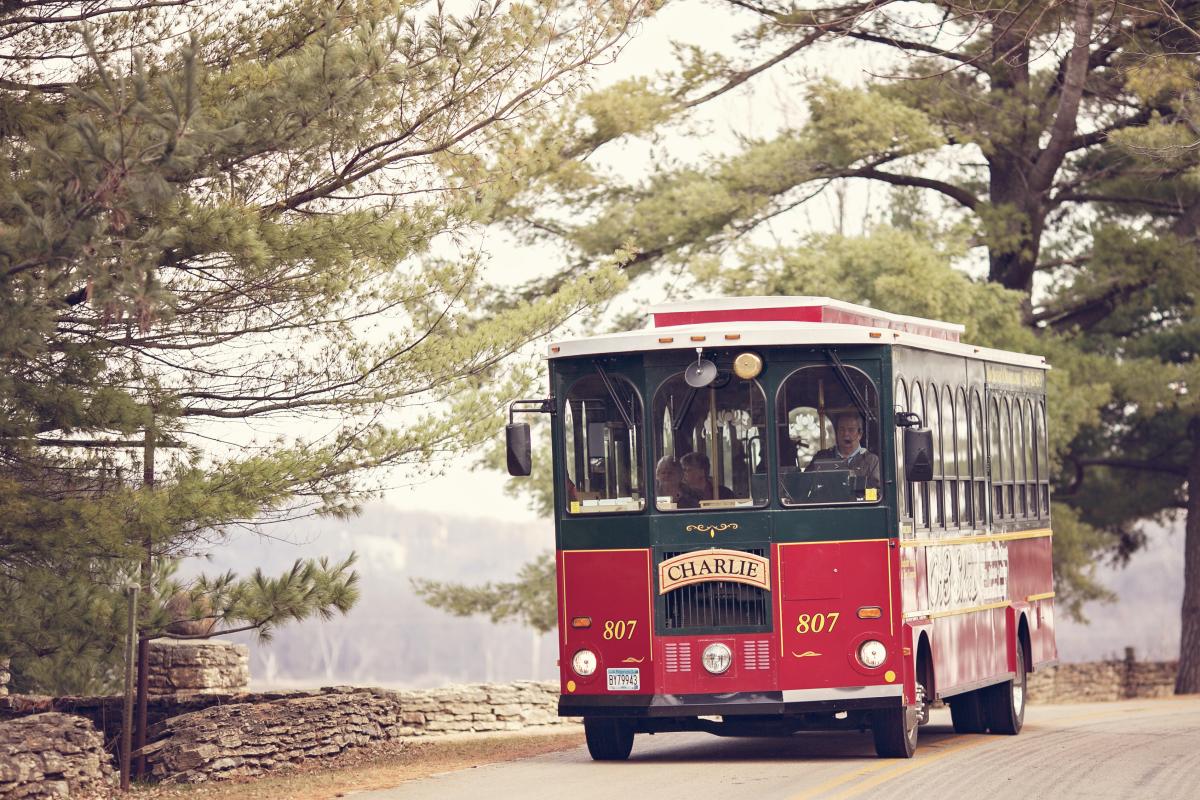 Trolley Tours | AB-PHOTOGRAPHY.US

Silver Lake Park
Reconnect with nature while you stroll the 1.8 miles around scenic Silver Lake, less than a mile from downtown Rochester. With several scenic bridges and places to play at Silver Lake Park, it may take awhile to make it all the way around! 
Quarry Hill Park & Nature Center
Eight miles of hiking and biking trails meander their way throughout the 329 acres of Quarry Hill Park.  Enjoy indoors fun as well; the Exploration Hall in the Nature Center showcases live animals and exhibits, and they also offer Discovery Packs filled with tools, maps and games to help explore the Park.
Oxbow Park & Zollmann Zoo
If you drive about 20 minutes west of downtown Rochester,  you'll discover one of the area's hidden gems, Oxbow Park & Zollmann Zoo. The park features 572 acres of land, including 8 miles of hiking trails, 4 picnic areas, camping, a ski trail and Zollman Zoo. The zoo features more than 30 species of Minnesota native animals including otter, bison, black bear, eagles, snakes, and more. The indoor nature center offers expanded educational and recreational programs and activities.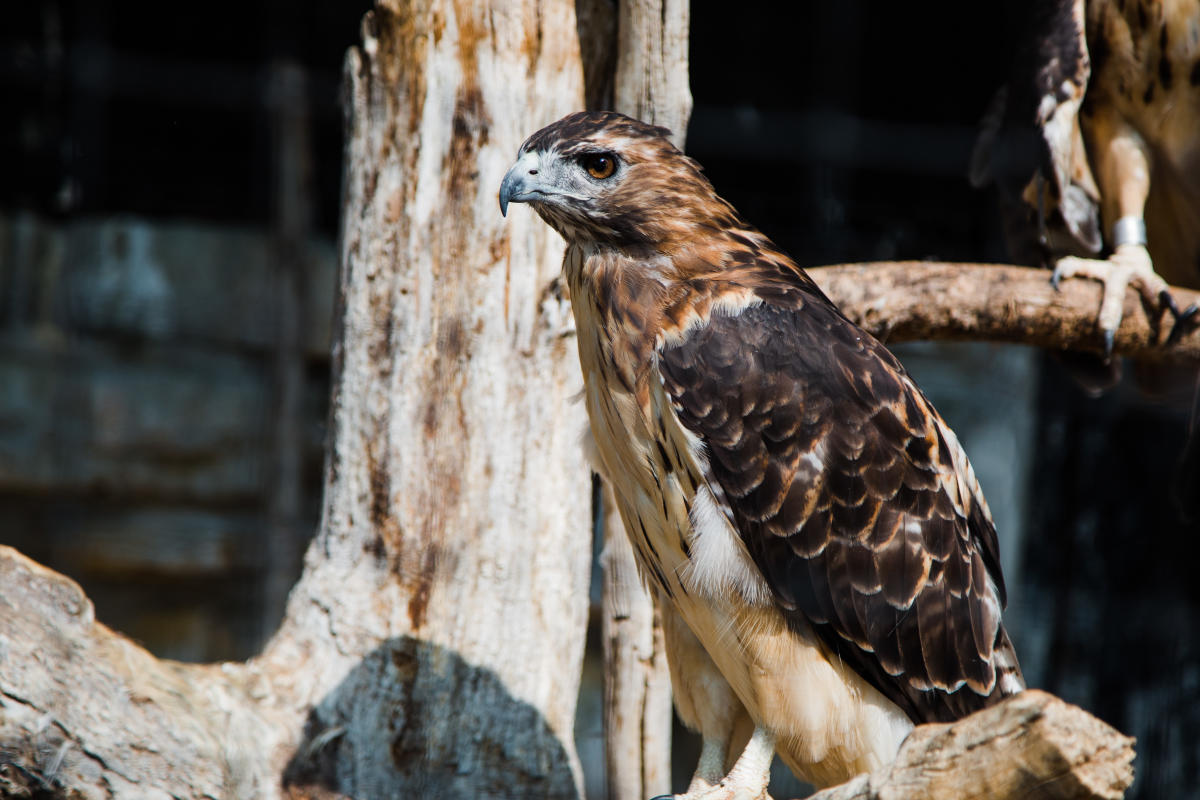 Oxbow Park & Zollmann Zoo | AB-PHOTOGRAPHY.US
Kid-Friendly Restaurants 
The vast majority of restaurants in Rochester, MN welcome the youngest eaters! Check out our kid-friendliest restaurants as well as several eateries that offer Kids Eat Free nights. 
Carroll's Corn
Are you a popcorn fan? Carroll's Corn is the home of hand-crafted, delicious popcorn and offers a variety of flavors and sizes. Located at 20 2nd Avenue Southwest Suite B12 (underneath Starbucks in the Kahler Grand Hotel). 
Flapdoodles
Rochester is home to two Flapdoodles Ice Cream locations: North and South. From ice cream flights to homemade ice cream cakes or delicious hand packaged pints, Flapdoodles has something for every ice cream fan.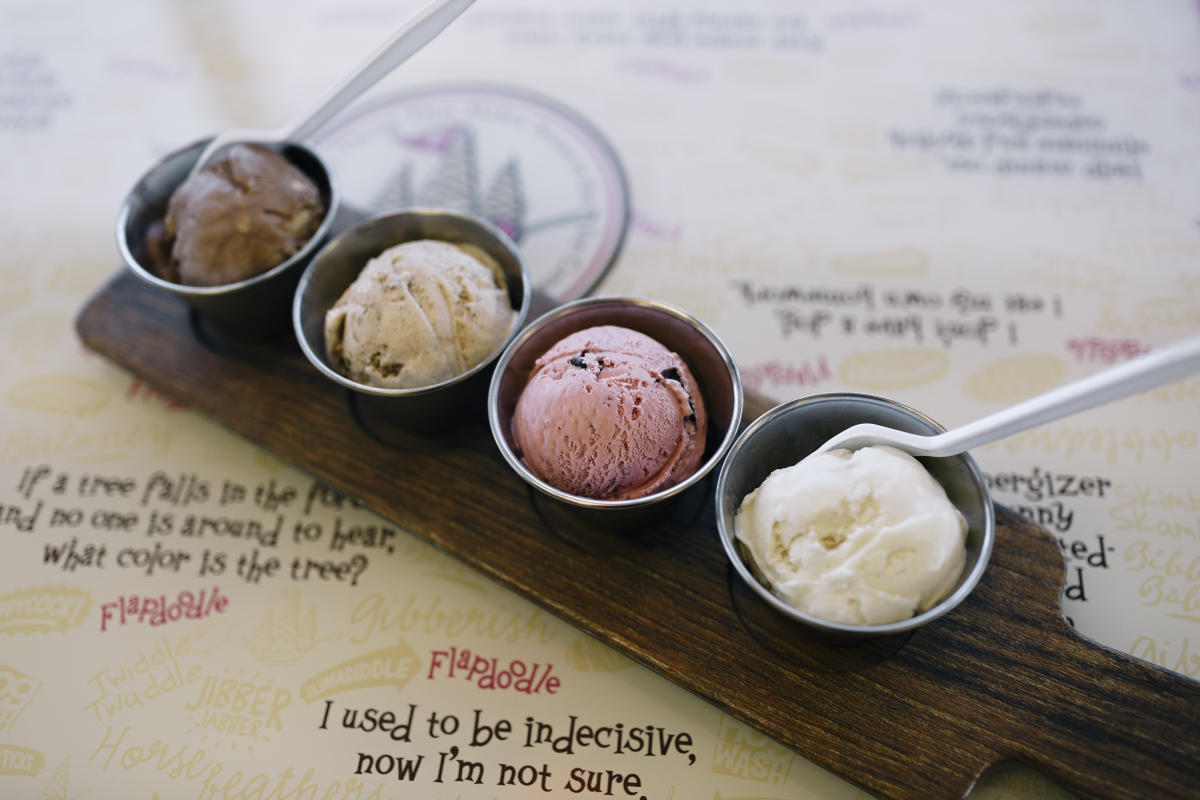 Flapdoodles | AB-PHOTOGRAPHY.US
That's How We Roll
If you're at Apache Mall, be sure to satisfy your ice cream craving at That's How We Roll, a kiosk serving trendy "rolled" ice cream.
Drift Dough
There's no better way to start a carefree day of your Spring Break than with a Drift Dough donut. Flavors include some classics - plain, sugared, and chocolate, plus several other fun and unique flavors like cotton candy, sweet corn, matcha, and more. Coffee drinks served daily. Vegan and gluten friendly doughnuts available.
Children's Stores
Shop at a variety of unique stores featuring children's apparel and toys, including the downtown boutique Baby, Baby and the locally-owned favorite of Rochester parents, ABC and Toy Zone.
Apache Mall
Find the brands you love under one roof! The Apache Mall is home to more than 100 stores. Stores that are popular with kids include Scheels Sporting Goods (featuring a toddler play area), Build-a-Bear Workshop, and many more. Restaurants at the mall include HuHot, Applebee's, and Red Lobster. 
Enjoy your Spring Break in Rochester, MN! Plan your visit today.