WHEN IN ROCHESTER, MN:
THE KEY TO THE CITY AT YOUR FINGERTIPS
No matter what brings you to Rochester, Minnesota, find what you need with the new When in Rochester MN App. Download to your phone for the seamless discovery of all things Rochester. Plan ahead – or on the fly – in one, easy to use visitors guide.
When in Rochester MN App Partners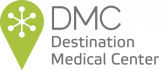 Welcome to Minnesota's Rochester: America's City of Care and Innovation
Questions? Email us at info@minnesotasrochester.com or call us at 507 288 4331.
Have a Rochester business or event that you would like to have listed on the app? Contact Experience Rochester at info@minnesotasrochester.com.