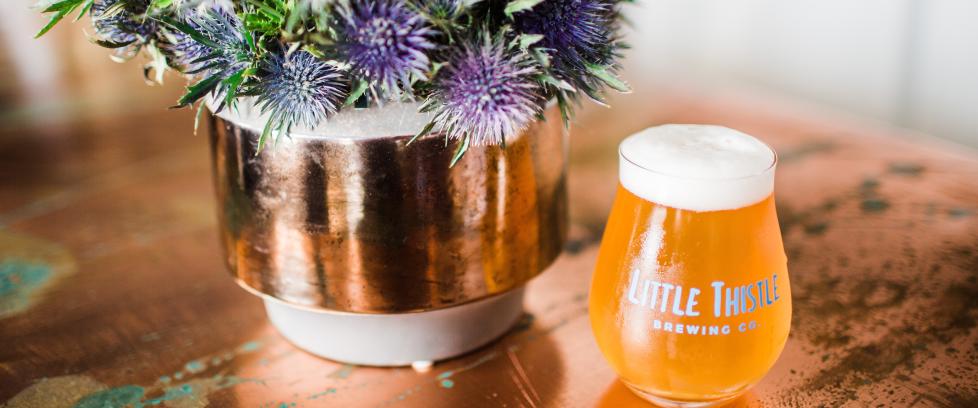 Little Thistle | AB-PHOTOGRAPHY.US
A record 7,000 breweries are in operation in the United States in 2018, according to the Brewers Association. Minnesota is part of the rapidly growing craft beer culture, and Rochester and Southeastern Minnesota are part of the trend.
2001 32nd Ave NW, Rochester, MN 55901 //  (507) 226-8280
At LTS, the goal is to "Make Amazing Beer, Have Fun, Take Care of Our People." The LTS taproom features a great line up of beers and sodas. A family-friendly destination, LTS offers games, soda flights, and frequent food trucks on site. LTS just celebrated three years of brewing. 
Grand Rounds Brewing
4 3rd St SW, Rochester, MN 55902 //  (507) 292-1628
Grand Rounds believes that the best things in life are simple and few: Drinking Beer, Eating Food and Living Grand. Just grab a pint from their bold brew selection, add incredible food from their fresh menu, and include the people you love in their fun 150-year-old space on the corner of Historic Third Street & Broadway in downtown Rochester, MN.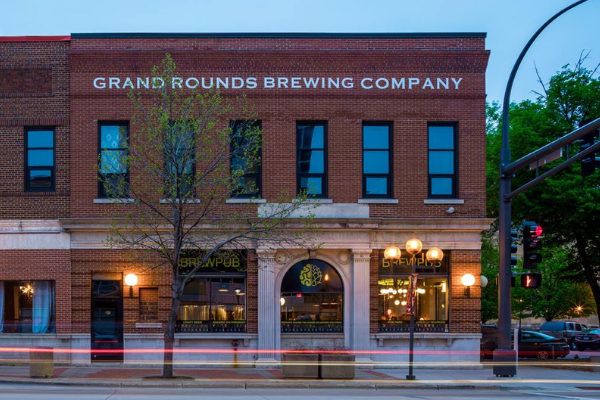 photo courtesy Grand Rounds Brewing Company
1005 6th St NW, Rochester MN, 55901 // (507) 258-7490
Forager embraces a casual dining approach and invites you to enjoy a relaxed family-friendly restaurant experience in Rochester, MN. They offer a full menu of vibrant dishes made from the freshest seasonally available ingredients inspired by our bountiful region. Their beers are made on-site in the brewery from a combination of locally foraged ingredients, regionally native grains, and wild hop varieties. Their beers pair perfectly with the ever-changing unique and rustic-style dishes.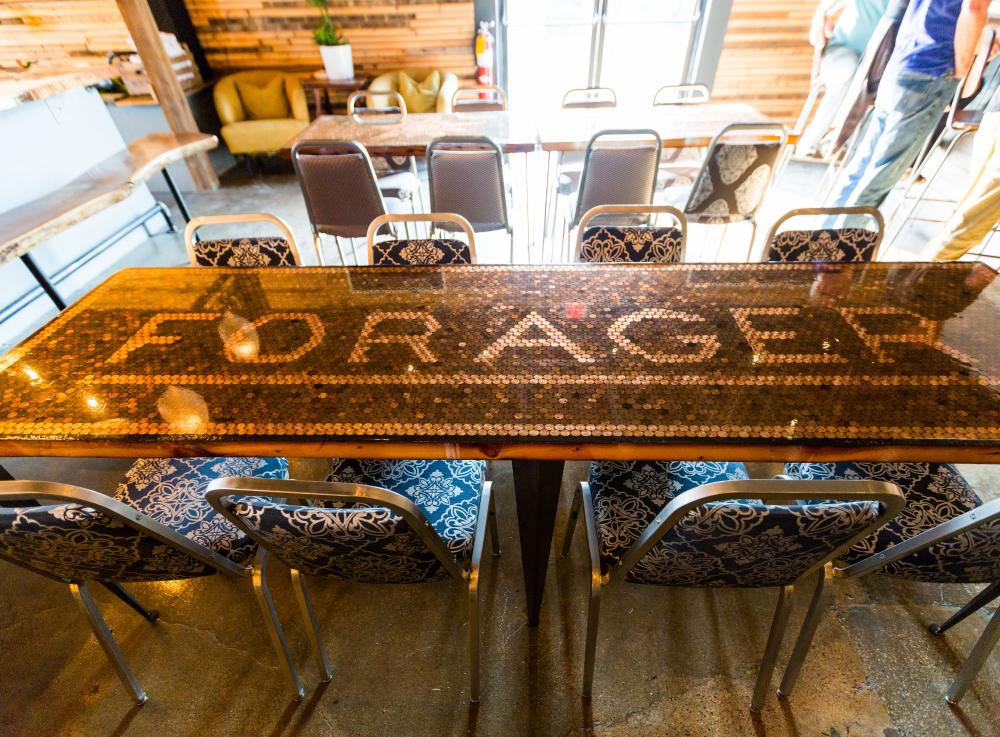 AB-PHOTOGRAPHY.US
1016 7th St NW, Rochester, MN 55901 // (507) 282-2739
Kinney Creek was the first official brewery in Rochester, Minnesota since the Prohibition! Branded "A local experience of an ancient craft!," Kinney Creek offers a behind the scenes look at the brewing process, food trucks, events, and live music. As the first brewery in Rochester, Kinney Creek blazed a trail for the growing craft beer scene. 
2031 14th St NW, Rochester, MN 55901// (507) 226-8014
A relative newcomer to the scene, Little Thistle is a brewery and taproom focused on community connection. Their repurposed facility strives to create a unique place to socialize with friends. With special attention to customers of all ages, Little Thistle provides games and entertainment for all ages to kick back in a casual environment often hosting live music and food trucks. Fun fact: the thistle was chosen to represent the brewery as co-owner Steve is Scottish and the thistle is Scotland's national emblem, symbolizing resilience and protection.
As the brewery scene grows, even more great places are popping up. Keep an eye out for Thesis Beer Brewery & Taproom coming to Rochester, Minnesota in 2019.
315 1st St, Fountain, MN 55935 // (612) 747-6367
Established in 2015, Karst Brewing owners Eric and Sandy welcome you to the first post-prohibition brewery in Fillmore County! Karst Brewing is a tiny brewery in the small town of Fountain, MN, and is conveniently located en route to many Bluff Country destinations such as Lanesboro, MN.  
And don't forget cider!
Four Daughters Vineyard and Winery
78757 State Highway 16 Spring Valley, MN 55975 // (507) 346-7300
Four Daughters Vineyard & Winery is a fully operational winery, cidery, restaurant and event center. Their sprawling estate is a must-visit and includes a tasting room and large production areas, as well as a 6 acre vineyard on the property. Nestled in rural Southeastern Minnesota, the winery is now the exclusive home of Loon Juice hard cider. Everything starts with the best tasting apple around: The Honeycrisp. From there, the recipes are simpler, healthier, and better-er.
4609 135th St E, Dundas, MN 55019 // (413) 552-8872
Based out of Dundas, Minnesota, just south of the Twin Cities, you can tour the orchard and cidery, drink delicious hard cider (fresh available during the pressing season), and buy organic apples. Keepsake has a philosophy centered around healthy living. This includes work, play, food and drink. They also have local products, including cheese and crackers, meats, garlic and maple syrup available for purchase. Get off the beaten path and discover what Keepsake is all about!
Also, check out our guide to local wineries, some of Rochester, MN's best mixed drinks, and downtown's hot spots for Happy Hours!