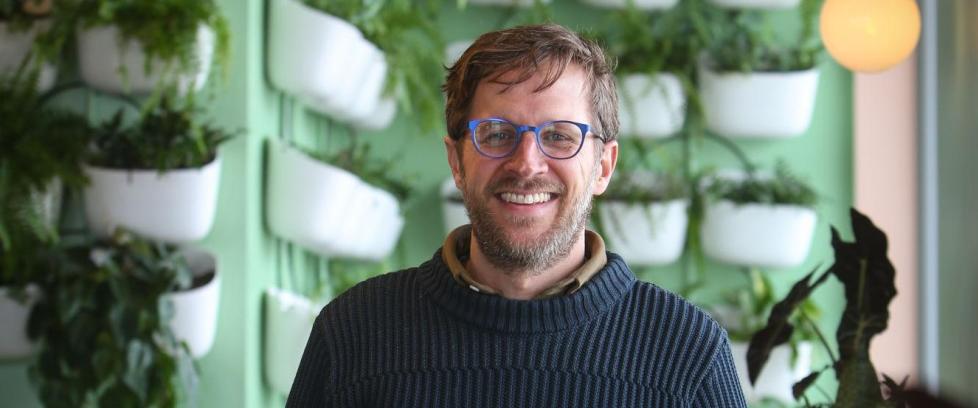 507 Magazine
James Beard Award-winning chef Paul Berglund has a passion for culinary exploration
Paul Berglund developed his appreciation for good cuisine in Japan while he was stationed there with the Navy. "The Japanese really prize craftsmanship," he said. "The people there appreciate good food and the way it's prepared."
From the Navy, he got a job as a pizza chef and worked his way up the culinary ladder to assistant chef at Oliveto in Oakland, Calif.
Berglund said he enjoys expanding his knowledge in culinary arts and working with new ingredients. After heading the Bachelor Farmer in the Twin Cities for six years, he spent the past year-and-a-half as culinary director for Vestalia Hospitality. Now, the James Beard Award-winning chef is bringing his experience to Rochester as the new culinary and sustainability director at Fiddlehead Coffee Co.
Berglund is moving to join his fiance, Tia Chakraborty, a Mayo Clinic neurologist. However, his love of culinary exploration isn't being left behind. Berglund doesn't have to look far to see opportunities to learn. From Fiddlehead's new home at Fourth Street and Third Avenue SE, he can view the site of the downtown Rochester Farmers Market.
"There's no better farmers market in Minnesota," he said, craning his neck from his seat at Fiddlehead, as if checking to see if it was still snow-covered. "I'm so excited for May to come around," he said. "There's just so much potential — literally across the street."
The market offers new ingredients including Hmong melons, bitter ball melons, sweet potato greens, and other unique produce.
As Berglund was first learning to cook, he was struck by the similarities between Japanese and Italian food philosophies. "The two share a directness and simplicity," Berglund said. Both offer more complex dishes, but their staples are few-ingredient efforts of quality, he said."If the tomatoes are great, the oil is fine and the pasta prepared just right ... it's a very essential experience," Berglund said. Good sushi relies on pristine fish, prepared rice, and fresh wasabi. "You don't need anything except maybe a dab of good soy sauce."
Working with fresh ingredients and learning how to present their flavors well is the kind of challenge Berglund can sink his teeth into.
When he explored the area last fall while mulling over his move, he bought some bitter ball melons. "I didn't really cook them very well," he said with giddiness. "As a chef who's been cooking for 15 years, to work with new ingredients, that's a treasure," he added. "I live for things like that."
Berglund noted the region is rich in dairy producers and is looking for local and sustainable sources for fruits, honey, and maple syrup. He'll work with Fiddlehead Chef Brandon Adams to create new dishes for customers. Adams has been working to learn the new kitchen setup and equipment.
Adams tells Berglund he thinks he has the induction range figured out for searing salmon and scallops. "I have a lot to learn," Berglund said with a smile.
Discover more about the Rochester Farmers Market and new restaurants in Rochester, MN.