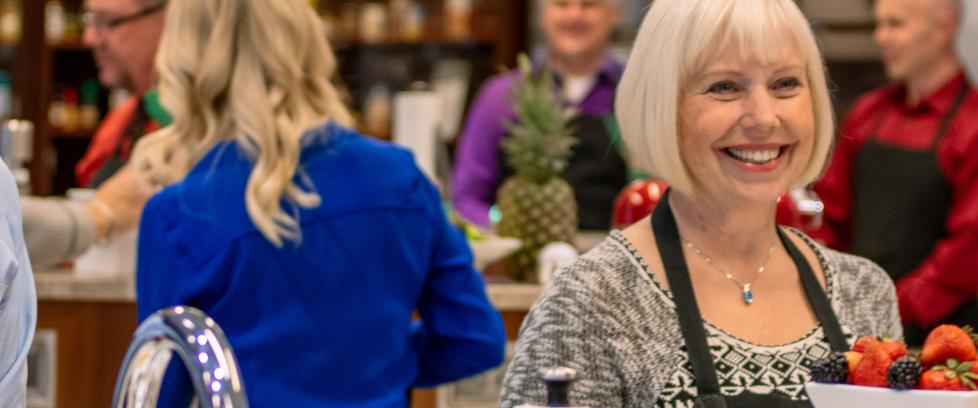 Participation Kitchen | Mayo Clinic Healthy Living Program
Discover how Mayo Clinic's Healthy Living Program is an excellent venue for staff retreats, board meetings, client receptions, and more. 
One of the things Mary Gastner, interim executive director of Experience Rochester MN, repeatedly hears as she tours groups through Mayo Clinic's Healthy Living Program is a hopeful and incredulous, "You mean, I can do this, too?" Gastner says that Mayo Clinic's well-earned reputation as a world-class health care and research facility leads some to believe that its amenities are exclusive to a select few. That, she says, couldn't be further from the truth.
As the interim head of the city's convention and visitors bureau, Gastner has brought in groups from across the country, ranging from as few as five people to as many as 100 to experience Mayo Clinic's customized wellness offerings. "We recently had a group of 50 leaders from a health professional association meet on the campus. They were blown away – they didn't even know this opportunity existed," she says.
Promoting Wellness Through Hands-On Experiences
Mayo Clinic's Healthy Living Program, located on the top floors of the Dan Abraham Healthy Living Center on the historic Mayo Clinic campus, is not only a state-of-the-art wellness facility, it's also a flexible meeting venue, complete with a range of team-based wellness initiatives. The building features conference, breakout, and reception rooms, healthy catering options, audio-visual services, and resources such as whiteboards, easels and Wi-Fi.
But what makes the venue genuinely stand out is the ability to weave experiential wellness sessions led by Mayo Clinic experts into a meeting's agenda. Activities can include keynotes by Mayo Clinic professionals, team-building activities such as chef challenges in the Participation Kitchen and activity breaks designed to shake off those mid-afternoon energy slumps. To cap off the day, the top-floor lounge and outdoor patio is the perfect place for a post-meeting reception.
"At Experience Rochester MN, we've had Healthy Living Program retreats with both our core team of employees and also our volunteers. That's one of the best things that they do there. They customize the program for their audience. So our base staff, who are fairly young, had more physical activity built into the agenda, while our volunteers, who tend to be a little older, focused on stress and resiliency," explains Gastner.
She says holding a strategic meeting, board or staff retreat, or VIP client event in conjunction with the Healthy Living Program makes a powerful statement about a company's workplace culture. "It's been my experience that a lot of corporate groups will talk about wellness, but actually doing it is another thing. Weaving the Healthy Living Program into your business agenda is a true commitment to the process."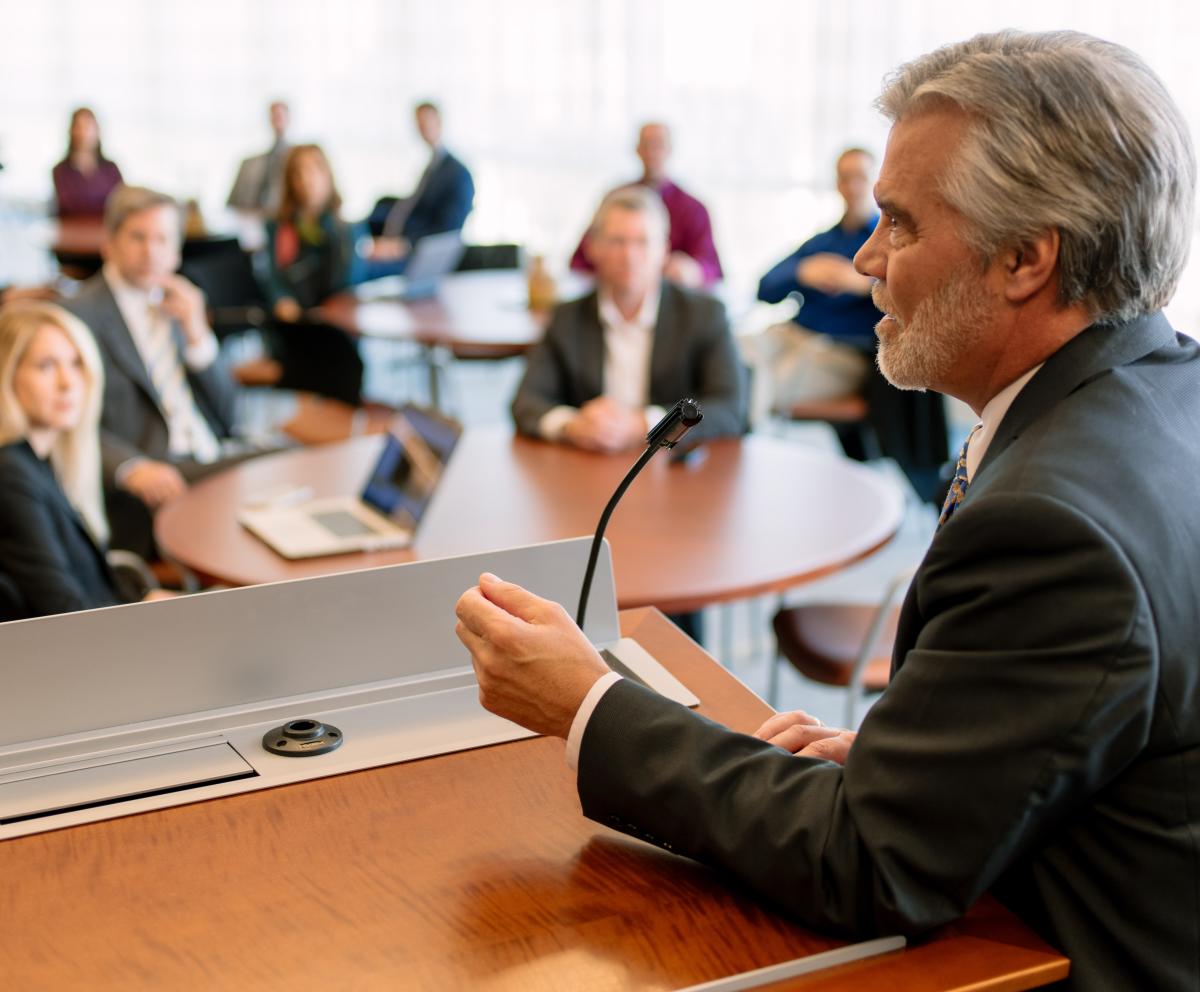 Physician Keynote | Mayo Clinic Healthy Living Program
Kick-Starting Healthy Habits at Work
Dr. Phil Hagen, one of the medical directors for the Healthy Living Program, agrees, noting that building wellness into a meeting or retreat agenda offers a head start for a company that wants to stress a healthy working environment. "Don't underestimate the power of a group experience. Peer support can be a very effective method for healthy behavior change. A work team that's together five days a week can reinforce, influence and support the healthy eating, physical activity and resiliency guidance we provide long after the experience they have here."
As part of the program's activities, groups can also opt for Mayo Clinic or Sports Medicine Center tours, leadership development sessions on topics ranging from time management to effective communications skills, and workshops on best practices in employee wellness programs and creating a culture of health and well-being.
"Before a group attends the Healthy Living Program, they're looking forward to the opportunity. And afterward, they are the program's biggest champions. They find it to be very inspiring; it gets them thinking about well-being. They become a conduit for moving the wellness agenda forward in a company," Gastner says.
The Mayo Clinic Health Living Program is headquartered in Rochester, MN and open Monday-Friday 6:30 a.m. – 7 p.m. Visit healthyliving.mayoclinic.org or call 507-218-2876 for more information.  
This article was originally published in Minnesota Business magazine.
Contact Chris Wagner at Experience Rochester MN (cwagner@minnesotasrochester.com) if you are interested in hosting a meeting or event in Rochester and would like more information about how to incorporate the Mayo Clinic Healthy Living Program into your agenda. Also, read about how Mayo Clinic can provide other resources—including facility tours and expert speakers—that will optimize your convention or conference in Rochester, MN.