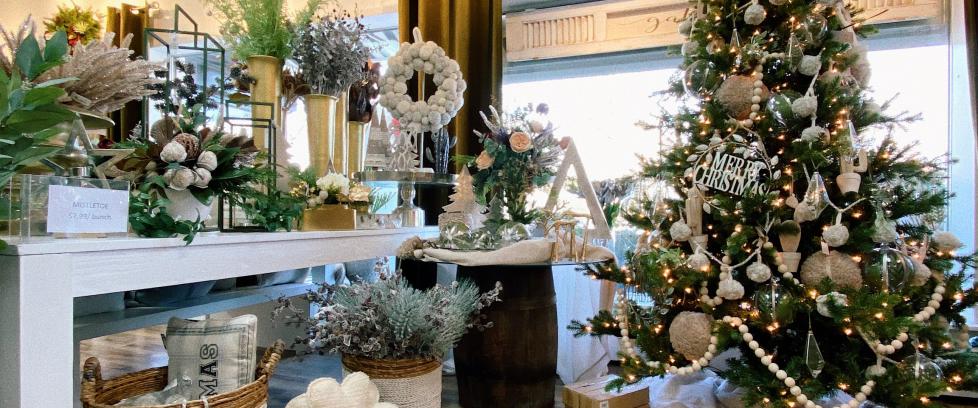 AB-PHOTOGRAPHY.US
Have a merry time completing your holiday shopping in Rochester, MN with several festive and unique shopping events.  Find the perfect gifts for your friends and family--and get in the holiday spirit--at holiday shows, sales, and open houses.  
Lighting of the Vines - Sat., Nov. 30, 4:30 p.m. - 8 p.m. Stock up on local wine for your holiday gifts while enjoying the fourth annual lighting of the vines at dusk while drinking mulled wine and cider. Salem Glen Winery, 5211 60th Avenue SW, Rochester, MN
Small Business Saturday - Sat., Nov. 30, 11:00 a.m. - 4:00 p.m. #ShoppingSmall has never been more fun! A list of participating stores and their offers are here.  Downtown Rochester
Pet Night at Santa's Workshop (Apache Mall) - Nov. 18, 25 & Dec. 2, 9, 16, 5:00 p.m. - 8:00 p.m. Bring your furry friends in for a pic with Santa, because pets are family too! Capture a special moment with your dog or cat to cherish for years to come. Apache Mall, intersection of US 52 & US Route 14.
Fleece Navidad - Sat., Nov. 30, 10:00 a.m. - 2 p.m. A chance to hug an alpaca and buy items made from their wonderful fiber. 4220 Eastwood Road SE, Rochester, MN.
Nature Art Show and Sale at Quarry Hill Nature Center - Sat., Dec. 7, 9:00 a.m. - 4:00 p.m. & Sun., Dec. 8, 11:00 a.m. - 4:00 p.m. You'll see pottery, jewelry, paintings, photography, glass, woodworking and more. Admission is free and ten percent of all sales are donated to the Friends of Quarry Hill in support of nature education programs. 701 Silver Creek Road NE, Rochester
Feast! Local Food Marketplace - Fri., Dec. 6 and Sat., Dec. 7, 10:00 a.m. - 4:00 p.m. Come sip, sample, and stock up on locally-made foods, from Iowa, Minnesota, and Wisconsin. Discover new flavors made with local ingredients to stock your pantry or gift your favorite foodie. Besides the market, also enjoy cooking demos featuring locally sourced recipes and children's activities featuring exhibits from the Rochester Children's Museum. Spring for a VIP wristband to sample locally-crafted beer, wine and hard cider. Mayo Civic Center, 30 Civic Center Drive SE, Rochester, MN
Scandinavian Christmas Bazaar - Sat., Dec. 7, 9:00 a.m. - 3:00 p.m. Featuring a meatball luncheon including krumkake, lefse, sandbakkels. Selling crafts, Lefse, baked goods, and attic treasures. Zumbro Lutheran Church, 624 3rd Avenue SW, Rochester, MN
Christmas Open House at Rochester Harley Davidson - Sat., Dec. 7, 9:00 a.m. - 3:00 p.m. Annual Christmas open house at Rochester Harley Davidson. Come enjoy the celebration with good holiday cheer & fun! Food, drinks, prizes & Santa! 7180 Highway 14 East, Rochester
Winter Wonderland: Craft & Vendors Show  - Sat., Dec. 7 & 14, 10:00 a.m. - 3:00 p.m. Shop from local crafters, artists, handmade , re-purposers and also direct sales consultants. Vendors include Mary Kay, Color Street Nails, 31 Gifts, Norwex, Tubby Tactical, Annabelle Creations, and more. Graham Arena Complex, 1570 Fairgrounds Avenue SE, Rochester, MN 
The holiday season isn't the only time you'll want to shop in Rochester, MN. From unique gift boutiques to beloved local apparel shops, the shopping scene in Rochester, MN features a premier mall as well as one-of-a-kind independent establishments offering only-in-Rochester merchandise. (And here's one extra benefit of shopping in Rochester, MN: no sales tax on clothing!)