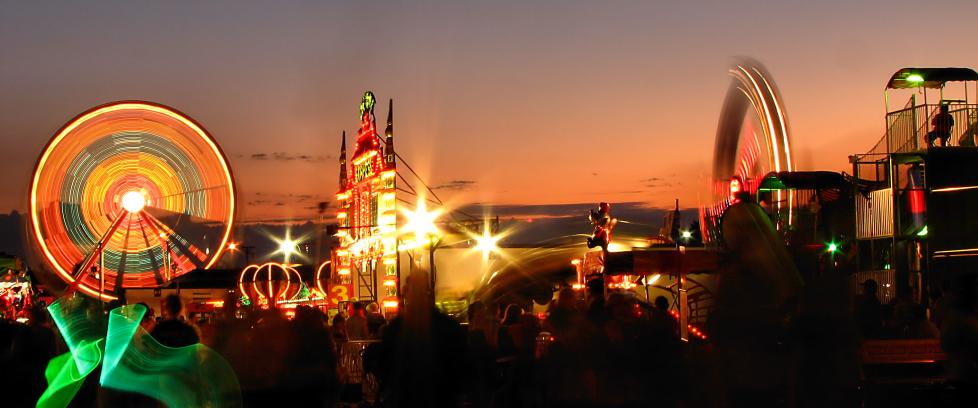 Chad Johnson
Your complete guide on what to do, see and eat at the Olmsted County Fair in Rochester MN! Fairs and festivals are a Minnesota tradition. Walking around the fairgrounds with a sticky-sweet, warm bag of freshly made mini-donuts in hand, there's nothing quite like a day at the Olmsted County Fair. The anticipation and excitement that the fair brings, from the aromas of the food vendors and stands, to the shouts of excitement from kids on the merry-go-round, is something that has truly become a memorable part of summer.
Use this guide from the Rochester MN Moms Blog to learn the ins and outs and prepare for a fun day (or night!) at the Olmsted County Free Fair! 
When to Go
The 2018 Olmsted County Fair dates are Monday, July 23rd – Sunday July 29th.   Below we've outlined the times that each building and area are open. While the fair officially opens on Monday the 23rd, most attractions get into full swing by Tuesday evening.  You can plan accordingly by using the hours below:
Commercial Buildings #31 & #35 Hours: 
Open to the Public:
Tuesday through Saturday: 11 AM to 9 PM  // Sunday: 11 AM – 6 PM
Food Vendor Hours:
Tuesday: 5 PM – 10 PM // Wednesday – Saturday: 11 AM – 10 PM // Sunday: 11 AM – 6 PM
(Food vendors may be open extra hours on Monday and Tuesday after 10 pm)
Miracle of Birth Center Hours:
Monday: 4 PM – 9 PM // Tuesday – Saturday: 9 AM – 9 PM
Carnival/Midway Hours:
Tuesday: 5 PM – 11 PM // Wednesday – Friday: 1 PM – 11 PM // Saturday: 10 AM – 11 PM // Sunday: 12 PM – 6 pm
Things to Do (for Adults!)
Beer Garden and Live Music Events
The Beer Garden is the place to be to enjoy some adult beverages at their full service bar as well as listen to musical acts throughout the afternoon and evening (starting the afternoon of Tuesday July 24th). With over 15 different acts over 6 days, there is definitely something for everyone. Click here for the full line-up.  Feel like you have something to share with the world?  Consider entering the Talent Show on Saturday afternoon, July 28th at 1:00 pm! 
Grandstand Entertainment
If you're looking for big ticket entertainment, bull riding, auto-cross, demo derbies and more…look no further than the Grandstand Line-up!  This year, big names like Skillet and Scott McCreery will be at the Olmsted County Fair. The Great Frontier Bull Riding Show will be held on Thursday, July 26th at 7:00.  For all show and grandstand entertainment details and to purchase tickets visit the Grandstand entertainment page.
Extreme Challenge 238
New at the Olmsted County Fair this year is the Extreme Challenge 238 MMA (Mixed Martial Arts) event. Featuring local MMA fighter Travis Wiuff, this adrenaline pumping event will be held on Saturday evening, July 28th in Graham Arena 4.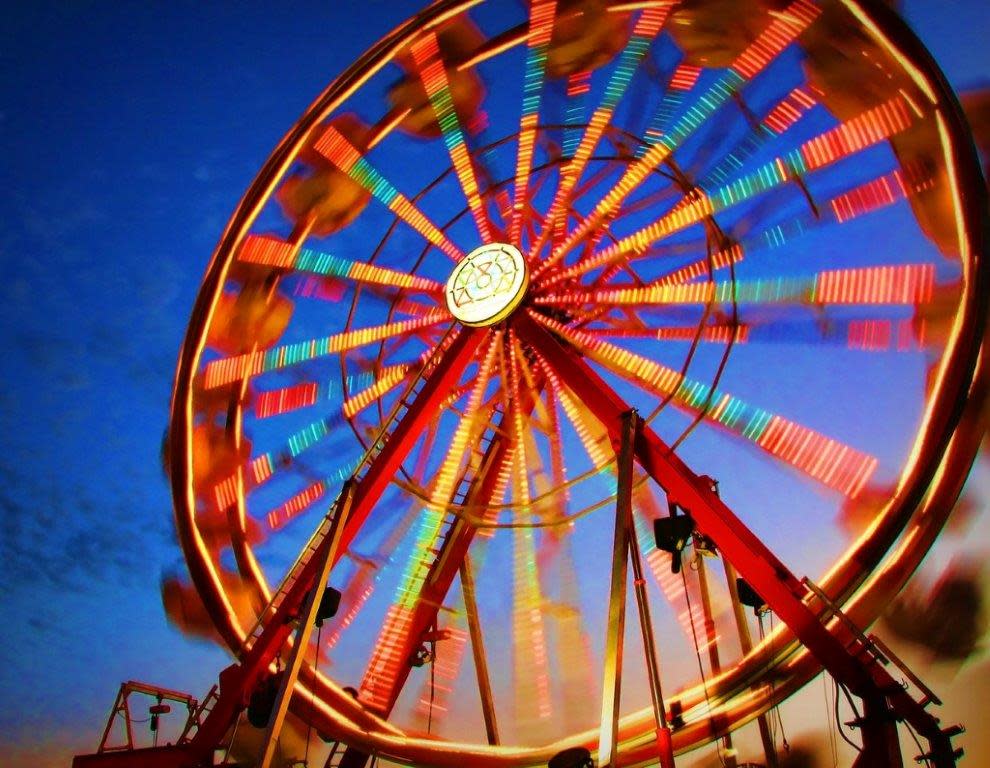 Olmsted County Fair at Twilight | Chad Johnson
Things to Do (for Kids!)
Miracle of Birth Center 
For a truly unforgettable experience (and a great chance for some summer education), you have to check out the AgStar Miracle of Birth Center. Kids will have the opportunity to see baby animals: piglets, calves, lambs, bunnies, chicks and more!  If you're lucky, you'll be there to witness the actual Miracle of Life (and be prepared for 100 questions afterwards)!
4-H Buildings
4-H has a large presence at the Olmsted County Fair.  One of the most fun ways to see and learn about 4-H is to visit the animal buildings.  This is where 4-H students have the opportunity show off the animals they keep and raise.  Keep in mind that each 4-H animal area has a 4-H exhibitor monitoring the animals.  If not busy tending to the animals, they are usually happy to introduce you and your children to their animal(s) and answer any questions you might have!  
Conservation and Wildlife Building
After a couple years hiatus, the DNR fish will be returning to the Conservation and Wildlife building across the street from the midway!  This is popular exhibit, the kids are sure to love it.  Whitewater State Park and Quarry Hill will be bringing snakes and birds throughout the week as well.   On Fridaythe Whitewater Watershed Lego model will be on display with a build-your-own watershed station. Watch for schedules posted around the fairgrounds. 
Carnival and Midway
What's a fair without the rides?  The Olmsted County Free Fair has so much to offer for all ages on the midway.  From bumper cars, to the merry-go-round, to even greater thrill seeking rides! Try your hand at some of the carnival games: maybe you'll end up the brand new owner of a teddy bear the size of your living room!  For all ticket information, check the ticket page.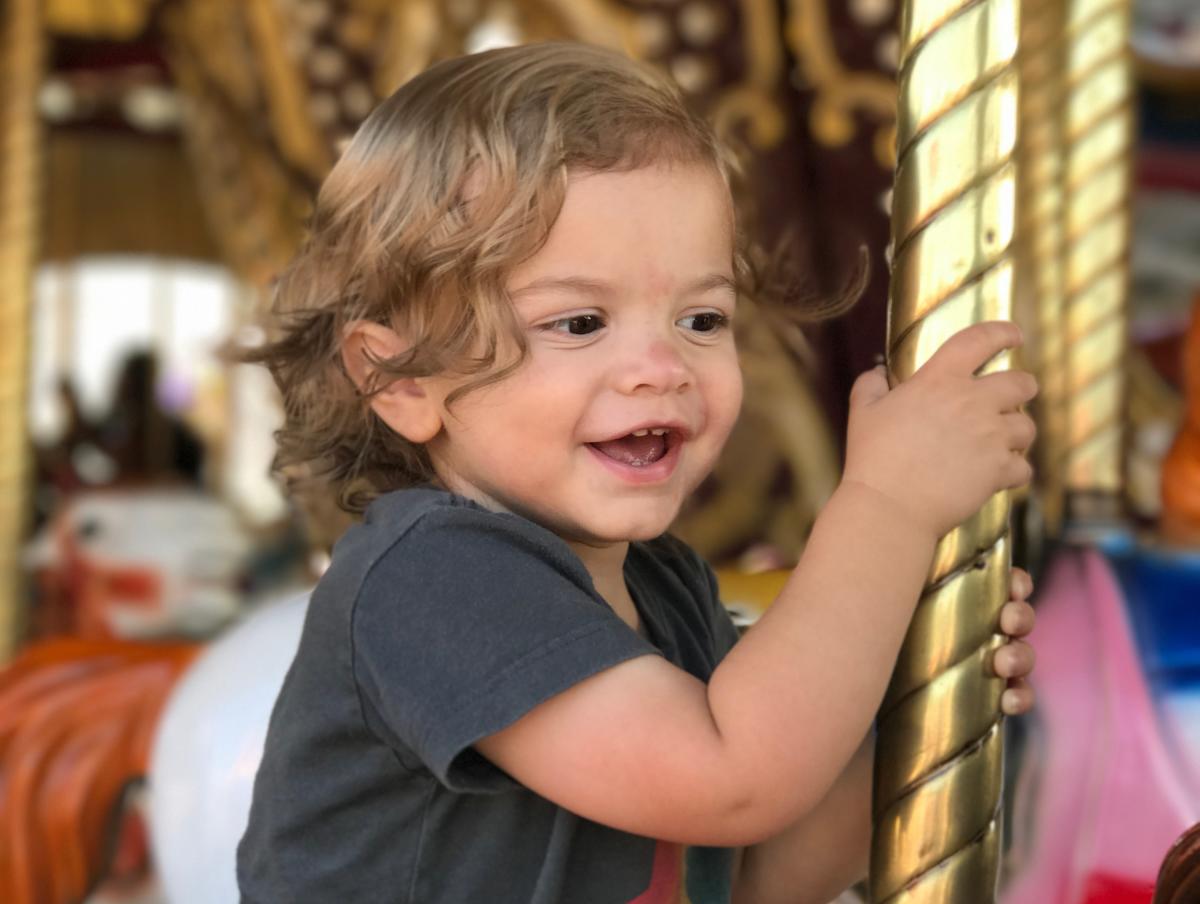 Midway at Olmsted County Fair | Becky Montpetit
Family Day
Friday, July 27th is Family Day at the Olmsted County Fair!  Throughout the day all through the fairgrounds there will be special family friendly activities.  Visit the Minnesota Children's Museum Rochester inside the (air-conditioned) Graham Arena lobby from 9 AM – 7 PM where they will be featuring some fun activities around the concepts of healthy eating and physical activity.  
What to Eat
The Olmsted County Free Fair offers up all those wonderful, traditional fair foods that we've all grown to love.  There is no shortage of mini-donuts, cotton candy, corn-dogs, cheese curds and ice-cream.  In addition to these well-loved foods are some more non-traditional options such as wood-fired pizza, gyros, spiral fries, and freshly squeezed lemonade.  Get your favorites and then try something new!  For complete food vendor information, visit the Food Vendor page here.   
How to Get There and Where to Park
The Olmsted County Fairgrounds are conveniently located on South Broadway just over a mile from downtown Rochester.  Parking is available for $5/day or $20/week.  If you'd like to save some money (for that extra bag of mini donuts), consider street parking in some of the neighborhoods to the west of the fair.  You'll have to cross very busy Broadway, but there is a crosswalk and stoplight.  At busier times there is also generally a traffic officer.  What you do not want to do is park in the business parking lots to the west of the fair ground.  This is a quick way to get towed!  
Tips and Tricks
Looking for something cool to drink?  Head to the Olmsted County Dairy Association milk stand (near the Miracle of Birth Center) where you can purchase a 16 ounce milk (chocolate, white or mixed) for $1.  This is great for kids and is a healthy option amongst the fried foods.
The 4-H animal pens need to be cleaned out by 10 AM everyday.  For the "freshest" fair experience, consider visiting during this time!
You might not want to give up the $5 for parking, but it is right on site and a short walk.  It's worth it for the convenience alone especially if you have small children or are pushing a stroller.
If you are visiting the fair with children, make sure you designate a meet-up spot in case you become separated.  It is also a good idea to stash your phone number somewhere on your child.  In a pocket or written on the back of a hand, this can be most helpful in returning your child to you quickly.
Consider visiting during non-peak hours: the morning right when it opens or after lunch.  The busiest times will be between 5 PM – 8 PM every night.
Discover other fairs and festivals happening soon in Minnesota's Rochester, and find descriptions of our can't-miss annual events. Come celebrate with us in Rochester, MN!