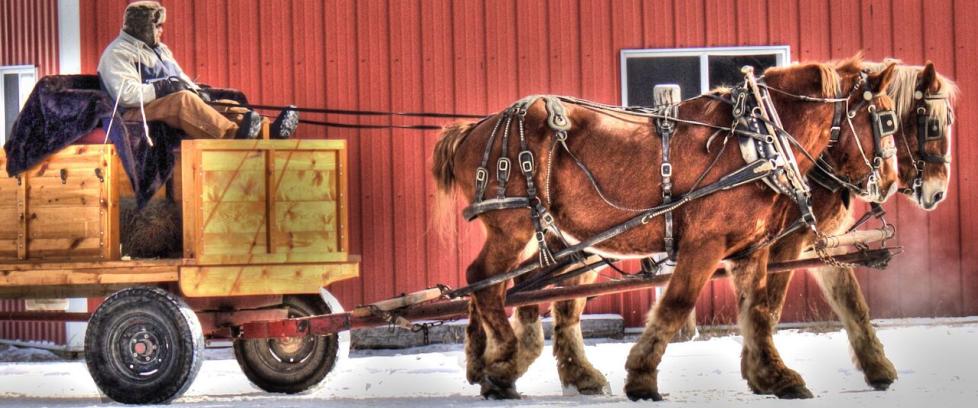 One of the most fun things to do in Rochester, MN is our beloved WinterFest! (Discover more about WinterFest 2019.) WinterFest is an annual celebration of the Bold North and its high-spirited citizens. Whatever the temperatures during this month-long series of entertaining events and activities, WinterFest attendees will feel the warmth of a city known for its caring culture and good cheer.
"WinterFest is a great way to break up winter with some fun family activities, both indoor and outdoor, that help nonprofit groups in our community," says loyal attendee Mike Dougherty.
What all is there to do at WinterFest? WinterFest 2018 runs from Jan. 18 to Feb. 18, (click here for information on WinterFest 2019) so consider attending these prime-time activities:
"That 70s Party" is a new event this year, so be sure to check out this "blast from the past" benefiting Century High School's Senior Class Party. It will be held Jan. 27 at 125 Live from 7 to 11 p.m., and is geared for participants who are 21 and older.
The Mac-n-Cheese Mile on Jan. 27-28, with drop-offs at all Hy-Vee locations, is another wonderful option within the WinterFest roster. Donate a box or more of mac-n-cheese and watch as your addition helps form a mile-long line of the tasty meal. Feeding the hungry via Channel One Regional Food Bank was never so much fun!
The GREAT Cardboard Sled Race brings in visitors from the Twin Cities, says WinterFest volunteer Tracy McCray, and has steadily gained popularity in recent years. Held on Jan. 28 from 1 to 3 p.m., at the Rochester Golf & Country Club, this fundraiser benefits the Minnesota Children's Museum Rochester.
The SnoBall Softball Tournament, also on Feb. 10, is a can't-miss event. Beginning at 8 a.m. and running all day, the local softball fields at McQuillan, Homestead, Slatterly and Bear Creek will be host to this fundraiser benefiting the Eagles Cancer Telethon. When else will you find yourself playing softball during the winter? Likely never, but here is your chance!
Love a good mystery? Then the Murder Mystery Night on Feb. 10 at 6 and 8:30 p.m. (two shows) at the historic Plummer House is for you! For this fundraiser for the Elder Network you could don regular duds or put together a new ensemble to get in character and solve this year's whodunit.
Valentine's Candlelight Ski and Snowshoe on Feb. 10 from 7 to 10 p.m. at Quarry Hill Nature Center benefiting Friends of Quarry Hill. If you've never tried the skiing or snowshoeing options at the nature center, now is the time. Pull your sweetie out of the house and revel in the stunning scenery on Quarry Hill's several miles of groomed trails.
You cannot miss the annual Polar Bear Plunge, where hundreds take turns jumping into a lake in, yeah, winter! "There's a little bit of whimsical craziness to it all," McCray remarks. "I think it's a combination of people having cabin fever and being determined not to let winter break them. So it's a version of the fighting pioneer spirit." Held Feb. 10 at 1:30 p.m. at Foster Arend Park, with a minimum donation of $75, the plunge benefits Special Olympics Minnesota.
"Some people think winter is a pain but I disagree," says McCray. "They think they have to endure it, but I think it's a great time of year and a great thing to celebrate. I also love our community and I like celebrating that, too."
WinterFest started 16 years ago and was the brainchild of Rochester Mayor Ardell Brede. He conceived of the concept, realizing he was invited to scores of nonprofit fundraisers all during the same time of year: winter. Lumping them together, he envisioned mirroring the city's popular summer-time outdoor festival RochesterFest and calling the winter event RochesterFrost. No, no, no, fellow volunteers chimed in. Let's call it WinterFest.
And so, it was, and it is, and it is time for you to pull on some layers for outdoors events, and go! Or hey, choose an indoor event and whoop it up inside. Either way, it's all fun. It's WinterFest!
Additional WinterFest 2018 event dates, times and locations available at www.rochesterwinterfest.com or by following Rochester WinterFest on Facebook. You'll have fun AND do some good! Last year's event raised more than $525,000 for local groups and nonprofits, topping the previous year's efforts by more than a whopping $80,000. Nearly 6,000 people participated in 2017's 18-day festival, which featured 27 events from 22 organizations.
For more ideas on enjoying winter in Rochester, MN, check out 5 Hot Ways to Spend a Cool Day.