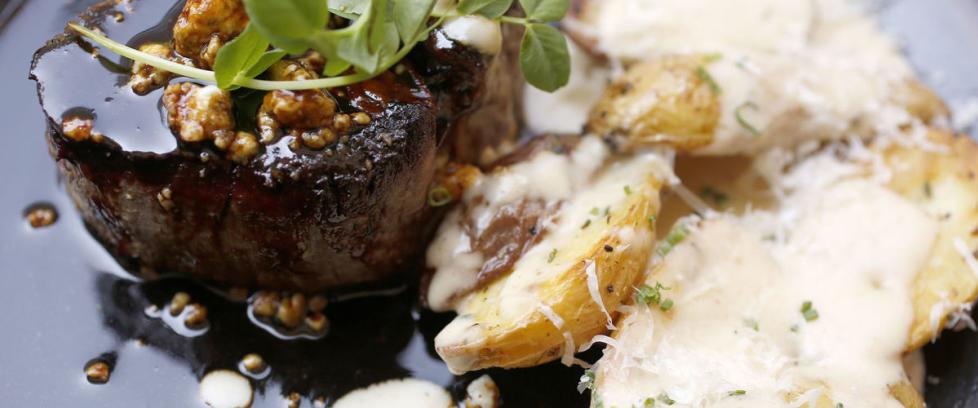 Elizabeth Nida Obert
Restaurants in Rochester, MN are 'a cut above' with the quality and creativity of their steak dinners. If you're hungry for the best beef in town--from the perfect filet to the most succulent sirloin--check out  Choice cuts: Five of the city's best steak dinners, as voted on (and drooled over) by the readers of Rochester Magazine. 
Rochester, MN's restaurants offer inventive cuisine and friendly, accommodating service in appealing environments. Dine in Rochester, MN today!