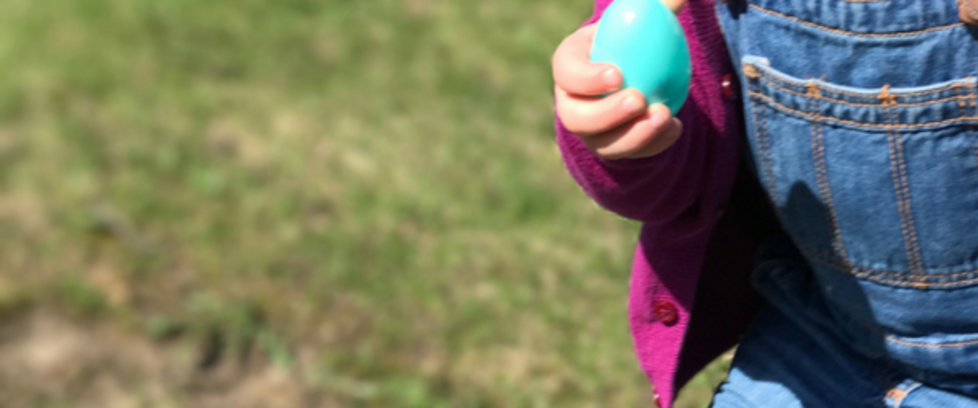 Rochester MN Moms Blog
Rochester, MN is an eggs-ellent place to be during the Easter season, with Egg Hunts, Easter Bunny photo opportunities, and other fun events occurring around town! There are indoor egg hunts for kids in area churches and stores, and outdoor egg hunts (rain or shine) in parks, on a farm, or on a trolley tour. While most of these events are geared toward kids and many of them are free, adults can "hoppily" partake in their own Adult Easter Egg Hunt at Salem Glen Winery. Get your baskets ready and check out local Easter Egg Hunts and other fun Easter events between now and Easter Day.
Friday, April 5, 2019
Easter Bunny | ABC & Toy Zone
Come visit our Easter Bunny and bring your camera!
Address: 122 17th Ave NW, Rochester, MN 55901
Time: 10:30 – 11:30 a.m.
Cost: FREE
Saturday, April 6, 2019
Kasson Chamber Egg Hunt & Easter Bunny Breakfast | Kasson Chamber of Commerce 
Join the Kasson Chamber of Commerce for the annual Easter Egg Hunt! Breakfast is at 8:30 a.m. and the Easter egg hunt will start at 10 a.m.! Fun spring crafts for all to enjoy. This year the event will be held at K-M Community Education. We look forward to seeing you there! Be sure to thank your local Chamber businesses!
Address: 606 16th Street NE, Kasson, MN 55944
Time:  Breakfast: 8:30 - 10 a.m.; Egg Hunt: 10 – 11 a.m.
Cost: FREE
Easter Bunny & Easter Bunny Craft | ABC & Toy Zone
Come visit our Easter Bunny and bring your camera! Make your own Easter Bunny with us in store using Model Magic and markers.
Address: 122 17th Ave NW, Rochester, MN 55901
Time: 10:30 a.m. – 12:30 p.m.
Cost: FREE
Saturday, April 13, 2019
Community Easter Egg Hunt | Stewartville
Join us for the 3rd Annual Easter Egg Hunt! It will take place on Saturday, April 13th at 9:30 a.m. at the Central Education Center. This event is FREE to the community for ages 5 and under. New this year is a Petting Zoo sponsored by Stewartville United Methodist Church. Come have a hoppity good time and enjoy it with your little ones.
Address: 900 John Wesley Ave NW, Stewartville, MN 55976
Time: 9:30 – 10:30 a.m.
Cost: FREE
Easter Bunny and Egg Hunt | Hy-Vee West Circle Drive
Easter Bunny and Egg Hunt at your West Circle Hy-Vee! The Easter Bunny will hide 4,000 eggs throughout the store for kids to find. While you're here, take your picture with the Easter Bunny who will be here from 9 a.m. to 12 p.m.
Easter Egg hunt will begin at 9 a.m. Children should meet in the casual dining area next to the Market Grille. Children will be grouped by age: 5 and under, 6 to 8 and 9 to 12. Children 5 and under will be the first group to hunt for eggs starting at 9 a.m. The next two groups will be released to hunt for eggs incrementally so all kids have a chance to fill their baskets. You are welcome to bring your own basket or use a Hy-Vee plastic bag. If you would like to participate in the egg hunt, please arrive promptly at 9 a.m. Eggs will only be available while supplies last.
Address: Hy-Vee,4221 W Circle Drive NW, Rochester, Minnesota 55901
Time: 9 a.m. – 12 p.m.
Cost: FREE
Friday, April 19, 2019
Rochester SCHEELS Easter Egg Hunt
Kick off Easter weekend at our Easter Egg Scavenger Hunt! Hop around to four different stations and complete the activity to receive an Easter egg. All children must be accompanied by an adult.
Get your picture with the Easter Bunny, play any of our SCHEELS games for free, and visit our bunny petting zoo!
Address: 1220 12th St SW, Rochester MN 55902
Time: 4 – 6 p.m. (or until supplies last)
Cost: FREE
Easter Egg Hunt | Ascension Lutheran Church
Join us for the Easter Story, crafts, snacks, and Easter Egg Hunt.
Address: 2207 11th Ave SE, Rochester, MN 55904
Time: 10 – 11 a.m.
Cost: FREE
Saturday, April 20, 2019
7th Annual Egg Gathering at the Farm | Red Barn Learning Farm
Come celebrate Spring and new life on the farm!
We host a relaxing egg gathering with no shotgun start. Kids can gather eggs at their leisure until they fill their basket (provided). Candy for all participants, and larger prizes for "real" and golden eggs. Come get a first look at our baby animals. Goat kids, lambs, bunnies, chicks and ducklings!
Tickets will be available online a month prior to the event. Buying tickets in advance will mean you can enter the farm without having to stand in the admission line.
Address: 6214 14th Street Northwest, Byron, MN 55920
Time: 10 a.m. – 1 p.m.
Cost: $7 (+tax)
Easter Egg Hunt | Mazeppa Fire Department
Grab your baskets and your camera! Our Annual Easter Egg Hunt will be at 11 a.m. on Saturday, April 20th on the Mazeppa School lawn.
The plan is to line everyone up in the back of the school and have a "shotgun start" shortly after 11:00. Once again, there will be a sectioned off area for the 0-3 crowd and a GOLDEN EGG hidden somewhere in the egg search area! We will have our trucks out and a visit from the Easter Bunny for lots of photo ops!
Address: 343 3rd Ave NE, Mazeppa, MN 55956
Time: 11 a.m. – 12 p.m.
Cost: FREE
Salem Glen Adult Easter Egg Hunt
Remember the days of searching for eggs that were just waiting for you to find them? Salem Glen Winery is giving you the chance to relive the excitement and enjoy a glass of wine at the same time! We'll have bunches of eggs filled with prizes and vouchers for Salem Glen gift shop items. Eggs will be scattered all over the winery grounds with ONE golden egg and ONE silver egg that can be redeemed for a basket filled with prizes and gifts!
A $20 entry fee includes a glass of wine (served after the hunt). So bring your friends and baskets. Rain or shine, mud or dry, the hunt will go on. *21 and over only. It might be muddy so bring an extra pair of shoes or boots. RSVP required. Reservations can be made by calling the winery at 507-365-8758 or sending an email to info@salemglenvineyard.com with the number of people and contact information.
Address:5211 60th Ave SW, Rochester, MN 55902
Time: 12 – 1 p.m.
Cost: $20
Trolley Tour to the Red Barn Learning Farm Egg Hunt | Rochester Trolley and Tour Company
The EASTER BUNNY will be riding the trolleys with the kids out to the farm!
Address: The trolley boards at ABC Toy Zone at Miracle Mile, 115 16th Ave NW, Rochester, 55901 
Time: 9:30 a.m. – 12:45 p.m.
Cost: $17 per seat. Ticket includes admission to the farm.
Kutzky Park Egg Hunt
Rain or Shine! 
1-3 yr olds 3:30 – 3:45 p.m.
4-6 yr olds 3:50 – 4:05 p.m.
7-10 yr olds 4:10 – 4:25 p.m.
Gather at the Kutzky Park Tennis Courts and bring your own basket. Have a camera to take a picture with the Kutzky bunny!
Address: Kutzky Park | 298 13th Ave NW, Rochester, MN 55901
Time: 3:30 – 4:30 p.m.
Cost: FREE
Easter Biscuit Hunt 2019 | Leashes and Leads
Come out and see us for our 10th Annual Easter Biscuit Hunt. Bring your four-legged friends to take part in our biscuit hunt and create some fun family memories.
The Easter Biscuit Hunt is Leashes & Leads' 4-legged family fun annual event. Your dog(s) will love hunting for Easter eggs. Our eggs are filled with plenty of dog treats (sweet treats for the children's hunt) and other fun prizes. Immediately following the hunt, there will be a raffle for the humans and opportunities to meet a few of our vendors and trainers. If you pre-register online, you will automatically receive an extra opportunity to enter into our drawing to win our grand prize (TBA). Register your dog(s) today. PLEASE DRESS APPROPRIATELY FOR THE WEATHER.
Address: 6214 14th Street Northwest, Byron, MN 55920
Time: 9 a.m. – 4:30 p.m.
Cost: FREE
Sunday, April 21st, 2019
Will you be in town on Easter? Do you wish you could forgo the hassle of putting candy in eggs and hiding them in your yard? Make this year easy – bring your baskets and come to the Congregational Church for our Easter Egg Hunt Sunday, April 21.
It is FREE and will follow our 10 am service (typically a bit after 11am).
Our Christian Education Team will meet you at the lower doors to help direct you toward the eggs! Bring the whole family to this all-ages event and collect more eggs than you can count! Baskets will be provided for children who forget to bring them.
Address: 974 Skyline Dr SW, Rochester, MN 55902
Time: 11:00 a.m. – 12:00 p.m.
Cost: FREE