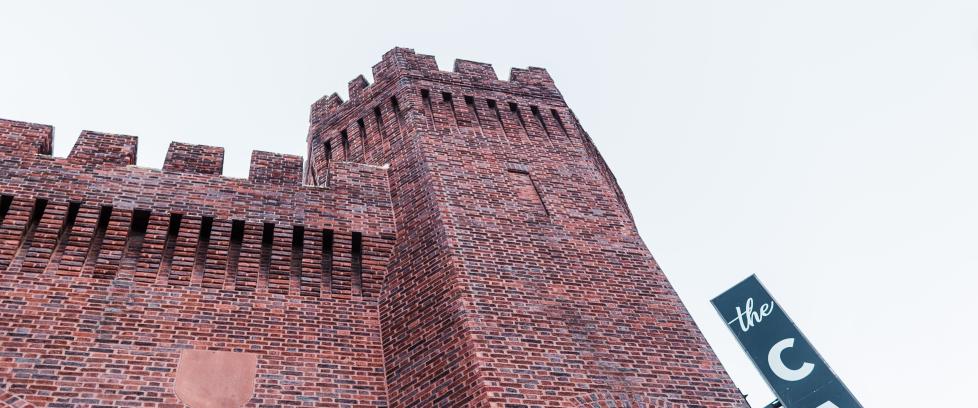 AB-PHOTOGRAPHY.US
Rochester, MN's newest (and most buzzed about) arts, events, and gathering space is located in an historic downtown building called The Castle. The organization—and the community within—is the Castle Community. So what is inside? Three floors, all open to the public, playing host to everything from eateries (Cameo, Queen City Coffee & Juice) to art spaces (Neon Green, Threshold Arts) to a book and record store (Collective Books & Records). 
Also, it's the only building in town with a turret. (And if you know where to stand on the third floor, you can get a sneak peek into that turret.)
Please check out our Events Calendar to see what's going on at The Castle. And here's what else you need to know about The Castle, by the numbers:
27,000: Total number of square feet (9,000 square feet per floor).
7: Number of tenants housed in The Castle, including Cameo, Neon Green, Threshold Arts, Queen City Coffee & Juice, Collective Books & Records, Latent Space, and Yoga Tribe.
1: Number of foosball tables in the Commons area. You'll also find shuffleboard. And both are available free of charge.
12,074 (and growing): Number of books and vinyl records for sale at Collective Books & Records.
$2: Cost per hour to park in the pay lot across the street. 
1,200: Number of people who attended opening weekend.
4: Number of studios housing artists completing three- to six-month residencies. Artists that were in residence during the Castle Community's early days included Heather Roberts, Sophia Chai, Beth Sievers, and Gallery 24.
7:30 a.m.-8 p.m.: Hours the Commons—along with Queen City and other tenants—are open to the public during the week. (The Castle opens at 9 a.m. Saturdays and 10 a.m. Sundays.)
$0: Cost to rent the community studio on the third floor for a meeting—whether for your book club or a staff retreat.
121: Street number, on North Broadway, where you'll find The Castle. Or, you know, just look for the giant brick castle.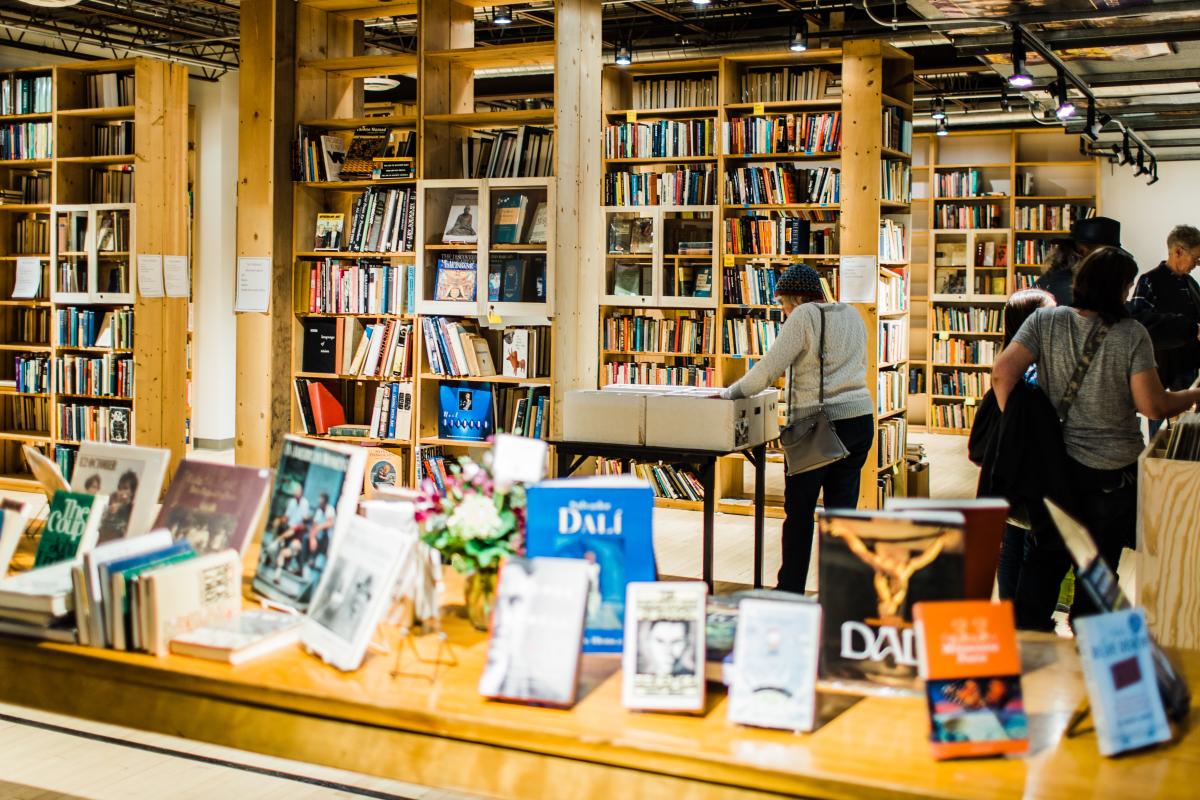 Collective Books & Records | AB-PHOTOGRAPHY.US
Find other fun things to do in Minnesota's Rochester, and check out our Event Calendar!