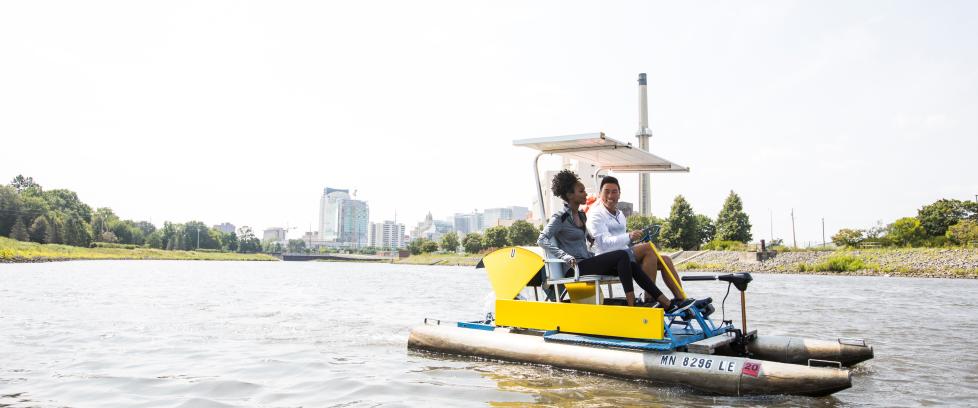 TJ Turner
Get the local perspective on nine fun places to go and activities to try with your partner in Rochester, MN. These unique activities aren't just the typical "dinner and a movie." Whether you're in the mood for an adventurous daytime outing or a relaxing evening, try these nine activities compiled by a Rochester resident who is in-the-know about where to go and what to do!  
My husband and I don't go on many dates. However, when we do, we try to find unique activities that aren't the typical "dinner and a movie." I've compiled a list of our favorite evening and day dates and a few we really want to try soon! 
1. Machine Shed 
I am NOT a video gamer. Never have been, and probably never will be, but my hubby and I checked out Machine Shed LLC, and had an absolute blast. We paid $10 for each of us to play as long as we wanted to! I played Ms. PacMan until my thumbs were going to fall off. My hubby loved playing video games from his middle school/high school years. There's nothing like a little old school TMNT video game to get the romance flying! 
2. Bowlocity 
My husband and I visited Bowlocity for our 5 year anniversary and had so much fun in the laser tag arena! Not into laser tag? You can enjoy some bowling or play in the arcade for a bit too! 
Read all 9 ideas from the Rochester MN Moms Blog....